This is a group of concerned Canadian peoples. Peoples who are looking for change. By looking at where we failed our children we hope to begin to stand up to change laws to protect them again.
Members: 76 Code of Conduct
Visibility: open
Membership: open
Group Email: ACB@groups.care2.com

| | |
| --- | --- |
| Group Communication | |

Jul 29
Blog: Holly Law
by Past Member (0 comments | 0 discussions) — HOLLYS LAWFederal Improvements to Existing LawsThe right to take DNA from all offenders charged with offen... more »



more »
Member Sharebook




( Use tag: *group:ACB* )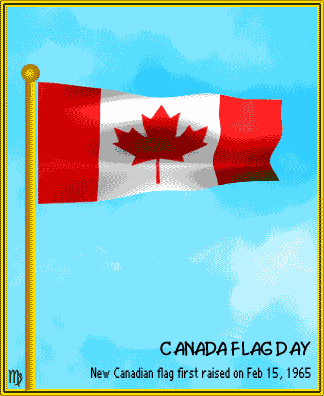 Tags:



How Pedophiles stock their victims 5:47 PM
The average pedophile will victimize between 50-150 children before he comes to the attention of law enforcement. A large and growing number of predators have gravitated towards the Internet, reasoning that browsing the personal profiles children themselves post on instant message services and anonymously lurking in chat rooms is less risky and more effective than hanging around playgrounds and schoolyards. The number of predators using the Internet to groom children for future exploitation rises every month.

How do Internet predators select their victims? Here are some important factors:

* Almost by definition, Internet predators favor children who have regular (and private) access to a computer. Most victims live in suburban or rural areas while relatively few live in inner cities.
* Internet predators gravitate towards children who are online for lengthy periods of time each day, and usually at the same time of day. Predators seek children whose schedules mesh with their own, children who are online most days during a consistent time frame. Think about it… predators have little chance to groom a child for future exploitation if that child is rarely online or is online at various times of the day. Children who do not have a lot of activities outside of school tend to be online longer and at the same times of day compared to those children who have lots of activities. These children are more often targeted by Internet predators.
* Internet predators prefer children who have instant message accounts. Although some predators use email, many prefer communicating with their victims through instant messages. Predators know that while emails are saved automatically and have to be manually deleted, instant messages tend to evaporate into the ether once the instant message window is closed. Parents can keep a permanent record of instant message conversations by installing instant message monitoring software on their children's computers. PC Sentinel Software ( www.pcsentinelsoftware.com ) is one vendor of such software.
* Internet predators search out children who will speak to them. Again this seems self-evident, but predators are forced to pass over children who refuse to communicate with strangers they have not met offline. Teach your children never to communicate online with someone they have not met offline.
* Internet predators search out children who are vulnerable and lonely, sheltered and naive. Predators seek to develop a relationship with their targets, often posing as children or teenagers themselves, and then use that relationship to initiate sexual discussion and activity or lure the child into an offline meeting.
* Internet predators are all the more emboldened if they find out a child is from a single parent family, having trouble at school or with the law, or has been experimenting with drugs, alcohol or sexual activity.
* Internet predators search out children who post personal profiles on the Internet, especially those that provide name, age, photos, gender, physical description, telephone number, address, etc.
* Internet predators favor targets who own webcams or digital cameras. Predators often coerce children into using these devices to send images of themselves to the predator. If a child does not own a camera, predators sometimes send one to their targets for the purpose of photographing themselves.
* To be successful, Internet predators require children who will not terminate the relationship at the first suggestion of sexual activity. Even if a vulnerable child with few friends is uncomfortable with sexual talk, they will sometimes put up with the unpleasantness of the conversation for fear of losing their new "friend".
* Internet predators seem to favor victims between the ages of 12-15. These are the ages where children are discovering their own sexuality and independence, and also the ages where they are most likely to be conned into meeting with a stranger without telling their parents. Younger and older children are also solicited, but as a whole tend to be harder targets.
Tags:
Sexual Abuse
Sexual abuse of children and youth is shrouded in secrecy, guilt and fear. Offenders use intimidation and threats to keep the child from telling, but the number one reason children and youth don't tell is that they are afraid they won't be believed. Though there is widespread under-reporting of child molestation by both male and female victims, males are much less likely to disclose.

FACT: Sexual abuse was the primary reason cited in 10% of all child maltreatment investigations (137,573) made by Social Services Agencies in Canada in 1998 (Trocme, & Wolfe, 2001, p.31).




FACT: 38% of the above cases were substantiated (Trocme, & Wolfe, 2001, p.32).




FACT: At least 2 million children worldwide are affected by the Commercial Sexual Exploitation of Children. The average age at which children are initiated into CSEC is 13 or 14 years of age (Barnitz, 2001, pp. 597-6103).




FACT: Clincial and anecdotal evidence suggests that the incidence of sex abuse among Canada's native peoples is as high as 80% (Kingsley & Mark, 20004).




FACT: Historical Canadian data on child sex abuse shows that approximately one-third of all substantiated cases had previously been reported as allegations of forms of abuse other than sexual (Thomlison et al., 19915).









Other Sexual Abuse Categories:
The
definition of sexual abuse
with children is when an older child, a youth or an adult uses a child or youth for his or her own sexual gratification.
Signs of sex abuse
must be assessed in combinations; no one sign is enough to indicate that abuse has or is taking place.
Effects of sex abuse
on children and youth can be evident in emotional, physical and behavioural ways.
Statistics of sex abuse
were extremely difficult to obtain until the 1970s when women began to talk about their childhood experiences.
---

References

Sexual Abuse


1 & 2 Trocme, N., & Wolfe, D. (2001). Child maltreatment in Canada: Canadian incidence study of reported child abuse and neglect: Selected results. Ottawa: National Clearinghouse on Family Violence, Health Canada.

3 Barnitz, L. (2001). Effectively responding to the commercial exploitation of children: A comprehensive approach to prevention, protection and reintegration services. Child Welfare, 80(5), 597-610.




4 Kingsley, C. & Mark, M. (2000). Sacred Lives: Canadian Aboriginal children and youth speak out about sexual exploitation. Canada: Save the Children Canada.




5 Thomlison, B., Stephens, M., Lines, W., Grinnell, R. & Krysik, J. (1991). Characteristics of Canadian male and female child sexual abuse victims. Journal of Child and Youth Care, Special Issue, 65-76.






Tags:
Child Abuse Law
The authority responsible for child abuse law in Canada rests with the federal government.

In December, 1991, Canada signed and ratified the UN Convention on the Rights of the Child. As a ratified member, Canada is internationally accountable with regard to its universal legislation on the rights of children and youth. These include the right for children and youth to live in a safe, protective and nurturing environment.




It is interesting to note here that 2 countries that have signed the Convention but not ratified it are the United States and Somalia. Somalia has stated it intends to ratify the Convention soon.









Statute of Limitations

There are laws that dictate the amount of time that can go by after a crime is committed for a person to be charged with that crime. It is not possible to talk about child abuse law and not include statute of limitations.
When it comes to child abuse, there is no statute of limitations in Canada. Whether the child abuse occurred 5 minutes ago, 5 weeks ago, 5 or 50 years ago, an offender can still be charged. Nowhere is the latter more evident than with our Aboriginal people: more than 7,000 lawsuits have been filed against the Canadian Federal Government claiming sexual, physical and cultural abuse suffered at Residential Schools.
Though it is not the intent of this page to go into detail on child abuse law, it is worth identifying the various legislation that cover child abuse in Canada:
¤ Canadian Charter of Rights and Freedoms
¤ Canadian Human Rights Legislation
¤ Canadian Criminal Code
¤ Canadian Civil Law
¤ Immigration and Refugee Protection Act (IPRA), 2001
¤ Immigration and Refugee Protection Regulations and Rules, 2002
¤ Immigration and Refugee Board (IRB)
¤ Provincial and Territorial Child Welfare Legislation
The Department of Justice Canada has a child abuse fact sheet that includes information on
child abuse law
Index of Child Abuse Law Pages:
In Canada,
duty to report
with regard to child abuse dictates a
legal obligation
to report known or suspected child abuse.
Tags:
more »
MY NEWEST GROUP CONNECTIONS
MEMBERS NEAR YOU
Advertisement

Our sponsors help keep this site free!


Advertisement

Our sponsors help keep this site free!