This is not about hating men,
it's about admiring women! This a group for women, for feminists who aren't ashamed of their sex and who revel in their womanhood. Here you can rant, outrage, cry, laugh and generally let it all out!!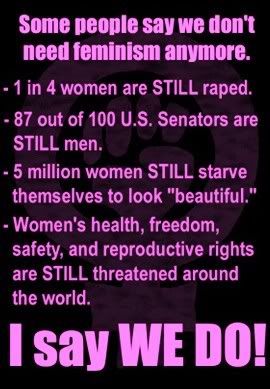 Host have not shared any Shares with this group.
Feeds from the Web
There are currently no feeds available.
Host Announcements
There are no host announcements.
No group connections were found