Have you had the feeling that
you have lived before? Do you have "memories" that don't belong to your present life? Reincarnation is a widespread belief in the succession of lives. This group provides the place to share and discuss those experiences.
Beautiful, glorious, and sacrificing self for renewal, you build a pyre and set yourself ablaze. For the sake of self. Red bird of fire you come forth through your ashes a new bird shedding the old self which no longer is needed. You embrace your new strength and fly to the heights of the sky to the city of the sun and give the ashes unto the alter of the sun god for your immortality. Embrace yourself for you are a child of the sun and will live eternal through birth, death and renewal. The spirit never dies!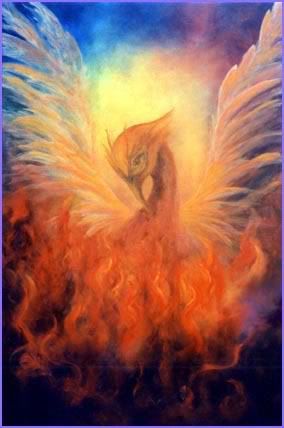 Host have not shared any Shares with this group.
Feeds from the Web
There are currently no feeds available.
No group connections were found