Miss W?
Then you must be a total idiot. Get yerself some help!
Nostalgic GOP Pines After Bush With 'I Miss W.' T-Shirts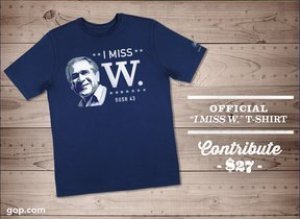 When I saw "Miss W," I thought he underwent a sex-change operation. But then I realized that would have been to make him a man!
They should have some young men with missing arms model those shirts.