August 28, 2010 11:35 PM



Deep Tissue Massage for Chronic Pain

http://ezinearticles.com/?Deep-Tissue-Massage-for-Chronic-Pain&id=433132

[
send green star]
August 07, 2009 2:33 PM



Trigger Point Release ~ Self Treatment

http://www.ultimatewatermassage.com/massage-types-trigger-self.htm

[
send green star]
July 19, 2009 4:27 AM



Back and Muscle Pain Relief thru Thai Massage

http://www.care2.com/news/member/812675707/1196603

[
send green star]
July 16, 2009 8:22 AM



Trigger Point Massage Therapy

https://www.ultimatewatermassage.com/massage-types-trigger.htm

[
send green star]
July 03, 2009 8:31 PM



Massage for Chronic Pain

http://www.bellevuemassagetherapy.com/massage-for-chronic-pain.html

[
send green star]
anonymous
January 08, 2008 4:14 AM



Some basic info. on Massage Therapy for Fibro and other chronic pain conditions...

http://www.fibromyalgia-symptoms.org/fibromyalgia_massage.html

[report anonymous abuse] [
accepted]
anonymous
December 27, 2007 4:55 AM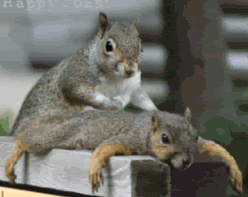 [report anonymous abuse] [
accepted]
anonymous
November 25, 2007 7:34 PM


Monalisa S.

Group History  10:43 AM

11. MASSAGE -- Ask your spouse or family member to give you a massage, or see a licensed massage therapist who understands fibromyalgia and trigger points. Avoid deep massages such as "rolfing," as it will increase pain. Try something relaxing like a gentle Swedish massage. There was a massage school in my former home town that offered student massages for $20 for a full hour.   This was very reasonable, considering that the going rate in the area is $50 for 50 minutes.  Perhaps you can find a reputable school in your area.  Most massage therapists are aware of fibromyalgia and interested in alleviating the pain.
[report anonymous abuse] [
accepted]
anonymous
October 17, 2007 11:03 PM



I would like to recommend the "Trigger Point Massage Theraphy" book by Claire Davis.  This method of massage has helped me so much.  It is an amazing way to help treat your pain yourself.  It is hard to begin with, but if you stick with it you will find that you are getting a lot of relief.  This works on almost all types of chronic pain. 

One thing, I could not start out the way he suggests as my pain was too bad.  So go gently at first. 

Hugs, Linda

[report anonymous abuse] [
accepted]
anonymous
Massage Techniques October 17, 2007 4:35 AM



Please place any info. on massage techniques that may be beneficial to chronic pain sufferers here...
[report anonymous abuse] [
accepted]