anonymous
March 25, 2010 2:52 AM



Passover Celebrations

Passover is celebrated March 29 - April 6, 2010

http://www.chabad.org/holidays/passover/pesach_cdo/aid/871715/jewish/What-Is-Passover.htm

[report anonymous abuse] [
accepted]
anonymous
March 16, 2010 4:12 AM


Today is Rosh Chodesh ("Head of the Month") for the month of Nissan, marked by the appearance of the New Moon.

Special portions are added to the daily prayers: Hallel (Psalms 113-118) is recited -- in its "partial" form -- following the Shacharit morning prayer, and the Yaaleh V'yavo prayer is added to the Amidah and to Grace After Meals; the additional Musaf prayer is said (when Rosh Chodesh is Shabbat, special additions are made to the Shabbat Musaf). Tachnun (confession of sins) and similar prayers are omitted.

Many have the custom to mark Rosh Chodesh with a festive meal and reduced work activity. The latter custom is prevalent amongst women, who have a special affinity with Rosh Chodesh.

Blessing on Blooming Trees
A special mitzvah, which can be fulfilled only once a year, is to recite the berachah ("blessing" or prayer) made upon seeing a fruit tree in bloom: Blessed are You God our God, King of the universe, who left nothing lacking in His world, and created within it good creatures and good trees with which He gives pleasure to people. Today is the first opportunity to make this blessing, but it can be done anytime during the month of Nissan (referred to by the Torah as "the month of spring" ). Many visit botanical gardens during this time, so as to avail themselves of an opportunity to observe this beautiful mitzvah.

'Nasi' of the Day

Following the verses of the day's "Nasi," reciting a short prayer in saying, "...if I, Your servant, am from the tribe of ___ whose section of the Nasi I have read today in Your Torah, may all the holy sparks and holy illuminations that are included within the holiness of this tribe shine upon me, to grant me understanding and intelligence in Your Torah and my awe of You, to do Your will all the days of my life...."


Beginning today, and continuing through Nissan 13, reciting the verses (from Numbers ch. 7) describing the offerings made by the "princes" (nesi'im) of the 12 tribes of Israel.Today reading of the gift bought by Nachshon ben Aminadav, the nasi of the tribe of Judah, on this date. Tomorrow readingof Issachar's gift, and so on for the 12 tribes. On the 13th of Nissan we read God's instructions to Aaron regarding the kindling of the menorah, which represents the participation of the priestly tribe of Levi.

More to view:

[report anonymous abuse] [
accepted]
anonymous
September 22, 2009 9:15 AM



Yom Kippur also known in Hebrew as the Day of Atonement, is the most solemn and important of the Jewish holidays. Its central themes are atonement and repentance. Jews traditionally observe this holy day with a 25-hour period of fasting and intensive prayer, often spending most of the day in synagogue services.

The Bible calls the day Yom Hakippurim (Hebrew, "Day of the Atonements").

The original rites and practices for the Day of Atonement are set forth in the sixteenth chapter of Leviticus (cf. Exodus 30:10; Leviticus 23:27-31, 25:9; Numbers 29:7-11). It is considered to be a time for fasting, on which no food or drink are be consumed. Leviticus 16:9-10,20-22.

Old Testament meaning A day of fasting and repentance, known to the Jews as Yom Kippur (Leviticus 23:26-32)

The Christian Day of Atonement, comes after the Feast of Trumpets (also known as Rosh Hashana) and is considered to be part of God's plan of salvation as shown in the biblical holy days given the 12 tribes of Israel, including Judah. The fasting day also gives them pause before the Feast of Tabernacles which is a time of rejoicing and feasting that begins 5 days later.

More to view:

http://www.jewishvirtuallibrary.org/jsource/Judaism/holiday4.html

[report anonymous abuse] [
accepted]
anonymous
August 26, 2009 10:14 AM



Rosh Hashanah literally "head of the year".

September 18 (Sunset) - September 20
In the earliest times the Hebrew year began in autumn with the opening of the economic year. There followed in regular succession the seasons of seed-sowing, growth and ripening of the corn (here meaning any grain) under the influence of the former and the latter rains, harvest and ingathering of the fruits. In harmony with this was the order of the great agricultural festivals, according to the oldest legislation, namely, the feast of unleavened bread at the beginning of the barley harvest, in the month of Abib; the feast of harvest, seven weeks later; and the feast of ingathering at the going out or turn of the year.

[report anonymous abuse] [
accepted]
anonymous
March 08, 2009 5:11 AM



Celebrating Purim~Begins Evening, March 9
http://www.jewishsearch.com/article_2185.html

[report anonymous abuse] [
accepted]
anonymous
Celebrating Israeli Holidays February 26, 2009 4:10 PM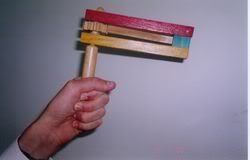 A Purim gragger, also called "ra'ashan" (noisemaker), used when Haman's name is mentioned during the reading of the Megilla, as tradition dictates, to blot out the name of evil. Purim is celebrated annually according to the Hebrew calendar on the 14th day of the Hebrew month of Adar (Adar II in leap years), the day following the victory of the Jews over their enemies; as with all Jewish holidays, Purim begins at sundown on the previous secular day.
Purim holiday in Israel
Purim 2009 ~will start on Tuesday, the 10th of March.
Passover - what is it?
Passover (Pesach): 9th April 2009.
Passover begins on the 15th day of the month of Nisan.
For some Reform Jews, most Conservative Jews, and Jews living outside Israel, Passover will last for eight days, concluding either at sunset or at nightfall on Thursday, April 16th, 2009, or in the Hebrew calendar, from 15 Nissan 5769 to 22 Nissan 5769. For Jews who celebrate Pesach / Passover for 7 days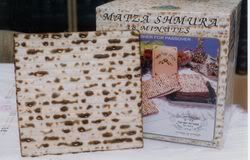 This is a Jewish holy day and festival commemorating God sparing the Jews when He killed the first born of Egypt, and is followed by the seven day Feast of the Unleavened Bread commemorating the Exodus from Egypt and the liberation of the Israelites from slavery.

[report anonymous abuse] [
accepted]