How Will Japan's Radioactive Leak Affect Sea Life?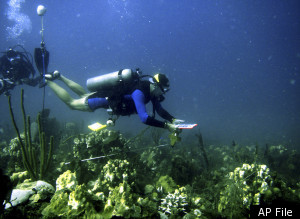 Releases of radioactive water into the ocean near Japan's stricken nuclear complex shouldn't pose a widespread danger to sea animals or people who might eat them, experts say.
That's basically because of dilution.
"It's a very large ocean," noted William Burnett of Florida State University.
Very close to the nuclear plant – less than half a mile or so – sea creatures might be in danger of problems like genetic mutations if the dumping goes on a long time, he said. But there shouldn't be any serious hazard farther away "unless this escalates into something much, much larger than it has so far," he said.
http://www.huffingtonpost.com/2011/04/05/japan-radiation-leak-sea-ocean_n_844889.html
Lets hope they are right ....it sounded very worrying to me when I first heard about the contaminated water....
Thanks for the information Mamabear....