Comment by Jim Campbell, Citizen Journalist, Oath Keeper and Patriot.
As alleged by the father of the three-year old girl confined to a wheel chair with Spina bifida, "They specifically told me that they were singling her out for this special treatment because she's in a wheelchair."
This is in reality profiling, yet they do not profile young men with pass ports from "Sand Land," traveling without luggage.

It's axiomatic that the TSA hires people incapable of rational thought and who blindly follow the directives of the day.
That's my story and I'm sticking to it, I'm J.C. and I approve this message.
The Blaze
The Transportation Security Administration is once again under fire, this time for allegedly detaining a wheelchair-bound 3-year-old girl, taking away her stuffed doll and ordering the girl's parents not to videotape TSA agents patting her down.
The girl's father, Nathan Forck, told Fox News Radio's Todd Starnes that the TSA treated his daughter like a "criminal."
"And by extension, they were treating us as criminals," he added.
The incident reportedly occurred at Lambert-St. Louis Airport on Feb. 9. Forck, his wife and their three kids were on their way to Disney World for a family vacation when the trip took an ugly turn. TSA agents reportedly pulled Lucy aside for additional security screening, despite the fact that she was 3-years-old and bound to a wheel chair due to Spina bifida.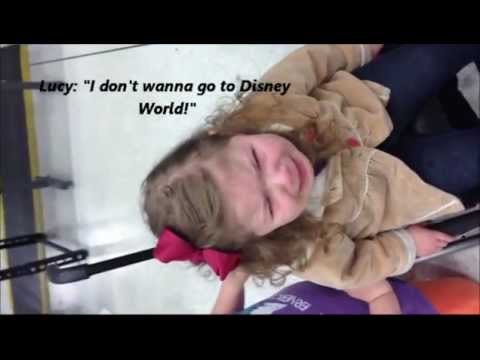 "They specifically told me that they were singling her out for this special treatment because she's in a wheelchair," Forck told Fox News. Spina bifida. It's rather offensive to me as a father of a disabled child."
A TSA agent told the family that they needed to pat down Lucy and swab her wheelchair. The family had already made it through a security checkpoint by this time. Forck's wife, Annie, pulled out her camera and began filming the incident, which agents told her was "illegal."
"You can't touch my daughter unless I record it," she can be heard telling an agent in the video. Forck then asked an agent to "cite the law" that says they can't videotape them.(Entire article below)