Comments by Jim Campbell, Citizen Journalist, Oath Keeper and Patriot.
In truth the issue of gun control is only being discussed by anti 2nd Amendment zealots.
The 80 year old Senior Senator from California, Princess Di FI
What part of "Thou Shalt Not Infringe," don't they get?
With gun control being urgently debated in Congress and among state lawmakers, the core question is: When a criminal is breaking down your door or menacing you across a room, what should you do?
Shockingly, the best advice some police departments are offering is to "get some bleach" and "lock your doors and you hope nothing happens."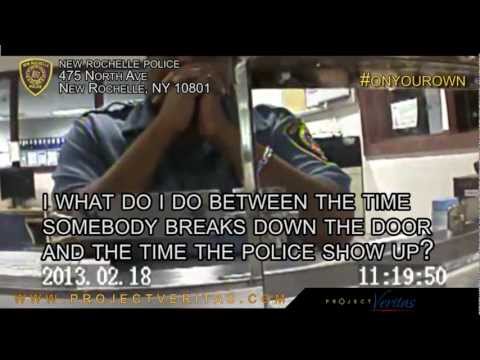 That's according to a startling new video from James O'Keefe's Project Veritas. which concludes: "You're on your own."
Project Veritas investigators spoke with police officers from North Carolina to New York who told them the unfortunate truth about the time it takes to respond to calls for help and what citizens can do until officers arrive.
Among the comments:
"We try. We can't always get there." – from North Carolina
"Sometimes we can't be anywhere at all because everybody's tied up." – from North Carolina
"Lock yourself in a bedroom, start yelling and screaming." – from Jersey City, N.J.
"Some people have dogs."– from Yonkers, N.Y.
"Go get some bleach. Go get ammonia." – from East Orange, N.J.
"A rifle and shotgun is actually for luxury." – Kew Gardens, N.Y.
"It's 2013. It's the United States of America. You lock your doors and you hope nothing happens." – from New York
The video reveals an undercover reporter approaching police departments and asking provocative questions about personal security.
"If somebody breaks into my home in this town of Bronxville (N.Y.). OK. Will the police department be there to protect me from that?" the reporter asked.
"Yeah," said the officer.
"What happens between the time I call 911 and you get there?"
"Takes a couple minutes," police said.
"In the two minutes … What do I do?"
"What do you do," the police said. And after a long pause, "That's a good question."