Comment by Jim Campbell, Citizen Journalist, Oath Keeper and Patriot.
In a excellent review of the recent goings on in the Muslim world in the Middle East, Dr. Laina Farhat-Holtman, writing in Family Security Matters, suggests a relevant strategy for "Team Obama.
"Stand aside as ""
Muslims for what ever reason typically refuse to assimilate as we have seen all over Western Europe. The leave their homelands run by kings, dictators kings and despots only do demand their stone age laws and rituals be accepted by the host country.
Muslims pray every Friday in NY City, illegally blocking traffic. NYC P.S. apparently too afraid afraid to uphold the law.
The same can be said for the streets of France and the UK and elsewhere where this vermin has put down its malignant roots.
Why do I refer to them as vermin? Because the breed like rats as the video below clearly demonstrates.
That's my story and I'm sticking to it, I'm J.C. and I approve this message.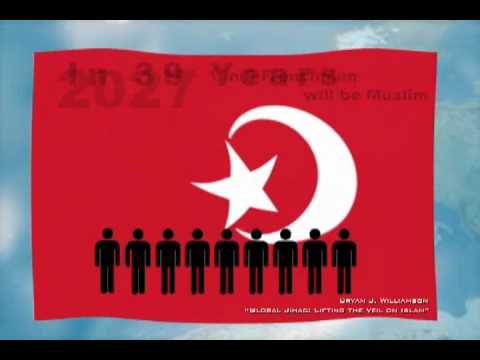 Family Security Matters
Since the Iranian Islamic Revolution, the moribund Muslim World has begun the process that the West faced during the 17th Century "Religious Wars."
For Islam, the process of secular rule gradually replacing Islamic rule has stopped, and what has emerged instead is a four-part internal war: a suddenly violent eruption of hatred between the Sunnis and Shiites, and another between modernizers and reactionary Islamism. The first blood was let during the Iran-Iraq war (1979-1989); Iran was Shiite and Iraq was ruled by a Sunni fascist party led by Saddam Hussein.
During that time, nobody had taken a reliable census of Iraq, or they would have seen that this once Sunni Arab country had a population explosion of Shiites, now no longer a minority. Entire article below.