Lets practice putting videos in? If u make a mistake, can always delete if you wish?
A kind gift from our beloved friend, Nyack C.
06/11/12
Questions & Answers
Hi Eco!
First? Open a youtube account.
Then, find the video you want and copy the URL from the top of the page on the address bar.
To post in a group at Care2, first type the word- video: (dont forget the semi colon)- right after tying the word video: place the URL (no spaces inbetween)
like this-
video:urlwithNOspaces
Press preview to make sure it appears, and then post reply.
For your profile page, same thing, but WITHOUT the word video:.
Just paste the URL from the address bar.
Go ahead and practice it here... if it doesnt work, we can just delete it.
"Address Bar"
06/11/12
PS... the "Address Bar" is the space ALL the way at the top of your computer screen (the one that changes according to what page you are on) you can also type stuff in there...on the same bar as your "refresh" button
Remember first type in this word video as shown below.
video: put the link here but you can see there is a space after video : This is WRONG. it should be writen like this below
video:PUT link here with NO spaces after the :
http://www.youtube.com/watch?v=idqkd9NLJq0&feature=related
This link in red or blue, usually indicate that the link is active. When you put the arrow on it, your can see it either light up or move a bit or a picture of a hand instead of a arrow from your computer mouse. If you click it and goes to a different internet place, this is called a live link.
the link you see above is still stored on my clip board or as I say in the mouse memory. So if you write the word video, see below,
video:you paste the link after the two dots.
eg.
:http://www.youtube.com/watch?v=idqkd9NLJq0&feature=related
You can see nothing has happened because I missed out the word video.
So I must add video and the : together and then the link with no spaces after the two dots.
video:http://www.youtube.com/watch?v=idqkd9NLJq0&feature=related
I have made the link live on purpose by pasting pressing return or space bar and then copy and paste where ever I want to. It is a live link but it doesn't show the video. It should not be a live link on its own.
It must have the video:2http://www.youtube.com/watch?v=idqkd9NLJq0&feature=related
I have added the 2 to stop it turning into a video, but you must not do this or the video will not show.
so simply put it all together, and it shows as
If you do this simply write video:LINK STRAIGHT AFTER NO SPACING, the link will now show automatically AS IF IT ACTS ON ITS OWN. iT MUST ACT WITH THE COMPUTER FORMULA LINK. EG. video:put link here, and only when click 'post reply the video will show.
You tube had moved things around not so long ago and we all had to find where the links are. Nyack said it correctly.
Also the link at the botton of you tube video has a icon computer button that says, share.
well click on that button.
it opens up and you can see the link. Click the options icon button. You can see
Close
You need to click onto the long link box.
When you do, the link box should show up. So when you can see this, the link should be the long link. All you have to do is click once to get the copy of the link.
If this fails, you can simply copy and paste the whole link. Hint. Make sure you got the whole link,copied and paste it correctly in right place.
I don't think I explained that very well sorry. Its hard for me to concentrate at the moment, still in shock with Johns passing.
Any how Dianne, please do not hessitate to contact me. After Monday, or very late Monday, I must be away from the computer doing the stuff.
Please contact Nyack in her group, SOUND SANCTUARY.
http://www.care2.com/c2c/group/TheSoundSanctuary
If you click on this link, you can see the discussions choices. If you look first before clicking anything, you can see that some people have done the above and posted a video. You will be able to see how the formula with link should look like.
PLEASE FEEL FREE TO PRACTICE HERE. ITS OK,if it goes wrong, you can always delete it as Nyack said to me which was a great comfort.
just to show you the links.
this is the one from the very top of your computer for the search engine which would have a link on it if you are viewing a you tube.
http://www.youtube.com/watch?v=lfoCSmw-EaE&feature=related
video:link goes here.NO spaces.
http://www.youtube.com/watch?v=lfoCSmw-EaE&feature=related This link was from the search engine at the top of computer.
Here is the long link from the share option under the video.
http://www.youtube.com/watch?v=lfoCSmw-EaE
You can see the difference in the links even simply by the lenght of it.
this link called the long link, is the one that you need, IF THE LINK FROM THE SEARCH BIT DOESNT WORK.
video:
http://www.youtube.com/watch?v=lfoCSmw-EaE
here is a mistake on purpose that I had made once. I forgot the two dots.
eg. mistake i made once.
videohttp://www.youtube.com/watch?v=lfoCSmw-EaE
I have put http in bold above to show you that the above example has not dots in the right place. again video:THEN PAST LONG LINK FROM SHARE OPTION HERE.
To get the video's or videos' you tube picture simply, you can get it from clicking below the video where it says see all.
There must be at least one comment, to have been posted for the video to show its pictures.
Added:
5 years ago
From:
YoLITuBe5
Views:
379,051
John sang and played this timeless song, because it refared to people in connection people, the environment, voiceless people and voiceless animals.
Anonymous
HEY I DID IT!!!!!!!!!!!!!!!!!!!!! AM SO EXCITED,THANX SO VERY MUCH!!
Anonymous
oh well will try again tomorrow-am tired its 2am.....
Very nice video thank you very much.
Anonymous
Thanx Danuta and Sylvie,will try more later as time permits.
Anonymous
sharing these 2 cute pics with you
Chicken on vacation ...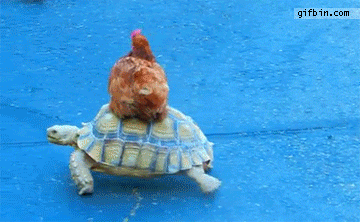 Professional dog trainers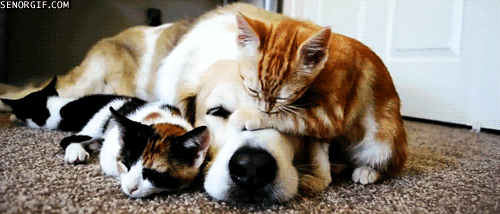 Anonymous
BUFFY'S WAKE-UP VIDEO-AWESOME!
Sharing Buffy's wake-up video here
I created my first song and video to help animals
Please do share if you can, thank you
Anonymous
does anyone know how to add/imbed a video on a care2 petition?
Anonymous
I WAS TOLD THAT THE INSTRUCTIONS ARE IN THE CARE2 PETITION SITE TO ADD A PIC OR A VIDEO,BUT IF THIS DOES NOT WORK,YOU CAN ALWAYS JUST ADD A LINK TO THE VIDEO IN YOUR PETITION.