Anonymous
Richard Berry ( 1935– 1997) was an American singer and songwriter, best known as the composer and original performer of the rock standard "Louie Louie".
International "Louie Louie" Day
April 11, 1957 -- The first recorded version of Louie Louie, by Richard Berry and the Pharaohs, is released on Flip records
Anonymous
Inspire Your Heart With Art Day (January 31)
Inspire Your Heart With Art Day celebrates art and the effect it can have on your heart. Art is valued and appreciated for all sorts of reasons.
Emotions that a piece of artwork can awaken and inspire. 
    ~Enjoy~
Anonymous
National Fruitcake Day ~December 27th
National Fruitcake Day celebrates the rock hard, fruit filled holiday cake. While fruitcake was popular in the 40's and 50's, we are not sure if anyone has ever eaten this weighty, gooey, sugar laden cake.
It is very appropriate for National Fruitcake Day to be celebrated shortly after Christmas. Once the holidays are over, it's time to get rid of your fruitcake. Giving a fruitcake is a Christmas tradition for many. It is also believed that recipients will re-wrap the fruitcake and give it to someone else. Who knows how many years, or decades, a fruitcake has been passed along? Ultimately, the trick is to make sure you give away the fruitcake before the holiday season is through. Otherwise, you get the joy of storing it, until the next fruitcake-giving season.
The earliest recipe from ancient Rome lists pomegranate seeds, pine nuts, and raisins that were mixed into barley mash.
In the Middle Ages, honey, spices, and preserved fruits were added and the name fruitcake was first used, from a combination of the Latin fructus, and French frui or frug.
Starting in the 16th century, inexpensive sugar from the American Colonies, and the discovery that high concentrations of sugar could preserve fruits, created an excess of candied fruit, thus making fruitcakes more affordable and popular
In the 18th century, Europeans were baking fruitcakes using nuts from the harvest for good luck in the following year. The cake was saved and eaten before the harvest of the next year, so it was about a year old when eaten.
More to view:
Anonymous
Go Caroling Day~December 20 ~
 is a wonderful, rewarding, and memory filled day. By far more popular decades ago, Christmas caroling is a great opportunity to enjoy the celebrations and appreciate its meaning.
Christmas caroling remains popular in many area and among many groups. Scouts and youth groups often partake in this special musical event. Even family parties and business parties sometimes produce an impromptu caroling event.  
It may take a little planning to make your Christmas Caroling happen. For example, scout groups frequently go caroling to nursing homes and senior citizen centers. A phone call to the facility management to arrange a date and time is a must. Transportation to/from the facility also must be arranged. And, afterwards, a caroling event is often topped off with hot chocolate and cookies.
We hope you enjoy Go Caroling Day to its fullest today!
Anonymous
National Parfait Day
November 25th
A parfait consists of  layers of ice cream, whipped cream, and any combination of syrups and fruits.  Yes, it's basically a fancy word for a sundae. And, it's usually served in a fancy glass.

Celebrate this day by eating Parfaits. While chocolate is by far the favorite, use your imagination to create a wide range of single and mixed flavors.
Savor your favorite flavor of parfait, as you enjoy National Parfait Day.
Parfait (par-FAY) is a French word meaning "perfect." In English, it has several meanings:
French parfait: Frozen custard made with cream, and usually with a fruit puree.
 
American parfait: A tall glass filled with ice cream, layered with various syrups, topped with whipped cream and a cherry.
Yogurt parfait: Yogurt, fruit and granola layered in a tall glass, intended as a healthier alternative to the ice cream parfait.
Parfait glass, a unique shape of glassware used to serve various parfaits.
In Japan, a parfait refers to an ice cream sundae.
An American parfait is a dessert normally made by layering cream or ice cream or flavored gelatin dessert with other ingredients such as granola, nuts, yogurts, syrups, liqueurs, fresh fruit, or whipped topping. A parfait is normally made in a tall clear glass making all layers visible. The term parfait traditionally refers to an ice-cream treat similar to a sundae.
Parfait Recipes:
http://www.targetwoman.com/articles/parfait-recipe.html
~Enjoy~
Anonymous
Universal Children's Day- Observed on November 20th each year.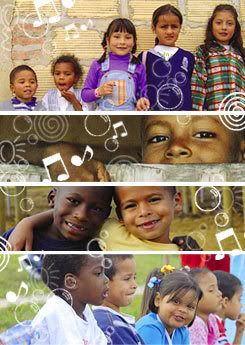 In 1954, the UN General Assembly recommended that all countries should establish a Universal Children's Day on an "appropriate" day. We are not sure, but perhaps each country did.....at various different dates during the year. The resolution was adopted on November 20, 1954.
Links to UN and UN System sites: UNICEF
Monitoring the Situation of Children and Women
United Nations
Children and Armed Conflict (Special Representative for the Secretary-General)
Children and War (Office for the Coordination of Humanitarian Affairs)
Children (Office of the High Commissioner for Human Rights)
Secretary-General's study on violence against children
International Labour Organization
International Programme on the Elimination of Child Labour
Office of the UN High Commissioner for Refugees
Unesco Education - Early Childhood and Family
Programme for the Education of Children in Difficult Circumstances
World Health Organization
Child and Adolescent Health and Development
World Bank Children and Youth
Anonymous
November 14~World Diabetes Day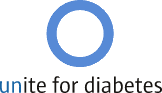 November 14 will be the first United Nations-observed World Diabetes Day.  (International Diabetes Federation) will lead the campaign along with the ADA (American Diabetes Association), the JDRF (Juvenile Diabetes Research Foundation) and many other organizations in the USA. Diabetes, which affects nearly 246 million people globally including 21 million children and adults in the US, has now been recognized by the United Nations as a health risk to families and countries around the world.
On November 14 2007, millions of people across the world will join hands to increase awareness on diabetes. A human blue circle will be formed on the UN grounds - the blue circle being the symbol for diabetes. There will be a 246-step march from the UN down First Avenue in honor of diabetics across the world. A diabetes education rally will be conducted that will have musical performances and celebrities will also participate.
Check to view more:
Anonymous
November 3rd~Sandwich Day
John Montagu, 4th Earl of Sandwich
 (1718 – 1792)
 The origin of the name "sandwich"
"If you were stranded on a desert island, what would you eat?"
The answer: "The sand which is there."
Although the sandwich has nothing to do with sand, it still has a vague connection with island life, because the Hawai'ian Islands were once called "The Sandwich Islands."  They were named for the very same person for whom the sandwich that we eat was named John Montagu (1718-1792), the Fourth Earl of Sandwich.
Anonymous
In India, Children's Day is celebrated on November 14, birthdate of first Indian Prime Minister Pandit Jawaharlal Nehru.
All Saints' Day, a Christian holiday. Observance is on November 1, the day after Halloween. In Sweden the All Saints' official holiday takes place on the first Saturday of November.
In Ireland November 1 is regarded as the first day of Winter.
November 1 is called November Day (Lá Samhna) in Celtic tradition and is thus named in the Irish Calendar, where the month is called Mí na Samhna.
Veterans' Day is celebrated in the United States on November 11.
Remembrance Day is also celebrated on November 11 in the Commonwealth of Nations and various European countries (including France and Belgium) to commemorate World War I and other wars.
Discovery of Puerto Rico by Christopher Columbus on November 19, 1493.
Día de la Revolución, or Revolution Day, is celebrated in Mexico on November 20.
Aviation History Month
Child Safety Protection Month
International Drum Month
National Adoption Awareness Month
National Epilepsy Month
National Model Railroad Month
Native American Heritage Month
Peanut Butter Lovers Month
National Sleep Comfort Month
Anonymous
Click to view:
Anonymous
World Pasta Day
October 25th
World Pasta Day is today. It should come as no surprise to discover that this special day promotes the consumption of pasta around the world. It seeks to increase awareness of the benefits of pasta.
Each year on World Pasta Day, events are held to help spread the world about pasta and it's nutritional value. The National Pasta Association and pasta manufacturers sponsor these events and activities.
On World Pasta Day, pile up your plate, with a big dish of pasta and your favorite sauce!  
Origin of World Pasta Day:
World Pasta Day was established as an annual event  at the first World Pasta Congress held on October 25, 1995 in Rome, Italy. It is promoted by pasta manufacturers around the world.
More to view:
Anonymous
October 10th
National Angel Food Cake Day is a great day to bake a cake with your little angels. Watch the smiles on their angelic faces, as you hand them the mixing spoon to lick off the batter!
Angel food cake is a sponge cake. It can be simple, or fancy. A suggestion~ a jello angel food cake, for a real treat.
Its really easy to enjoy National Angel Food Cake Day. Make or buy an angel food cake. Making an angel food cake is the best way to celebrate this day. A homemade cake beats a store bought one. Then, enjoy it with family, friends, and at work.
Here's wishing you a very Happy National Angel Food Cake Day.
In the UK Angel Cake (also known as Angel Layer Cake) is usually sold as a rectangle shape and has three layers separated by vanilla buttercream. The layers are coloured pink, yellow and white.
Angel cake is a type of cake that became popular in the U.S. in the 19th century. Because of its airy lightness it was said to be the "food of the angels".  The chocolate, butter layer cake appeared at the same general time period, as one of the many new American cakes made possible by the invention of baking powder. Angel food cake requires that the egg whites be whipped until they are stiff, and gently folded into the other ingredients. For this method of leavening to work well, it is useful to have flour that has been made of softer wheat. This - and the lack of fat - causes angel food cake to have a very light texture and taste. It has led some detractors to liken the taste of the cake as well as its appearance to cotton. Angel cake cannot be cut easily with a knife, as a solid blade tends to compress the cake rather than slice it. Forks, serrated knives, special tined cutters or a strong thread should be used instead.
Angel food cake is usually baked in an angel food cake pan, a tall, round pan with a tube up the center that leaves a hole in the middle of the cake. After baking, the cake pan is inverted while cooling to prevent the cake from falling in on itself. Angel food cake is sometimes frosted but more often has some sort of sauce, such as a sweet fruit sauce, drizzled over it.
The characteristics of high-quality angel cake are as follows:
Appearance: Top crust is slightly rounded; top crust is golden brown to medium brown; surface may be rough and slightly cracked.
Texture: Air cells may vary in size from small to medium; cell walls should be fairly thin.
Tenderness: Crumb is tender; the crumb "melts" in the mouth --very little resistance to eat
Flavor: slight sweet; vanilla and/or almond flavor may be detected. Small cakes baked and eaten within a 2-hour period may have a distinct eggy flavor. This eggy flavor is lost as the cake stands for several hours.
Anonymous
Wells Fargo World Food Festival October 5-7
To celebrate Iowa's cultural heritage through diverse culinary traditions
The mission of the Wells Fargo World Food Festival is to celebrate Iowa's cultural heritage through diverse culinary traditions. Serving as a gathering place for the community, the Wells Fargo World Food Festival will feature ethnic cafes, folk artisans, a variety of entertainers displaying authentic dress and choreography, and a global market where attendees will be able to purchase items from around the world. The Wells Fargo World Food Festival will offer the community a chance to get involved in the event through vendor, volunteer and participatory opportunities.
As an all-inclusive event, the Wells Fargo World Food Festival will partner with leaders of cultural celebrations from across the state. The Wells Fargo World Food Festival is expected to draw a varied group of thousands from both Central Iowa and the Midwest.  This project will help meet the needs of Des Moines' diverse community by bringing together new and native Iowans for the educational, three-day celebration.  As a collaborative partnership between diverse cultures, the Wells Fargo World Festival will provide a valuable occasion for people to share their cultural history and traditions, and to foster community appreciation and understanding.  With no admission charge, this event will give the entire community the opportunity to take part in an educational cultural celebration showcasing Iowa's diversity.
The Wells Fargo World Food Festival is partnering with the World Food Prize to create a truly unique event. The World Food Prize is the foremost international award recognizing the achievements of individuals who have advanced human development by improving the quality, quantity or availability of food in the world.
More to view:
http://www.wfwff.org/
Anonymous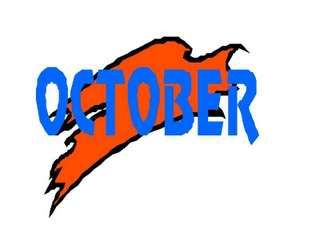 ~Celebrating~
Adopt a Shelter Dog Month
American Pharmacist Month
Apple Jack Month
Awareness Month
Breast Cancer Awareness Month
Clergy Appreciation Month
Computer Learning Month
Cookie Month
Domestic Violence Awareness Month
Eat Country Ham Month
International Drum Month
Lupus Awareness Month
National Diabetes Month
National Pizza Month
National Vegetarian Month
National Popcorn Popping Month
Seafood Month
Anonymous
The Planets~Gustav Holst
Gustav Holst ( 1874 - 1934) was an English composer and was a music teacher for over 20 years. Holst is most famous for his orchestral suite The Planets. Having studied at the Royal College of Music in London, his early work was influenced by Ravel,Grieg, Richard Strauss, and Ralph Vaughan Williams,  but most of his music is highly original, with influences from Hindu spiritualism and English folk tunes. Holst's music is well known for unconventional use of metre and haunting melodies.

The Planets Op. 32  is a seven-movement orchestral suite by the English composer Gustav Holst, written between 1914 and 1916. Notable for its elaborate score for large orchestra with some unusual instruments, The Planets is the most-performed composition by an English composer. Its first complete public performance was on October 10, 1920 in Birmingham, with Appleby Matthews conducting. However, an earlier invitation-only premiere occurred during World War I on September 29, 1918, in London's Royal Albert Hall, conducted by Sir Adrian Boult.
The elaborate score of The Planets produces unusual, complex sounds by using some unusual instruments and multiples of instruments in the large orchestra (like Mahler's Sixth of 1906), such as three oboes, three bassoons, two piccolos, two harps, bass oboe, two timpani players, glockenspiel, celesta, xylophone, tubular bells, and organ.
More to view:
Anonymous
Celebrate The Day~2
National Good Neighbor Day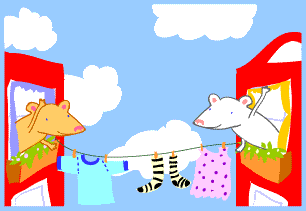 September 28
Ah, Good Neighbor Day. It's definitely a good thing. Being good neighbors is an important part of the social fiber that makes this country so great. Therefore,  it seems only fitting that one day a year honors good neighbors.
This day of recognition is not to be confused with other forms of "Good Neighbor Days". Stores proclaim "Good Neighbor Days" to promote sales, a wide range of organizations announce "Good Neighbor Days" to promote their cause, and local municipalities and governments proclaim "Good Neighbor Days" for a variety of reasons.
Rather, this day is to truly recognize and appreciate your good neighbor. Hopefully, one of those good neighbors is you!
Neighbours next door or to South of the border...that is you~
In the early 1970's, Mrs. Becky Mattson from Lakeside, Montana recognized the importance of good neighbors, and started the effort to make this a National day. With the help of congressman Mike Mansfield, she succeed in getting three presidents (Nixon, Ford, and Carter)  to issue proclamations, along with numerous governors. 
In 2003, the U.S. Senate passed a resolution, sponsored by Montana Senator Max Baucus, making September 28, National Good Neighbor Day.