THE STATE OF YOUR LIFE....
Anonymous
"THE STATE OF YOUR LIFE IS NOTHING MORE THAN A REFLECTION OF YOUR STATE OF MIND"
Anonymous
Anonymous
Anonymous
Anonymous
Good material Holly, thanks for sharing it. I got to the point that I like to look at my life as a present given to me and it's up to me what I do with that present.
Peace
Anonymous
Thanks, Ken
Life is a present so live in the present - ....I just made that up! Well, I am sure somebody has thought of that before me, but it's new to me!
To live in the presence of great truths and eternal laws, to be led by permanent ideals - that is what keeps a man patient when the world ignores him, and calm and unspoiled when the world praises him.
- Honore De Balzac

Anonymous
I lost my mind long ago. I find that I am much better off without it. And the people that think I'm mentally retarded cut me slack so that tends to simplify things. I have no choice, I have to live from my heart now.
Anonymous
Hi Sarvo
The mind can talk you out of things if you let it...but the heart never lies. I believe it is your soul speaking to you - and by listening to it - you will be free. (Follow your heart)
Anonymous
'RE-EXAMINE ALL YOU HAVE BEEN TOLD. . . DISMISS WHAT INSULTS YOUR SOUL.' - Walt Whitman

Anonymous
Anonymous
Faith that the thing can be done is essential to any great achievement.
- Thomas N. Carruther

Anonymous
Don't forget to take what is inside and apply it oustide..........
All the way
Success requires that you go the distance. Results depend not only on what you start to do, but on what you complete. Accomplishment depends not on what you intend to do, but on what you actually get done.
Wishing, hoping, planning, and trying will not by themselves get you there. Your persistence, your commitment, your actions are what will bring the success you seek.
The world is full of those with great ideas and big plans. Unfortunately, too many of those ideas are never fully explored. Too many of those plans are never completely implemented.
Dream big dreams. Make big plans. And then take the actions which will make those dreams a reality. Give real time and effort to your best intentions and you'll transform them into accomplishment.
Anonymous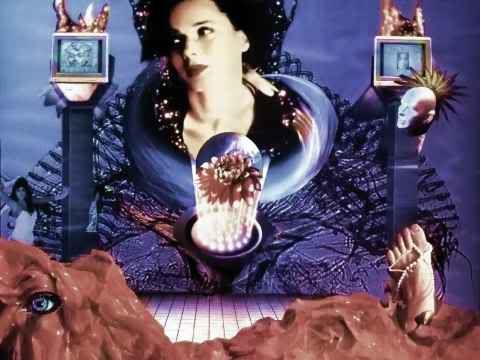 Thoughts tend to comfort or frighten us more than things. For example, the belief in an unsafe universe leads to perpetual anxiety, whereas the thought of a safe environment produces a feeling of comfort.
Anybody raised in a society which, for centuries, has emphasised the so-called "Punishing Father" aspect of God, will probably regard worry, depression, guilt and resentment as normal everyday states. Dominant religious beliefs tend to affect everyone, even those who don't "believe". For example, our punishing work ethic can be traced back to beliefs from our Puritan heritage, but how many modern employees would consciously subscribe to 17th century Puritanism?
Of course, there have always been "alternative" beliefs with a less depressing effect. Consider, for example, the passage from The Kybalion: A Study of the Hermetic Philosophy of Ancient Egypt and Greece, 1912 (see sidebar, right).
Beliefs that dominate a society for generations – particularly the depressing ones – are absorbed into the culture as "common sense", despite often being proved wrong over time. "Common sense" is usually seen as more realistic than idealism and optimism, despite the fact that both common sense and idealism arise from belief systems, and as such represent philosophical gambles, not reality.
Beliefs tend to function as "self-fulfilling prophesies" – for example, the body becomes ill from the stress induced by a "life is hard" mentality, thus "proving" that mentality correct. In choosing your own belief systems, it may therefore be a good idea to gamble on beliefs that make you feel safe and comfortable – even if they seem overly optimistic to your current "common sense" state of mind.
Better still, regard all beliefs as temporary "clothes" which you can try on or take off – to suit your current needs. The only "benefits" of adopting a permanent belief are rigidity, dogmatism, over-seriousness and eventual brain death. Intelligence doesn't want to be a slave to belief, dogma, ideology or religion – rather these things should be the temporary playthings of intelligence.
It's easy to experiment with belief systems once you've overcome Naive Realism. Naive Realism is an extremely common philosophical outlook which pretends to have nothing to do with philosophy. It theorises that people experience reality directly as it is, and that intangible things like beliefs don't affect your direct perception. This is similar to anti-intellectualism, the view that complex ideas are something separate from (and useless for) "real life."
Naive Realists are "common-sense" people who regard themselves as uncontaminated by intellectual influences, without perceiving how enslaved they are to various depressing belief systems. They don't realise that their negative emotions (anxiety, low self-esteem, insecurity, etc) result from what they've been thinking – the only remedy they recognise is to change external reality (buy some furniture, go on a diet, or whatever advertisers say will dispel the negativity). Since nobody can change the outside world enough to completely erase their emotional insecurities, Naive Realists inevitably suffer chronic helplessness and hopelessness (ie depression).
Common sense may prevent you realising you can change your thoughts to instil enthusiasm rather than depression. Enthusiasm results from understanding that thoughts program your reality, and that everything is permitted in the realm of thought.
"So, do not feel insecure or afraid – we are all held firmly in the Infinite Mind of The ALL, and there is naught to hurt us or for us to fear. There is no Power outside of The ALL to affect us. So we may rest calm and secure. There is a world of comfort and security in this realization when once attained. Then 'calm and peaceful do we sleep, rocked in the Cradle of the Deep' – resting safely on the bosom of the Ocean of Infinite Mind, which is The ALL."
–The Kybalion
Anonymous
The brightest future will always be based on a forgotten past;
you can't go forward in life until you let go of your past failures and heartaches.