URGENT PRAYERS FOR KAYE'S MOM!
Let's all keep Kaye's mom, Anna Joy in fervent prayer.   She is in the last stages of cancer and has other serious health issues as well.   Kaye called me last night and said that Anna Joy is not eating or drinking and is very, very thin and weak.   Let's pray not only that she doesn't suffer but that she knows the Lord as her Saviour.   Prayers should also be said for Kaye, that the Lord will give her strength and comfort to deal with this as she has many health problems herself.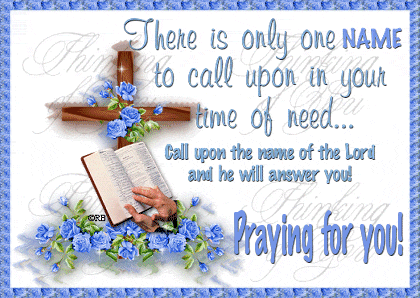 Kaye, we miss you and hope for the best in this terrible situation.