"I'm enthusiastic about the environment and public policy issues!!"

El Dorado, AR, USA
female, age 58
single, 1 child
Speaks: english
Joined Apr 6, 2006


Causes: Permaculture, Butterflies, Trees, Hunger, Art, Affordable Housing, Urban Design, Air Quality, Water Quality, Sustainable Living, Healthy food, Healthcare, environment, Violence against Women, Nonviolence, Human Rights, Endangered Species, Corporate Responsibility, Cancer A




"I am one of the searchers. There are, I believe, millions of us. We are not unhappy, but neither are we really content. We continue to explore life, hoping to uncover its ultimate secret. We continue to explore ourselves, hoping to understand. We like to walk along the beach, we are drawn by the ocean, taken by its power, its unceasing motion, its mystery and unspeakable beauty. We like forests and mountains, deserts and hidden rivers, and the lonely cities as well. Our sadn
ess is as much a part of our lives as is our laughter. To share our sadness with one we love is perhaps as great a joy as we can know - unless it be to share our laughter.

We searchers are ambitious only for life itself, for everything beautiful it can provide. Most of all we love and want to be loved. We want to live in a relationship that will not impede our wandering, nor prevent our search, nor lock us in prison walls; that will take us for what little we have to give. We do not want to prove ourselves to another or compete for love.

For wanderers, dreamers, and lovers, for lonely men and women who dare to ask of life everything good and beautiful. It is for those who are too gentle to live among wolves."
— James Kavanaugh
EARTH GODDESS
"She feeds all creatures
that are in the world
and that go upon
the goodly land,
and all that are in
the paths of the seas,
and all that fly;
all these are fed
from her store"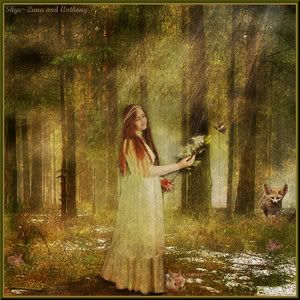 Joined
Apr 6, 2006
Activist Aspirations
Enthusiastic
Here for
Support a Cause
Group Host of
none yet
Groups
ADD SOME MUSIC TO YOUR DAY*, Adorable Moon, Ancient and Modern Cultures, Click to Give Free food, Defenders of Wildlife, Help for Victims of Earthquake and Tsunami, Help the Honey Bees!, Meditation Station, Pagans, Peace Activist Center, Roadless Area Activist Network, SAVE ALL RAINFORESTS please join!, Slavery Today, The GODDESSES and their ANIMALS more »
Hometown
Winnfield, LA
Homepage
http://www.facebook.com/ArkansasforBernieSa
nders2016
Birthday
March 02, 1957
Languages
english
About Me
I am an Earthling. I am grateful for the stars and comments. I like to return the love to give you more credits to spend on your favorite Care2 charities. I am extremely sensitive to pictures and stories of suffering animals and I ask that those not be forwarded to me. Thank you!!
Introduce yourself to Kathryn
Lifestyle
Pets
cats
Activist Aspirations
Enthusiastic
Political Leaning
Liberal
Religions
Mother Earth
Eating Habits
trying to keep it somewhat healthy!, Coffee - Now!
Wild Fact About Me
My Philosophy
All life should be well-cared for.
What Gives Me Hope
When I see young people care about civil rights and the environment
If I were Mayor, I'd make the world a better place by
Support "Food, Not Lawns," Raise the minimum wage, Support public transportation and environmental iniatives
What/who changed my life and why
Sinclair Lewis, Huey Long, Jesus, the Dalai Lama
What Bugs Me
unfriendly people, Excessive Consumerism, Faux News and Rupert Murdoch, Those who hurt others weaker than them
Passions
trees, learning, laughter, animals
Inspirations
Kindness in the face of hate, to fulfill my purpose on earth, good people, blue skies, a gentle breeze
What Scares Me
Violent people, snakes, global warming, apathy
Favorites
Role Models
Dorothy Day, Thich Nhat Hanh, Dalai Lama, Ghandi, Nelson Mandela
Quotation
Interests
butterfly gardens, trees, permaculture, Urban Design, reading, recycling, My pets., children, environment
Books
Avalon Series by Marion Z. Bradley, The Samaria Series by Sharon Shinn
Music
R and B, Golden Oldies, Celtic, WWOZ
Movies
Women on the Verge of a Nervous Breakdow, Crossroads, Steel Magnolias, Under the Tuscan Sun, Evening
TV Shows

Favorite Foods
fruit, chocolate, coffee
Favorite Places
New Orleans (LA)
Can't Live Without
family, the sky, flowers, trees, quiet, water, sleep, sunshine, animals, books
Introduce yourself to Kathryn
My Butterfly Rewards
Most recent activity (up to 500 gifts shown)
---
I've earned Butterfly Credits