"to end all animal's suffering and let them know LOVE."

Tenbury, NON, United Kingdom
female, age 68
married, 3 children
Speaks: English
Joined May 19, 2010


Causes: RSPB, Animal Aid, Compassion in World Farming, WSPA World Society Protection of Animals, WWF (World Wildlife Fund), HELP the bears in CHINA, PLEASE STOP THE SEAL CULL!!!!, Homelessness and Poverty, PETA and any animals rights organization, Dogs Trust. ( England), E




WELCOME TO MY WORLD,I AM HERE ON THIS WONDERFUL SITE TO DO ALL I CAN FOR OUR PRECIOUS ANIMALS AND WILDLIFE WHO SUFFER SO MUCH BECAUSE OF MAN...THANK YOU FOR PASSING BY,MAY YOUR DAY BE FILLED WITH LOVE AND SUNNY SMILES.LOVING HUGS LIZ Xx
....
Rest In Peace beautiful Jasper...A moon bear rescued from the horrific cruelty of the horrors of bear farming, these lovely bears are kept in cages for their bile they can't move or stand up,he spent 15 years in a crush cage and was rescued by Jill Robinson ~ Animal Asia in Vietnam and lived happily for 15 years in their sanctuary,he died 29/4/2016 from liver cancer caused by having bile extracted from his gall bladder for 15 years.A very brave and remarkable moon bear...Bless you adorable Jasper for all you endured for 15 years.Sleep peacefully as you deserve your eternal sleep.Hugs to you in heaven sweet one.Liz Xx
My heart,my prayers,my thoughts and tears are with ALL the precious dogs and cats that are so horrifically murdered at the brutal YULIN slaughter of the voiceless...Many loving caring humans think of you and are doing all we can to STOP this EVIL VILE TRADE!!!!!!!!!!!!!!!!!! A CANDLE LIT IN YOUR MEMORY,MY HEART BLEEDS FOR EACH AND EVERY ONE OF THESE LITTLE SOULS.R.I.P NO MORE SUFFERING.WITH MY LOVE.LIZ Xx
Dear sweet Lennox,you will always be in my heart, loved and missed always.R.I.P lovely boy.You are now free..Love Liz Xx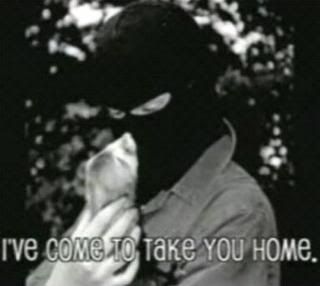 REQUEST FROM THE RAINBOW BRIDGE
Weep not for me though I am gone,
Into that gentle night.
Grieve if you will, but not for long,
Upon my soul's sweet flight.
I am at peace, my soul's at rest,
There is no need for tears.
For with your love I was so blessed
For all those many years.
There is no pain, I suffer not,
The fear now all is gone.
Put now these things out of your thoughts,
In your memory I live on.
Remember not my fight for breath,
Remember not the strife,
Please do not dwell upon my death,
But celebrate my life...For all my beloved cats now waiting for me at Rainbow Bridge,no one will ever know the heartache i feel as i miss you all so very much and love you today and always,together again one day,can'y wait.so many tears each day...LOVE LIZ Xx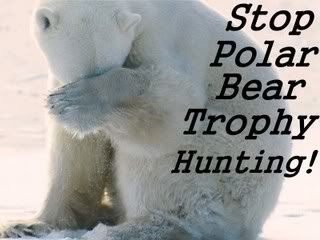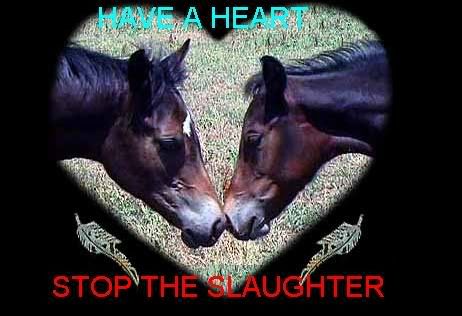 In memory of beautiful CECIL ~ REST IN PEACE,BLESS YOU.GONE BUT NEVER FORGOTTEN
SOOO VERY SAD.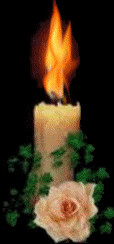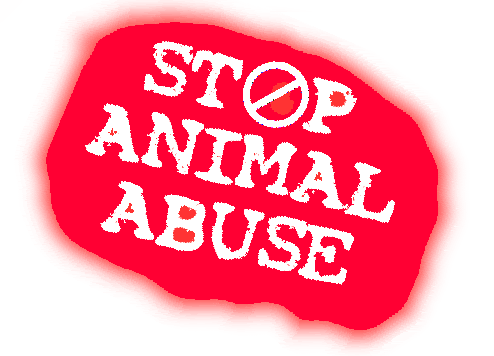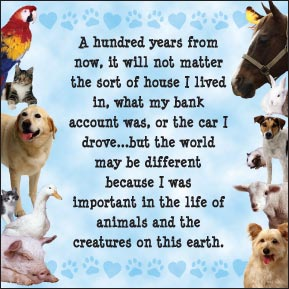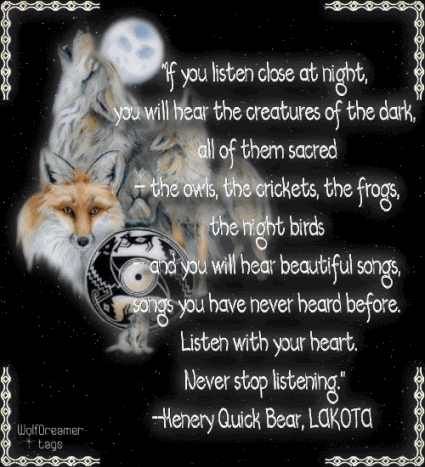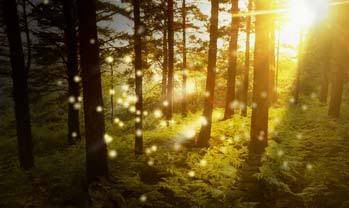 Lay down sweet wolf, you are released from your pain
Your killers dance on your corpse but will never possess your spirit for they are empty vessels with black hearts
Because they cannot outwit you they use the cowards way to lure you with traps and distress calls
We will not forget the pain and suffering they've caused you and your family
Your life will not go unremembered or unheralded
You are loved by millions who continue to fight for your right to live in peace, wild and free
Our hearts are heavy but there is a brighter day coming for you
Sleep now sweet wolf, you are beyond your pain, they can't touch you now, you rest in the arms of angels
DEDICATED TO ALL THE FALLEN WOLVES,
Nabeki
November 21, 2012
I gave my youth and beauty to men ~ And i am going to give my wisdom and experience to ANIMALS.Brigitte Bardot Xx
'It is both sad & shameful that when night falls & the setts of southern England stir,their gentle folk will be needlessly slaughtered; that in spite of science & public will, the wrath of ignorance will further bloody & bleed our countryside of its riches of life; that brutalist thugs,liars & frauds will destroy our wildlife & dishonour our nation's reputation as conservationists & animal lovers' - Chris Packham ( Naturalist & TV Presenter
Stop killing our beautiful Badgers,find another way to stop TB in cattle,WHY persecute the iconic british Badger!!!!!!!
This beautiful picture of the dogs playing happily and enjoying life brings tears of happiness to my eyes every time i look at it because its wonderful to know there are many kind caring people who do care about our precious animals...Bless them all.
Joined
May 19, 2010
Activist Aspirations
undeclared
Here for
Meeting Friends, Support a Cause
Group Host of
none yet
Groups
'' GARDEN OF FRIENDSHIP '', 2012 International Year of Sustainable Energy for All, ADD SOME MUSIC TO YOUR DAY*, Amnesty International, An Attitude of Gratitude, Animal House, Care2 Feedback and Suggestions, Fighting Against Animal Cruelty!, HELP END BEAR BILE FARMS, ORANGUTANS: Men of the Forest, PETA - People for the Ethical Treatment of Animals, Protecting Wildlife - NWF, The Forest Of Enchantments, Vegetarian more »
Hometown
tenbury wells.
Homepage
http://my.care2.com/ps-114507904
Birthday
June 10, 1948
Languages
English
About Me
just adore all animals and creatures in this world and want to help and protect them and stop their suffering.I will never understand WHY humans have to be so cruel to the voiceless,be it animals,the young or the elderly,it saddens me to live in a world that does'nt CARE!!!!!
Introduce yourself to Liz No FWDS
Lifestyle
Pets
My beloved 7 cats loved and missed alway
Activist Aspirations
Political Leaning
Religions

Eating Habits
lots of water, tea and coffee, vegetarian
Wild Fact About Me
Went on holiday to Turkey and helped stray cats,took them to a vet and she spayed/neautered them and dealt with health problems and i then returned them back to where they live,it was great to help these beautiful cats...A wonderful and caring vet who charged nothing to help the towns strays.
My Philosophy
Be passionate about what is important in life.
What Gives Me Hope
kindness to others,a smile,caring people who love animals and wildlife,Care2 community.
If I were Mayor, I'd make the world a better place by
i would pass a bill to end all cruelty to animals who live their days in misery and endure so much suffering because of man,such a cruel world we live in!
What/who changed my life and why
Paul Macartney of the Beatles -changed my life after seeing a video of the horror of what goes on behind closed doors in "SLAUGHTER HOUSES"it will stay with me forever.
What Bugs Me
Deforestation!!!, Cruelty to ANY living thing, NOISE!!!!, Destroying the planet !!!, unfriendly people, THE FUR TRADE, greed, CRUELTY TO ALL ANIMALS IN SLAUGHTERHOUSE, live transportation of animals, Factory Farming., people who don't "listen", Litter Bugs!!
Passions
beautiful wildlife and all animals, LIFE!!!, cats/strays, Roses, feeding the birds who visit my garden, Care2, my friends, nature, peace, trees, love, family, environment, children
Inspirations
my caring Care2 friends!!!, Birds chirping., a smile from anyone, cats purring!, listening to gentle rain, Kindness in any form, a gentle breeze, The Beauty of nature., courage, animals, my family
What Scares Me
Losing my beloved cats and my loved ones
Favorites
Role Models
Joan Root, virginia mckenna, JOY AND GEORGE ADAMSON, Linda McCartney, Paul Macartney, Princess Diana, Nelson Mandela, Mother and father, Martin Luther King Jr., John Lennon, Dalai Lama, my family, Mahatma Gandhi
Quotation
never give up on anything you believe in.
Interests
computers, music, Feeding birds and wildlife., Walking with no humans around., Going to the gym., fitness, reading a good book, Birds/bird watching, Psychology/Mental Health, photography, My pets., gardening, environment, national parks
Books
psychology, autobiographies/memoirs, wildlife, nature, birds and all animals., so many!!!, TRUE CRIME
Music
Neil Diamond, Eva Cassidy, John Denver's songs, Barbara Striesand, Annie Lennox, beach boys, ABBA, Katie Melua, The Beatles/ John Lennon, Robbie williams (angels), elvis presley, Johnny Cash, katherine jenkins, Josh groban, enya
Movies
bridges of Madison county., Das Boot the german submarine film great, Miss Potter, BORN FREE, A Star Is Born (Streisand), Touching the Void, TITANIC AND PEARL HARBOR, Police Story, Dances with Wolves
TV Shows
true crime, NYPD, drama, wildlife and nature programmes, Cold Case
Favorite Foods
Eating is NOT my favorite activity, salads, vegetarian chili, butternut squash curry, fresh fruits and veggies, rice, chocolate, coffee
Favorite Places
LAS VEGAS!, My home is my sanctuary., Country Life, in front of my fireplace at night.., my garden with sounds of bees and birds, anywhere peaceful, anywhere with snow, England and scotland, Germany, Forests - anywhere beautiful and green
Can't Live Without
my beautiful cats, freedom, water, Trees/plants/flowers, Birds and birdsong, nature, fresh air, sleep, My Grand Children, my sons and daughter, my husband, hope, animals, coffee, laughter, love, peace, sunshine
Introduce yourself to Liz No FWDS
My Butterfly Rewards
Most recent activity (up to 500 gifts shown)
---
I've earned Butterfly Credits