"I dream of winning the lottery so I could introduce that French MDI air car to America; set up some 'air stations' around for cheap & CLEAN fill-ups."

Bernalillo, NM, USA
female, age 52
divorced
Speaks: English, basic French, some Spanish
Joined Dec 21, 2006


Causes: education, pro-choice, global warming, Freedom of Expression, Civil Rights, Animal Welfare, against factory farms, against rich getting tax cuts, Consumer Rights, Corporate Responsibility, Womens Rights, peta, Human Rights, Nonviolence, health, environment, against facto

Activities: good conversation with a friend, exploring & discovering new things, creative thinking, Diversity Awareness, sailing tho' it's been a loooong time, Wholesome living, Pottery and my cats, yoga, travel, Wildlife Observation, gardening, arts and culture, mou




Compressed air is an energy vector that can be used, in a viable way, to transport both people and goods.
AREN'T THEY COOL?!! Our lives would be different if we were allowed to drive these air powered cars! Imagine, no pollution, no war for oil, cheap air--these cars ARE THE ANSWER, yet how many have ever heard of them? Check them out!
http://www.theaircar.com/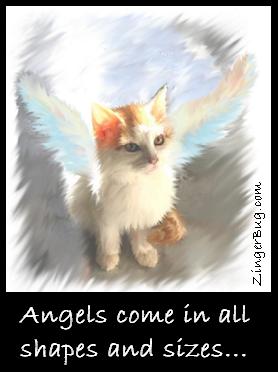 <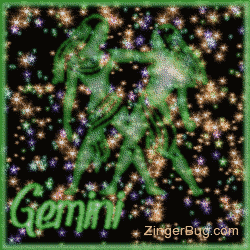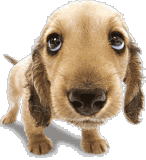 Joined
Dec 21, 2006
Activist Aspirations
Casual
Here for
Meeting Friends, Dating, Professional Connections, Support a Cause, Other
Group Host of
none yet
Groups
(AGR) A Green Road, (PTT) Peace Think Tank, 9/11 CONSPIRACY ! ! !, Addressing Global Warming, Amnesty International, Ask the Vet Techs, Canine Concerns: Stop Puppy Mills / Dog Chaining & Fighting, Cannabis Activists Of Care2, Chem Trails, Contries And Their Histories With Links For Visiting, DONE with Dubya (Formerly Down with Dubya), Get Out The Progressive Vote!, Habitat for Humanity, Hot Debates & Shocking News more »
Hometown
Annapolis, MD
Homepage
http://www.cheerspottery.com
Birthday
June 11, 1963
Languages
English, basic French, some Spanish
About Me
I'm a bit of a 'mad' potter trying to live a wholesome and healthful life by inflicting the least amount of damage on the environment as possible while making artistic objects of beauty and function out of mud!
Introduce yourself to Ann
Lifestyle
Pets
3 pugs, 1 Boston Terrier
Activist Aspirations
Casual
Political Leaning
Liberal
Religions
shamanism, earth spirituality, Native American Spiritualism, Zen Buddhism
Eating Habits
vegan half the time, vegetarian
Wild Fact About Me
At 26, I gave up job & apartment, became crew on a 25 foot sailboat and took off for the Caribbean Islands from the Chesapeake Bay. Spent about 4 years living on the boat and water, going island to island. Best years of my life!
My Philosophy
"Be who you are and say what you feel 'cause people who mind don't matter, and people who matter don't mind." - Dr. Seuss.
What Gives Me Hope
Grass roots movements like moveon.org, greenpeace, etc., care2,
heros and good deeds from the heart
If I were Mayor, I'd make the world a better place by
Listen to the needs of the people, animals and the planet, like healthcare, social and global warming issues. There's a huge need for campaign reform making it impossible to be 'bought' into office, and something drastic has to be done about our corporate news media system...we need TRUTH, not spins to sway the masses! Accountability needs to be brought back into the system. New investigations into 9-11 need to be reopened!
What/who changed my life and why
"9-11 Commissions Report:Omissions and Distortions" by David Ray Griffin
It's makes one look at our government totally different when evidence points to them for these monstrosities! And if they aren't responsible, then why stop the investigations and give us a bunch of cover-ups and ridiculous excuses?

I've learned our real history through Noam Chomski's books/documentaries (he translates government records for us to understand) and Howard Zinn. They can really open some eyes to our past actions and motives and why we are where we are today...
What Bugs Me
rich snobs or self absorbed people, Abuse of any kind, Lack of Compassion and Respect, Complacency, Injustice, Deliberate Ignorance, Oppressive cannabis laws, oppression, lies, Litter Bugs!!, intolerance, Racism!!!, indifference, No accountability in our administratio
Passions
adventure, sailing, gardening, wholesome living, traveling, nature, animals, making a difference, environment, art
Inspirations
sun on my face, nature, animals, People who make a difference, arts, Laughter and smiles, courage, peacemakers, nature, the sound of the ocean, good people
What Scares Me
rednecks, fascism and racism of our society, Violent people, War - Cruelty - Greed - Indifference, global warming
Favorites
Role Models
Howard Zinn, Beatrice Wood (artist), Noam Chomsky, Ralph Nader, Leonardo da Vinci, Kurt Vonnegut Jr., Salvador Dali, Einstien, Cynthia McKinney, Cindy Sheehan, Picasso, Mahatma Gandhi, Studs Terkel, Gore Vidal, Amy Goodman (Democracy Now!), John Lennon, Dr. Suess
Quotation
"The greatness of a nation and its moral progress can be measured by the way its animals are treated," Gandhi
"Great spirits have always encountered violent opposition from mediocre minds."
Albert Einstein
"Think for yourself and question authority". Timothy Leary
"All truth passes through three stages:
First, it is ridiculed;
Second, it is violently opposed; and
Third, it is accepted as self-evident."
Arthur Schopenhauer (1788-1860)
Interests
pottery, gardening, Travel/Adventure, Art/Design, pets
Books
Blackwater: The Rise of the World's Most, Manufacturing Consent, The New Pearl Harbor by David Griffin, Lies and the Lying Liars Who Tell Them
Music
Accoustic, Acid Jazz, World Music (all kinds)
Movies
Zeitgeist Movie, Who Killed the Electric Car?, Bush's Brain, Sicko, America from freedom to fascism, Why We Fight, The Future of Food, Super Size Me, Fahrenheit 9/11, The World According to Bush, WMD: Weapons of Mass Deception - Danny S, Bush Family Fortunes (2003)
TV Shows
No Reservations with Anthony Bourdain, GoLeft.TV, Liberty News, INN World Report, Democracy Now w/ Amy Goodman, Globetrekker and Travel Chan, Animal Planet, Bill Maher show, NOW with Bill Moyers, FREE SPEECH TV, World Music on Link TV, Countdown with Keith Olbermann
Favorite Foods
Organic veggies from my garden, salad, mexican, indian
Favorite Places
Annapolis MD, Bermuda, San Francisco, Amsterdam and Paris, Colorado Rockies, Caribbean Islands, St. Barthelemy, Venice - Italy, Taos New Mexico
Can't Live Without
love, family and friends, laughter, good food, water, peace, nature, art, animals, air
Introduce yourself to Ann
My Butterfly Rewards
Most recent activity (up to 500 gifts shown)
---
I've earned Butterfly Credits