"To Develop a Culture of Care and Oneness"

Mount-abu, India
female
single
Speaks: French, English, Spanish
Joined Mar 18, 2013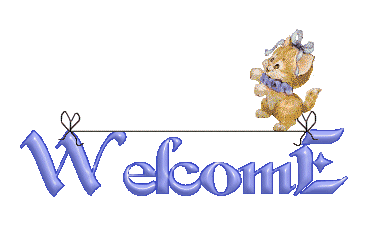 Founder in 2011 of the project Each One Takes Care of One, The Easiest Way to recreate the original Oneness.
This project has been inspired by first m
y Love for the Land of India and its people, b
y one of my favorite leader Nepun Metha: Founder of The Kind Revolution, HelpOthers, Creator of the concept: Gift Economy, The a
im of this project is
- To develop a Culture of Care.
- To inspire people to develop a practical awareness of the eternal relationship of interdependence we have with the whole of humanity, nature and the entire cosmos.
- To transform the consciousness and the perception that "the other" is a stranger - an attitude that only allows us to establish distant and superficial relationships – and expand the vision of the limited family to an awareness and feelings of being part of a global, universal, family.
Joined
Mar 18, 2013
Activist Aspirations
undeclared
Here for
Meeting Friends, Support a Cause
Group Host of
none yet
Groups
Care for Chinese Animals, Care2 Feedback and Suggestions, World Wide - Legal Action 4 Animal Rights
Hometown
Mount-Abu, India
Homepage
Birthday
July 29
Languages
French, English, Spanish
About Me
a Free Bird who fights with non-violence indifference and heartlessness.
Introduce yourself to Mona
Lifestyle
Pets
all orphans cats
Activist Aspirations
Political Leaning
Religions
Oneness and Humanity
Eating Habits
Pure Veg since the 80s
Wild Fact About Me
My Philosophy
Oneness
What Gives Me Hope
An unexpected awakening of the human race that will inspire people to ACT with their heart whenever they see someone who suffers in front of them, or who lives without basics needs. Yes, to ACT and do what is right in front of them instead of speaking, thinking and planning....
If I were Mayor, I'd make the world a better place by
1. To Create Schools of Love, Care, Respect and Oneness
2. To tell people how much they mean to us and what an inspiration they are before it becomes too late. "
What/who changed my life and why
My brother Frederic and Giselle my sister, Llewelyn-Vaughan-Lee, Gregg Braden on Oneness, Thich Nhat Hang, The Global Oneness Project, Krishnamurti, Vimala Thakar, Jayesh Patel (Gandhiji Ashram in Ahmedabad), Deepak Chopra, The Compassion Course by Thom Bond, my cat Nandi and so many the list could be unlimited.
why? because they all say the same things in their unique way.
What Bugs Me
assumptions and speculations
Passions
Natural Medicines Ayurveda, Homeopathy, Spirituality, Research on Connection, Meditation, Quantum Physics
Inspirations
Life
What Scares Me
people living in a virtual world, conditionings
Favorites
Role Models

Quotation
I slept and dreamt that life was joy. I awoke and saw that life was service. I acted and behold, service was joy, R.Tagore

People usually consider walking on water or in thin air a miracle. But I think the real miracle is not to walk either on water or in thin air, but to walk on earth. Every day we are engaged in a miracle which we don't even recognize: a blue sky, white clouds, green leaves, the black, curious eyes of a child -- our own two eyes. All is a miracle.Thich Nhat Hanh

By eating meat we share the responsibility of climate change, the destruction of our forests, and the poisoning of our air and water. The simple act of becoming a vegetarian will make a difference in the health of our planet. Thich Nhat Hanh, The World We Have: A Buddhist Approach to Peace and Ecology
Interests
Spirituality/Philosophy, To create and sustain Oneness awareness, i organise screnning, with the Global Oneness movies
Books
From Wayne Muller, Legacy of the Heart, The Lord of the Rings
Music
Karunesh, Ludovico Einaudi, Peter Gabriel, Cesaria Evora, Yanni
Movies
The Lord of the Rings, Meetings with remarkable men, Nosso Lar, Little Zizou
TV Shows

Favorite Foods
Cheese Cake, with coffee
Favorite Places
Bresil, Greece, India, France
Can't Live Without
Integrity, Faith, Spirituality, Kindness
Introduce yourself to Mona
My Butterfly Rewards
Recent Activity
---
I've earned Butterfly Credits