Chelm, United Kingdom
female
married
Joined Dec 23, 2006





In loving memory of my bright and beautiful furkid - our darling border collie Bobby, our Bobby-dazzler,

our pride and such a blessing, who has gone over the
rainbow bridge.


R.I.P. Bobs - the very best boy, for 15 years a joy to have
always by my side, so understanding, loyal, fun, gentle and
loving .. you rescued me! There's such a deep hole in my heart;
miss you so very much - your memory will always be so treasured.
Rest in peace now darling sweetheart boy.



"For although we may not be together in the way we used to be,
We are still connected by a cord that no eye can see.
So whenever you need to find me, we're never far apart
If you look beyond the Rainbow and listen with your heart.
Our local animal sanctuary:
Hopefield http://www.hopefield.org.uk/animals/

and it really is a place of hope, care and protection
for all homeless animals for the rest of their lives.

"The greatness of a nation and its moral progress can
be judged by the way its animals are treated." - Mahatma Gandi
Former vice-president of Citibank and philantrophist Philip Wolllen
His speech went down in history. Have you heard it?
Share the video, if you will, that his message reaches millions of hearts!
â–º Philip Wollen, Animals Should Be Off the Menu (Deutsche Untertitel)
Hear our humble prayer, O God, for our friends the animals,
especially for animals who are suffering;
for animals that are overworked, underfed and cruelly treated;
for all wistful creatures in captivity that beat their wings against bars;
for any that are hunted or lost or deserted or frightened or hungry;
for all that must be put death.
We entreat for them all Thy mercy and pity,
and for those who deal with them we ask a heart of compassion
and gentle hands and kindly words.
Make us, ourselves, to be true friends to animals,
and so to share the blessings of the merciful.
The more we care for the happiness of others,
the greater our own sense of well-being becomes.
Dalai Lama.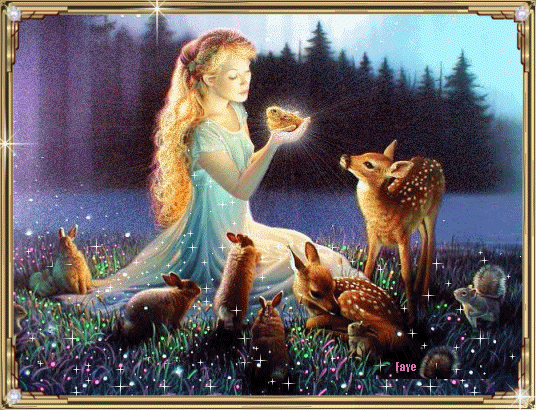 Treat the earth well - it was not given to you by your parents,
it was loaned to you by your children.
We do not inherit the Earth from our Ancestors,
we borrow it from our Children.

May the Warm Winds of Heaven, blow softly upon your house. May the Great Spirit, Bless all who enter there.
May your Moccasins, make happy tracks in many snows,
and may the Rainbow always touch your shoulder.

~ Cherokee Prayer Blessing
And vote for your favorite shelter for free!
Click daily at:
http://greatergood.com/
Free daily click, to provide blankets for needy animals at:
http://www.animalwebaction.com/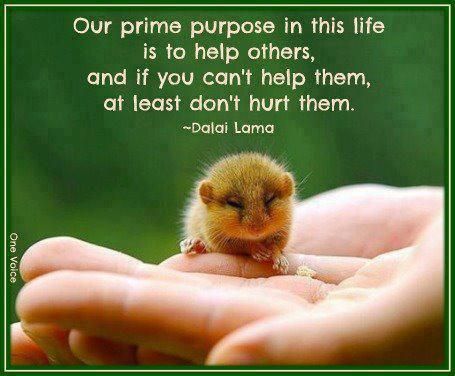 Apathy & Indifference - the worst of all evils
-

"Nobody made a greater mistake than he who did nothing because he could do only a little.

Some Logos of C R U E L T Y - Please try to AVOID
!
Joined
Dec 23, 2006
Activist Aspirations
undeclared
Here for
Meeting Friends, Support a Cause
Group Host of
none yet
Groups
*Save The Black-Footed Ferret from Extinction*, Click to Give Free food, Defenders of Wildlife, Dog Lovers, Fields, Meadows, & Forest, N0 Cruelty to Animals, ORANGUTANS: Men of the Forest, Save Pelican Flamingo Pirate Island, Saving Big Cats, World Wide - Legal Action 4 Animal Rights
Hometown
Chelmsford UK
Homepage
Birthday
Jan 06
Languages

About Me
Introduce yourself to C
Lifestyle
Pets
2 gorgeous rescue dogs live with us, Love all animals!
Activist Aspirations
Political Leaning
Religions

Eating Habits
Try to keep it local and organic, Lots of tea, cake!
Wild Fact About Me
accidentally liberated a flock of parakeets 50 years ago which still live happily wild in UK
My Philosophy
What Gives Me Hope
If I were Mayor, I'd make the world a better place by
Stop all animal experiments, abuse, neglect and all cruelty to animals and humans, protect and clean up our planet from poisons, pollution, destruction on land and in sea. I'd like to see a little more loving care in the world.
What/who changed my life and why
What Bugs Me
Use of dangerous toxic agrichemicals, Fly tipping and, people who drop litter, Animal cruelty, neglect and exploitation, bullying, injustice
Passions

Inspirations
www.upinsmoke.tv, Mike Hands, Dr. Helen Caldicott
What Scares Me
Losing the ones I love
Favorites
Role Models

Quotation
Interests
People, wildlife, environmental and animal issues, My pets., gardening
Books

Music
all kinds, classical, some current rock, anything sung from the heart
Movies

TV Shows

Favorite Foods
all veggies - esp greens, hot buttered toast, carrot cake, salad, chocolate
Favorite Places
Gardens, The countryside, forests, Adelaide, Chicago, London, Wales, Cornwall, Inverness, mountains, beach, the ocean, My bed, In front of a fireplace at night!
Can't Live Without

Introduce yourself to C
My Butterfly Rewards
Recent Activity
---
I've earned Butterfly Credits