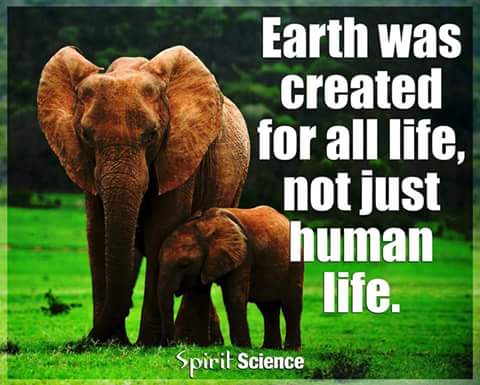 Two of my passions!
Horses! Classical Ballet!
For us, down in the southern hemisphere, it's autumn time!!!
To all my sweet darling friends,
That you might feel the warm feeling I feel for you… always... ; )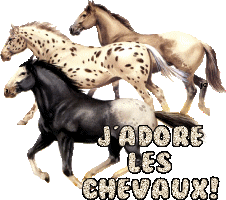 Let's make it colourful!!!!
My 3rd anniversary at Care2!!! Here I've found great friends…
Thank you – always – for all the green stars, the lovely e-cards, the friend requests, the encouraging words, all the effort that these special friends of mine put forth to save the world…
...for all the green stars, the lovely e-cards, the words of encouragement, the so-many petitions signed, for being such a good friend… to me but above all to the world!
To all my friends
Who have been in touch
Or maybe not so much…
A joyful New Year's Eve…
…that all your dreams, you may achieve!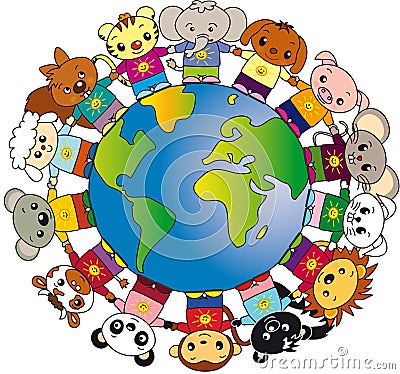 All my dearest Care2 friends,
My life has been terribly hectic lately!! I guess you wonder what might have happened as I used to be around much more often!
I miss you all dearly but, at the moment, I haven't been able to be the good friend I truly wish to be!
Soon, I hope my life get back on track and I'll be visiting Care2 more frequently… as I used to!
Don't give up on me, though!
You are too precious to me!
Wishing you the best holidays ever!!!
I do know World Animal Day has come and has gone by in a jiff...
However, I do believe that animals should be praised every single day!!!
I'm sure you do too!!! So, it is never late to celebrate every and each animal who inhabits the same planet that we do, which, by the way, is definitely not ours alone!
...today and whenever there is a chance...
Back to work... so... I won't be able to be in touch so frequently. But, that's okay! When we speak the language of the heart, positive, affectionate thinking travels from mind to mind!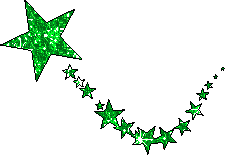 The Brightest Green Stars for all my dear Care2 friends...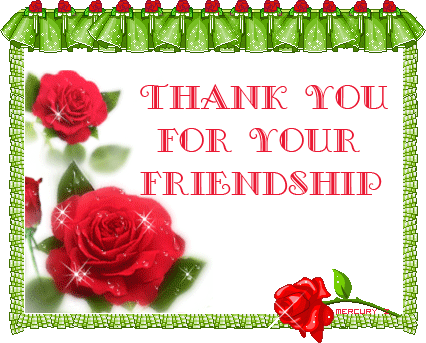 A light for Yulin in honor of those poor souls who are about to go through the worst nightmare anyone may have... And, why is that? To nourish the hunger of those sadistic who couldn't care less for the innocent, helpless, and most of the time ignored creatures…
It is definitely a festival for the sadistic…
Sad heart, way too sad heart…
© No, no, no... I'm not going crazy... Well, maybe not too much!!
© The thing is that, differently from other places in the world, Valentine's Day in Brazil is celebrated today, June 12th!
© Although, here in Brazil, this date is supposed just to be a celebration just between two people who are in love with each other, I like to think that it is a day during which we have to remember that love should be shared and make us feel generous towards others and also compassionate!
© So… I simply couldn't stop from coming here to wish you may always find lots of love every day of your life… and that this love may be spread around and find its way to the heart of those who are not so willing to share their love with those who really need it: the defenseless and innocent creatures so often disregarded, neglected, ignored – being them those who were supposed to be our fellows -- all the animals, or those who unfortunately cannot even run away when in danger -- the plants!
© Happy Valentine's Day! Feliz Dia dos Namorados!


My dear Care2 friends,
Just to let you know that tomorrow, January 18th, I'm back to work! That means I won't be around the way I wish… So if I don't reply promptly or post that often, it's not because I don't want or I'm ignoring your lovely, tender, kind posts and messages. It's only because not always I have the time I'd like to be able to be in touch…
As usual, my hubby will be in charge of clicking to donate and sending the stars!
Be sure that whenever possible I'll be in touch! Don't forget me… Keep me in your minds the way I'll keep you in mine!
My 2nd year at Care2! Two years spent trying to do as much as I could (too little, by the way!) to help those who cannot protect or defend themselves, those who need love and care… Two years I've had the pleasure of making good friends and doing good through the green stars received… Two years of sharing and caring!
I'm definitely a proud member of the Care2 community thanks to all of my dear friends, their kindness, their efforts, and their accomplishments!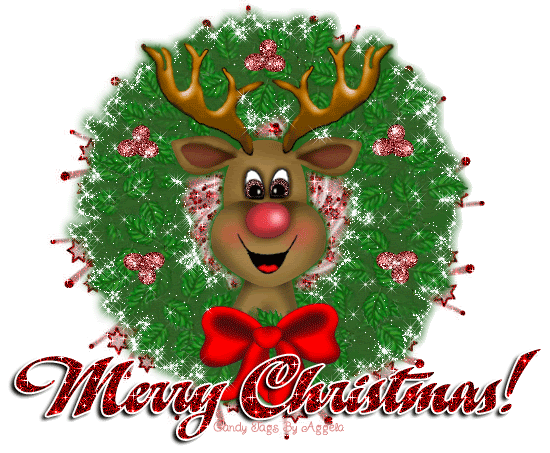 I'm back!!!! How many times can I say that to make sure you get to know how glad I am to "see" you again!!
I might have lost some chats, some news, even some birthdays (what a shame!), but I'm here and very glad to be here!
Now I just want to make sure we will be in touch often until the day I'll be off again… But even then I'll surely be back!!! Always!!! Back to my dear Care2 friends!!! Always!!!
My dear Care2 friends,
Wishing all of you in the northern hemisphere a cosy autumn... and those in the southern hemisphere a cool spring…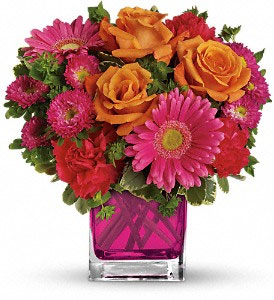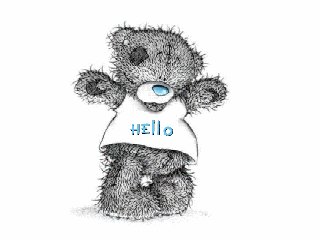 No doubt! I absolutely want to pay tribute to the vultures! (Some of) The victims of injustice!
My dearest Care2 friends,
Here I am again leaving a special message on my billboard especially for you!
Weekend is almost over – here in Brazil Sunday 5.20 p.m. – so I'm getting ready for a new week ahead!
But before that, I'd like to thank you all for all your kindness and generosity of the heart and also for all the beautiful images, sweet comments, and green stars! This time I'm waiting to reach 100,000 stars to redeem them and be able to "buy" more gifts with my butterflies, many of them acquired through the so many green stars you've sent me, no doubt!
As to the friend requests and birthdays, which I haven't replied yet, please, believe me -- I'll be replying each one of them, most certainly. The thing is that I do like answering each and every message I get, no matter if it is a forward, a petition, a hello… They are all way very meaningful to me.
Love you all! I'll be back soon! Next Monday, September 7th, is a holiday here in Brazil so I believe I'll have some more time to share with you!
Warm hugs!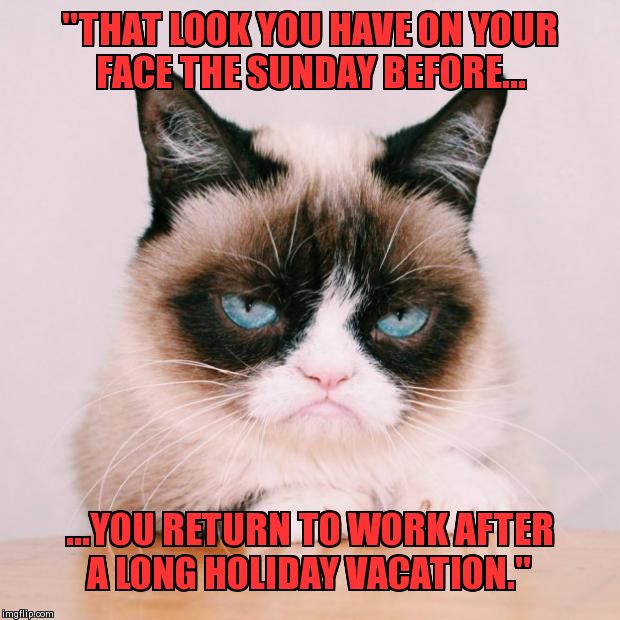 Well, well... That's true... As of this Monday vacation is over! And I thought I would have all the time in the world to… do absolutely nothing, maybe except being at Care2, watching some movies, reading some books, enjoying my cats' & dogs' company… Surprise, surprise… Worked a lot at home – basically housework – and Monday is the day… I'm back to work!
My dear Care2 friends,
My heart is bleeding! One more patch of the beautiful land around my home was destroyed today! Early in the morning, I could hear the backhoe doing its murderous job… I mean, not the machine itself, but the one driving it… If asked, he would certainly say that he does that job to support his family… but then this could also be the "excuse" of any criminal… And again, I can't stop thinking of the one who ordered the job done… Most certainly a "criminal"!
The whole thing reminded me of something that a friend said a long time ago: "Of course, I feel sorry for every animal who suffers. But, an animal might – okay, maybe only might -- have a chance to escape. But, a plant? A tree? Not the slightest chance!"
I fight in every way I can to bring all animal suffering to a minimum. And, I know that what I do is definitely not enough… But, I can't stop having a heart bleeding for all plants, trees, bushes, forests, thickets, which are destroyed every single day. Witness that is beyond my strength. My heart is bleeding!
I had to share this with you… I knew I would somehow feel better…
I'm on vacation..... Not travelling, though!!
Running errands at home...
A tribute to all my American Care2 friends and also to those who are American in the heart!
Keep your pets safe!
Dear Care2 Friends,
Inspired by one of my dear Care2 friends, I've also decided to delete those "friends" who haven't been in touch for quite a while. As that friend of mine also says, it's definitely not personal but, for me, it doesn't make any sense to just have a name listed among "My Friends", someone who is never in touch, someone who might have actually just become a number under "view all"! Not that I have that many friends – 76 actually – but the thing is that I treasure all of those who are in fact in touch! And, by the way, that's the reason why I try to keep a number of friends that will always make it possible for me to be in touch with each one of them – maybe not so constantly, but eventually!
Also, following her example, I must say that, if I delete you by mistake, please do get in touch and most certainly I'll accept you as a friend again.
It's evening in Brazil! Therefore, it's early morning in China! It's almost time for me to go to bed. But, how will I be able to sleep? How can I curl up in a cosy bed while thousands of innocent creatures are facing some of the cruellest moments people could ever inflict to others? My heart bleeds, my soul cries, my mind aches… Certainly I won't be able to sleep. If by any chance I do fall asleep, I'm sure to have some of the worst nightmares… I want this night to end; I want all this suffering to end… not mine… theirs… They don't deserve to be treated thus. Evil creatures these humans…
...cosy... in the mind!
...peaceful... in the heart!
...magical in the soul!
Dear Care2 Friends and Care2 Friends-to-Be,
I'm so sorry for not being able to be as present as I wish to be and "see" you more often! The thing is that I've been so busy at work that I haven't had as much time to spend more good moments here with you.
I do know I still have to reply some friend requests; I do know how many posts/comments are published in my page that seems that I take forever to return; also, the so many green stars that I get every single day for which I'm extremely thankful -- if not for my husband's help, you wouldn't be receiving any...
Some time ago, totally by chance, while checking my messages quickly, I was able to read the "sentence of the day" that went somewhat like this: if "fishing" is in the way of your business, you should give up your business. Well, I'd never go fishing, to tell the truth! Let the fish live! But about giving up "my business"... that's another story! I wish I could, though! Not at the moment. Not possible yet! Hopefully, soon!
So, I can only ask you to please be a little patient with me! I'll certainly get back to you, the way you surely deserve it as soon as it is possible for me!
I love you all, especially all you do for those who cannot fight for themselves, either plants or animals! The world deserves better... and you are there to help with that! How could I ever turn my back to people like you! Never, ever!
I'm around! Not as much as I wish. Just want you to know that I'm around! Always with you in my thoughts!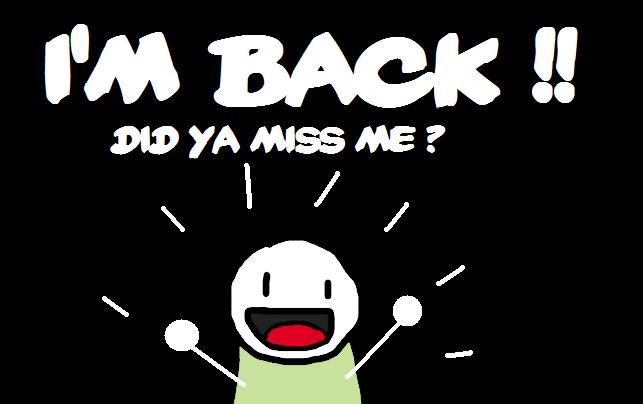 I'll be away for a while!! But, please, don't go anywhere as I will be back! And, when I do… I want to see you right there!!
Back to reality! Back to work this coming Wednesday, January 21st!
MY FIRST ANNIVERSARY AT CARE2!!!!!
Today, January 2nd, is the day I found Care2 a year ago and became a member! From then on, I've enjoyed every moment I've been here – doing good, getting in touch with people who care, meeting freinds… Talking about friends, I'd like to say that you are awesome!!! Love you!!
What if... we could find the magical path to lead us to the magical world where no creature would ever suffer, be abused, or neglected?
In honor of a beautiful (to say the least) creature who has been cruelly assassinated by a child that should be taught how to preserve, never to kill...
Hope one day each one of them may be able to find a warm spot inside someone's heart, especially in those hearts that were born hard or for some reason have hardened throughout life so they can experience the wonders of having such great companions...
...this coming Monday, July 28th!!! So I might not be around as much as I'd like too!!!! But my mind and my thoughts will be with you every single day!
Dear friends,
Please add your voice to a Universal Declaration on Animal Welfare!!
Thank you !!
http://e-activist.com/ea-action/action?ea.client.id=24&ea.campaign.id=17936
Why such cruelty against them? They truly deserve peace and quiet. If you feel like it, please sign my petition to help them live peacefully and, when time comes, die with dignity.
http://www.thepetitionsite.com/406/387/266/help-stop-the-bull-torture-in-brazil/
Why? Just tell me why??
Although Arbor Day in Brazil is celebrated on September 21st (my son's birthday, by the way -- so proud of this coincid
ence!!!), let's celebrate it today -- got a Thank You card for that!
Or even better, let's celebrate Arbor Day every day -- until the last tree is left standing!!
Helping hands are certainly always useful... especially to help our dear Earth, which is totally in our hands...
That everyone may have a wonderful Earth Day but, above all, that the Earth may rejoice for having always given shelter (and a lot more...) to each one living on it...
If I could I would hold the Earth on my lap and protect it from all evil...
Thank you for all the green stars...
From the bottom of my heart, I want to thank all of you for all the loving messages and the support I've received. However, I must say that so far Dazinha hasn't come back and deep inside I believe she won't ever again. Now she is a bright star in the dark sky; I know she is keeping company to all of my other furry companions who have already departed; I'm also sure she is spending some good time with my darling parents who taught to respect and love ALL living creatures, a lesson that I'm proud to say I've learned quite well. Very soon I'll be changing my profile photo as I can't stand looking at Dazinha every day but not having her anymore; sorry if I'm being selfish... But I'm sure to prepare an album for her showing some of her good moments at home. Now her home is certainly free of any dangers...
My heart is full of hope that my Dazinha returns. She's been missing for two days now... My soul is weeping... For those who don't know, Dazinha is one of my darling cats; she is the one in my profile photo. It hurts so much to come to my page and see her there but not next to me... Let's hope for the best...
(March 14th)
Well, well... this is not Dazinha! But as I didn't manage to copy/glue a picture of her here, I've drawn a black car from another "source" to greet you when you visit my page as Dazinha would do if she could!!
This Sunday (March 2nd) I'm bringing Dazinha back to my profile picture!!!
She'll be back to her place of honor after having honored Marius!
I got really inspired today and added quite a few interesting thoughts of people who really knew what they were talking about!!
Take a look!!
How great is your nation?????????