"Educate people as not to destroy nature"

Sao Paulo, Brazil
female
committed relationship, 2 children
Speaks: English, Portuguese, some French
Joined Jan 2, 2014





Back to reality! Back to work this coming Wednesday, January 21st!
MY FIRST ANNIVERSARY AT CARE2!!!!!
Today, January 2nd, is the day I found Care2 a year ago and became a member! From then on, I've enjoyed every moment I've been here – doing good, getting in touch with people who care, meeting freinds… Talking about friends, I'd like to say that you are awesome!!! Love you!!
What if... we could find the magical path to lead us to the magical world where no creature would ever suffer, be abused, or neglected?
In honor of a beautiful (to say the least) creature who has been cruelly assassinated by a child that should be taught how to preserve, never to kill...
Hope one day each one of them may be able to find a warm spot inside someone's heart, especially in those hearts that were born hard or for some reason have hardened throughout life so they can experience the wonders of having such great companions...
For the records,
...this coming Monday, July 28th!!! So I might not be around as much as I'd like too!!!! But my mind and my thoughts will be with you every single day!
Dear friends,
Please add your voice to a Universal Declaration on Animal Welfare!!
Thank you !!
http://e-activist.com/ea-action/action?ea.client.id=24&ea.campaign.id=17936
Why such cruelty against them? They truly deserve peace and quiet. If you feel like it, please sign my petition to help them live peacefully and, when time comes, die with dignity.
http://www.thepetitionsite.com/406/387/266/help-stop-the-bull-torture-in-brazil/
Why? Just tell me why??
Although Arbor Day in Brazil is celebrated on September 21st (my son's birthday, by the way -- so proud of this coincid
ence!!!), let's celebrate it today -- got a Thank You card for that!
Or even better, let's celebrate Arbor Day every day -- until the last tree is left standing!!
Helping hands are certainly always useful... especially to help our dear Earth, which is totally in our hands...
That everyone may have a wonderful Earth Day but, above all, that the Earth may rejoice for having always given shelter (and a lot more...) to each one living on it...
If I could I would hold the Earth on my lap and protect it from all evil...
Thank you for all the green stars...
From the bottom of my heart, I want to thank all of you for all the loving messages and the support I've received. However, I must say that so far Dazinha hasn't come back and deep inside I believe she won't ever again. Now she is a bright star in the dark sky; I know she is keeping company to all of my other furry companions who have already departed; I'm also sure she is spending some good time with my darling parents who taught to respect and love ALL living creatures, a lesson that I'm proud to say I've learned quite well. Very soon I'll be changing my profile photo as I can't stand looking at Dazinha every day but not having her anymore; sorry if I'm being selfish... But I'm sure to prepare an album for her showing some of her good moments at home. Now her home is certainly free of any dangers...
My heart is full of hope that my Dazinha returns. She's been missing for two days now... My soul is weeping... For those who don't know, Dazinha is one of my darling cats; she is the one in my profile photo. It hurts so much to come to my page and see her there but not next to me... Let's hope for the best...
(March 14th)
Well, well... this is not Dazinha! But as I didn't manage to copy/glue a picture of her here, I've drawn a black car from another "source" to greet you when you visit my page as Dazinha would do if she could!!
This Sunday (March 2nd) I'm bringing Dazinha back to my profile picture!!!
She'll be back to her place of honor after having honored Marius!
I got really inspired today and added quite a few interesting thoughts of people who really knew what they were talking about!!
Take a look!!
How great is your nation?????????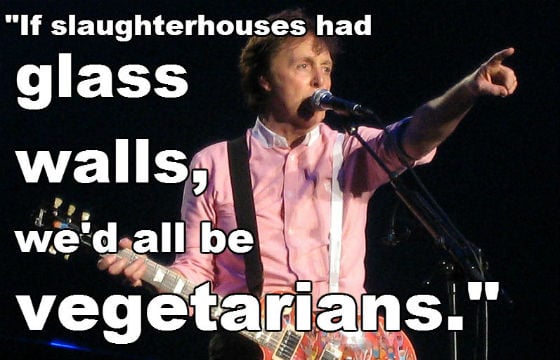 I'm sure Marius and Freddy are running freely and happily together in a very special place for those who deserve nothing but the best! They are certainly enjoying each other's company along with many other creatures who have meant to bring only pleasant moments for those who surrounded them!
Yesterday (Feb. 17th) my darling Freddy left us! After a long-lasting backbone condition, Fred couldn't bear the stressful pain he had been feeling lately besides the fact that he, all of a sudden (although expected, according to the vet who had been following his case for some years), lost all his movements. Saturday was the last day he could actually give some steps. It was unbearable to see his suffering when trying to follow his doggy friends or his human family!
You can see Freddy enjoying a warm afternoon at home in one of my albums!!
Rest in peace, Freddy! Say hello to all our furry friends who are certainly enjoying your company now!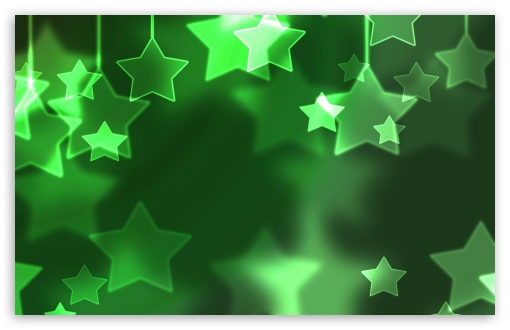 Thanks for all the green stars I've been receiving...
With them, it's possible for me to get many butterflies and give gifts for those who are in need!!!
A "victory" over an animal is a hollow one!
I do love animals!! No doubt about that!! But what about plants, trees, bushes, woods, forests, rainforests, etc. etc.? Plants cannot even run away if they "see" danger, if they are threatened somehow!
Oh!The "zombies" in this case are pretty much living people, not the dead ones who have surprisingly resurrected!
Go for it, celery!! (Is that a celery???)
I'm back to work tomorrow Jan. 22!! So I won't be logged in as much as I wish to...
"See" you again soon!
Aren't they two of the most beautiful things on Earth?
I LOVE THEM ALL!!!!!!!!!!!!!!!! (translating from Portuguese!!!)
I LOVE ALL THE ANIMALS!!! (again... translating -- just in case Portuguese is not a language that you know!!!)
These two pictures come from a Brazilian site whose "owners" are my friends. They fight fiercely to defend and protect animals (especially dogs and cats) through rescuing them, neutering them, and then finding a home for them. These people are amazing!
Ah! And one more thing: my daughter-in-law made those drawings. She's an amazing artist!!
Joined
Jan 2, 2014
Activist Aspirations
Casual
Here for
Meeting Friends, Support a Cause
Group Host of
none yet
Groups
ORANGUTANS: Men of the Forest, PETA - People for the Ethical Treatment of Animals
Hometown
Homepage
Birthday
June 17
Languages
English, Portuguese, some French
About Me
I'm sure I should have come from Pluto! Why? Because I can't believe I belong to an Earth species that is born cruel and only after being "trained" is able to develop compassion, generosity, kindness...
Introduce yourself to Mary Jane
Lifestyle
Pets
6 dogs, 8 cats 1 feural
Activist Aspirations
Casual
Political Leaning
Conservative
Religions
Sort of becoming agnostic, Anglican
Eating Habits
a proud vegetarian
Wild Fact About Me
I'm definitely not a xerox copy of everyone else; a follower of sensible ideas and attitudes but capable of following my own sensibility as well.
My Philosophy
Live as close to nature as possible; nature teaches us way so much!
What Gives Me Hope
See my cats licking each other before taking a nap; see youngsters respond to understanding the importance of nature
If I were Mayor, I'd make the world a better place by
to concentrate on educating present young generations to be good citizens, thus displaying compassion and generosity of the heart; only when you are able to understand others' suffering, you are able to take a stand and do what is needed to protect them...
What/who changed my life and why
What Bugs Me
Anyone who would hurt an animal
Passions
animals, classical ballet, horse riding
Inspirations
Asoka, animals, Chopin
What Scares Me
abusers
Favorites
Role Models
those who dedicate their lives to help
Quotation
You must be the change you wish to see in the world.
The greatest of a nation can be judged by the way its animals are treated.
Interests
NATURE
Books
So many
Music
Chopin, Black Sabbath, Genesis
Movies
Up, Numbers, Avatar, Despicable Me
TV Shows
Cesar Millan, X Factor, Lie to Me
Favorite Foods
cheese, pasta, bananas, potatoes
Favorite Places
countryside, England
Can't Live Without
animals and plants
Introduce yourself to Mary Jane
My Butterfly Rewards
Most recent activity (up to 500 gifts shown)
---
I've earned Butterfly Credits