"Just want to do my dream...play music!"

Lodi, CA, USA
female, age 24
committed relationship
Speaks: know a bit of japanese, english man!
Joined Aug 16, 2010


Activities: being weird, recording, MUSIC, reading, playing piano, playing guitar, singing, drawing, writing, composing, thinking




WAR IS OVER!
IF YOU WANT IT!
//0_0\\and//-_-\\
JOHN, PAUL, GEORGE & RINGO.
MUSIC, MUSIC, MUSIC.
Imagine Peace.
The National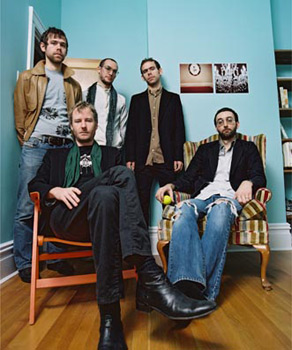 <3
<3
The Two Best Drummers - yesterday & today:
AND
RINGO STARR AND BRYAN DEVENDORF!!!
Joined
Aug 16, 2010
Activist Aspirations
Enthusiastic
Here for
Meeting Friends, Support a Cause
Group Host of
none yet
Groups
60s The Swingin' Sixties!, Hippie Pride
Hometown
Lodi, CA
Homepage
Birthday
Jan 09, 1994
Languages
know a bit of japanese, english man!
About Me
Quiet at first...weirdest (and proudest) person on Earth after that!
Music is my life...
The Beatles are too!
Oh, and I really should have been born in the 40's, so I could be, you know, in my 20s and all in the 60s!! :}
I also love books and art
Introduce yourself to Mieko
Lifestyle
Pets
Buster the dachshund!
Activist Aspirations
Enthusiastic
Political Leaning
Depends
Religions
buddhist
Eating Habits
trying to stay healthy!, Coffee - Now!
Wild Fact About Me
indeed, i claim to have the strangest mind, whether in a good way, bad way, funny way, constructive way blah, blah...
My Philosophy
Love is all you need!
What Gives Me Hope
music, imagining, my idols :)
If I were Mayor, I'd make the world a better place by
begin the steps to giving the world back to the people.
What/who changed my life and why
A Clockwork Orange - in the midst of reading it, but it's the greatest! it's hilarious, thrilling, dark, and the goofy language...right up my alley!
A Hard Day's Night - the Earth stopped after I watched that (and every time after the many times I watched it after the first time:)
Performing "Hey Jude" with rev. when I was 12 - after that, the Beatles entered my life and changed it forever!!!
John Lennon - need i explain?
What Bugs Me
the war in Iraq, obama administration, Any one that would hurt an animal, People who can't be their self, people who don't "listen", liars, unnecessarily cutting people off, people who WON'T use their minds!, People claiming friendship that are not!
Passions
tim burton, john&amp, yoko, the Beatles, goofy-ness, imagination, dreaming, wind, water, music, love, LIFE!!!, family, books, art
Inspirations
my guitar, ocean, water, john lennon, the 60s, music
What Scares Me
oh so much
Favorites
Role Models
tim burton, john lennon, my mum
Quotation
"If one billion people in the world think peace, it'll come."
Interests
said them all pretty much
Books
biography, mystery, made up language, weird books
Music
guess....the beatles!!!!!!!!!, the national and coldplay, Rock and Roll, oldies, Easy listening, Classic Rock
Movies
any with/by tom hanks, amadeus, let it be film, how i won the war, yellow submarine, magical mystery tour, help!, a hard day's night, tom hulce, horror, retro, any with leo dicaprio, any with johnny depp, all tim burton
TV Shows
scooby doo, america's got talent, Spongebob Squarepants, Cold Case, Everybody Loves Raymond, friends, nearly all old shows!
Favorite Foods
a lot but i'm picky, spinach
Favorite Places
Any place with snow!, New York City, seattle, San Francisco, my room, england, california, beach
Can't Live Without
music, friends and family, scallipolli and rappodogo :)
Introduce yourself to Mieko
My Butterfly Rewards
Most recent activity (up to 500 gifts shown)
---
I've earned Butterfly Credits