"It's a Wonderful World."

Cayuse, OR, USA
male
single
Joined Nov 29, 2012





This is my new baby. His name is Bear.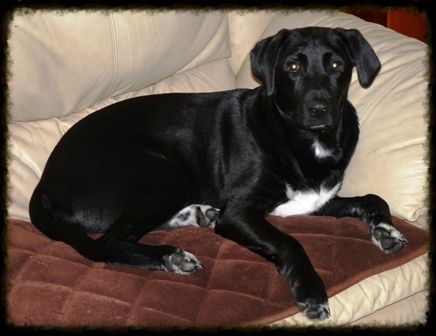 Bear is now 8 months old.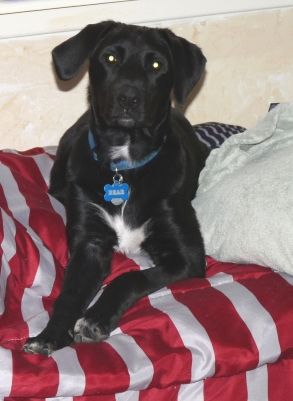 There are dark days in the life of every believer, days of fear, doubt, grief and discouragement. In those days, we should seek our Abba Father, our Heavenly Daddy, Who says to cast our cares on Him, and promises that, even in the midst of our deepest despair, He would never leave us or forsake us! Let your anchor hold tight to those promises and find comfort in Him during your times of anguish and uncertainty.
Dear Father, in the precious name of Jesus Christ, I pray that you would supernaturally touch those affected by all kinds of sickness and disease. I ask that you help every person that is going through trials, wither they are related to finances, marriages or work situations. I Pray that you would wrap your loving arms around them and give them the Peace, Comfort and Wisdom that only you can give. May they sense your presents and know that you are by their side every step of the way. I ask this in Jesus name, Amen.
Do not condemn, and you will not be condemned.
Forgive, and you will be forgiven.
Don't judge people till you've walked a mile in their shoes.
The First commandment is…
"Love the Lord your God with all your heart
and with all your soul and with all your mind
and with all your strength.'
The second is this: 'Love your neighbor as yourself.
There is NO commandment greater than these." ~
Comfort on difficult days,
Smiles when sadness intrudes,
Joined
Nov 29, 2012
Activist Aspirations
undeclared
Here for
Meeting Friends, Support a Cause
Group Host of
Groups
A place for bookworms, CHRISTIANS~SPIRIT FILLED~PENTECOSTAL, CHARISMATIC, Cat Lovers, Daily Scripture, End Times Prophetic, ORANGUTANS: Men of the Forest, Protect our Wild Predators, UNCENSORED
Hometown
Homepage
Birthday
Jan 01
Languages

About Me
I am a Christian and I love the Lord.
I am a good Listener, I communicate well, I am compassionate and understanding of others.
I enjoy meeting new people.
I'm Italian and enjoy Cooking, Fishing, and the Great Outdoors.
I believe that we need to care about each other. If you see someone who needs a hand, help them as much as you can. Some times something as small as a smile can make someone's day.
Introduce yourself to Billy
Lifestyle
Pets
dog
Activist Aspirations
Political Leaning
Moderate
Religions
Christian
Eating Habits
Almost anything... :)
Wild Fact About Me
My Philosophy
May flowers always line your path and sunshine light your day. May songbirds serenade you every step along the way. May a rainbow run beside you in a sky that's always blue. And may happiness fill your heart each day your whole life through.
What Gives Me Hope
Knowing that Jesus lives.
If I were Mayor, I'd make the world a better place by
I would start by feeding the children and animals that go hungry everyday. I would do my best to stop All types of Abuse!!!
What/who changed my life and why
The Bible
What Bugs Me
Anyone who would abuse a ..., Child., Woman, Animal
Passions
making a difference
Inspirations
Kindness, caring and love
What Scares Me
The way our county is heading!
Favorites
Role Models
Jesus Christ!, Paul and Job in the Bible
Quotation
"With God, all things are possible."
Interests
Helping those in need., Wood working, Cooking
Books
The Bible and How to Books
Music
Celtic, Disco, Bluegrass, Christian music, Folk, Native American drums, "golden oldies"
Movies
Return to me, Forrest Gump, Romantic comedies, Dances with Wolves, dirty dancing, The Green Mile, PIRATES OF THE CARIBBEAN, comedy
TV Shows
NY CSI, Law and Order SVU, Big bang theory, Person of Intrest, Arrow
Favorite Foods
Mexican and Italian
Favorite Places
The Shore, Mountains
Can't Live Without
Jesus and The Holy Spirit
Introduce yourself to Billy
My Butterfly Rewards
Most recent activity (up to 500 gifts shown)
---
I've earned Butterfly Credits