"Simplify, simplify, simplify... Henry David Thoreau"

Cedar City, UT, USA
female, age 118
married, 2 children
Speaks: English
Joined Jan 6, 2008






"You have to be lost to find a place that can't be found."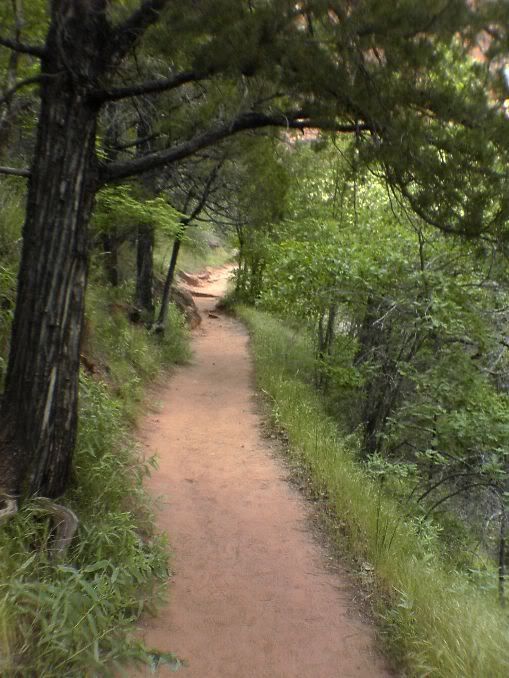 " Once, a few weeks after I came to the woods, for an hour I doubted whether the near neighborhood of man was not essential to a serene and healthy life. To be alone was somewhat unpleasant. But in the midst of a gentle rain, while these thoughts prevailed, I was suddenly sensible of such sweet and beneficent society in Nature, in the very pattering of the drops, and in every sight and
sound around my house, an infinite and unaccountable friendliness all at once, like an atmosphere, sustaining me, as made the fancied
advantages of human neighborhood insignificant, and I have never
thought of them since. Every little pine-needle expanded and swelled with sympathy and befriended me. I was so distinctly made aware of the presence of something kindred to me, that I thought no place could ever be strange to me again."
"As a single footstep will not make a path on the earth, so a single thought will not make a pathway in the mind. To make a deep physical path, we walk again and again. To make a deep mental path, we must think over and over the kind of thoughts we wish to dominate our lives."










"Pathwalker, there is no path.
You must make the path as you walk"



"...To be what I have never been...
a person all alone, walking
with no road, with no mirror."

Joined
Jan 6, 2008
Activist Aspirations
Casual
Here for
Meeting Friends, Support a Cause
Group Host of
none yet
Groups
Earth Day, Greenpeace, NWF - National Wildlife Federation, National Audubon Society
Hometown
Cedar City, Utah
Homepage
Birthday
Jan 04, 1900
Languages
English
About Me
Introduce yourself to Sara
Lifestyle
Pets

Activist Aspirations
Casual
Political Leaning
Very Liberal
Religions
Nature
Eating Habits
Vegetarian Wannabe (I Try!)
Wild Fact About Me
My Philosophy
What Gives Me Hope
If I were Mayor, I'd make the world a better place by
What/who changed my life and why
What Bugs Me

Passions

Inspirations

What Scares Me

Favorites
Role Models
Arne Naess, John Muir, Henry David Thoreau
Quotation
"I only went out for a walk and finally concluded to stay out till sundown, for going out, I found, was really going in." John Muir
Interests
Nature, Reading, Ecology, Sustainable living
Books
Civil Disobedience, Walden, Celestine Prophecy, The Secret Life of Plants
Music

Movies

TV Shows

Favorite Foods

Favorite Places
Beneath a Pine Tree, Streams, Rivers, Mountains
Can't Live Without

Introduce yourself to Sara
My Butterfly Rewards
Most recent activity (up to 500 gifts shown)
---
I've earned Butterfly Credits