"To fulfill my potential, help others, and stay happy!"

Cardiff, United Kingdom
female, age 44
committed relationship
Speaks: german, English, French, Italian
Joined Dec 13, 2001


Causes: Samaritans- http://www.samaritans.org.uk, Mental Health Support, environment, Animal Welfare, Child Soldiers, Children's Welfare, Euthanasia, Gay-Lesbian-Bi-Trans issues, aids, Human Rights, Victims of Incest, Indigenous Peoples Rights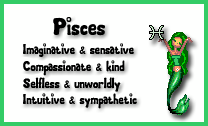 ...EVERYONE SHOULD!
SEE:
http://www.freecycle.org/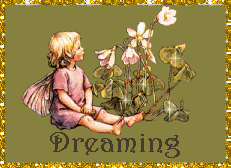 You may say I'm a dreamer but I'm not the only one, I hope some day you will join us & the world can live as one....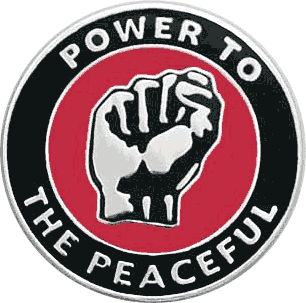 Joined
Dec 13, 2001
Activist Aspirations
Enthusiastic
Here for
Meeting Friends, Job Search, Professional Connections, Support a Cause
Group Host of
none yet
Groups
none yet
Hometown
Cardiff, Wales
Homepage
http://www.samaritans.org.uk
Birthday
March 04, 1974
Languages
german, English, French, Italian
About Me
I'm a lesbian who's very happily attached to a fab woman. Proud owner of a rescued retired ex-racing greyhound called Paco! I'm compassionate, have humanity, care for the environment and all those that share this planet with us, have an interest in counselling and women's studies, music (especially acoustic), and love travelling the world experiencing beautiful places and other cultures.

I'm just looking for like-minded friends - nothing more - so please don't try adding me to your Friends list unless you're after genuine friendship and think we may have things in common. Also, before putting in a request please send me an Intro - it's always nice to hear from someone before getting a Friends request from someone you don't recognise! Thanks :-)

PLEASE NOTE: I'M NOT CURRENTLY ABLE TO ACCESS CARE2 MUCH ANYMORE SO WILL PROBABLY NOT JOIN ANY MORE GROUPS OR ADD ANY MORE FRIENDS UNLESS I ALREADY KNOW YOU!
Introduce yourself to Anna
Lifestyle
Pets
Rescued Retired Ex-racing Greyhound
Activist Aspirations
Enthusiastic
Political Leaning
Liberal
Religions
Wiccan/Pagan/Druid
Eating Habits
Almost Vegetarian
Wild Fact About Me
My Philosophy
I have learned silence from the talkative, tolerance from the intolerant and kindness from the unkind.~Kahlil Gibran
What Gives Me Hope
If I were Mayor, I'd make the world a better place by
Outlaw greyhound racing, offer free counselling services to all, ban hunting, imprison sexual offenders instead of fining them, make recycling compulsory rather than optional, concentrate more funds and efforts on bringing peace to the world rather than fighting wars, and most importantly ENFORCE all these instead of just talking about them!
What/who changed my life and why
My grandmother...the most brave, inspiring, loving, caring, funny, accepting woman ever to have walked this earth. (RIP Nanny, August 2005)
What Bugs Me
Abuse in any way, shape or form, people who don't "listen", intolerance, indifference
Passions
my wonderful girlfriend!, Italy, travelling, my friends, greyhounds, environment, making a difference
Inspirations
my partner in life, my family, friends, the sound of the ocean, the beauty of nature
What Scares Me
War - Cruelty - Greed - Indifference, Losing the ones I love, Ignorance and evil, hate
Favorites
Role Models
my Italian grandmother Giovanna, Eve Ensler, Maya Angelou
Quotation
"And forget not that the earth delights to feel your bare feet and the winds long to play with your hair." ~Kahlil Gibran
Interests
LGBTQ rights, greyhound rescue, Counselling, Volunteering, Community work, Disabilities / Challenged, Entertainment, Environment, Holistic Health, Mind/Body/Spirit, Music, Psychology, Social Work, Travel, Women's Studies
Books
Maya Angelou, Sylvia Fraser, Bret Easton Ellis, Chuck Palahniuk, LGBTQ writing, Women's writing, psychology, poetry
Music
Indigo Girls, female acoustic eg Sarah McLachlan, Lilith Fair, folk, rock
Movies
Brokeback Mountain, Pretty in Pink, 80's classics, South Pacific, Amelie, Breakfast Club, Chocolat, Better Than Chocolate, Run Lola Run
TV Shows
Soaps, documentaries, rubbish like Big Brother, Pop Idol etc! Anything really!
Favorite Foods
chocolate, stuffed vine leaves, cheese, curry, my late grandmother's Italian cooking
Favorite Places
The Amalfi Coast in Italy, Wales, Paris, Vienna
Can't Live Without
sun, My girlfriend, music, friends, chocolate!
Introduce yourself to Anna
My Butterfly Rewards
Most recent activity (up to 500 gifts shown)
---
I've earned Butterfly Credits