(thank you so much for the sweet green stars!)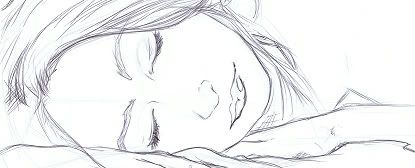 Joined
Mar 6, 2002
Activist Aspirations
Enthusiastic
Here for
Job Search, Professional Connections, Support a Cause
Group Host of
none yet
Groups
Canine Concerns: Stop Puppy Mills / Dog Chaining & Fighting, Clubster, Defenders of Wildlife Action Fund - Electing Pro-Wildlife Leaders, Equal Rights for Women, Human Rights Network, Oceana, Peace & Nonviolence Network, Pets in Need, Protect Yellowstone, Race for the Big Cats, Race for the Rainforest, Re-Wilding Captive Animals!!
Hometown
Lisbon
Homepage
http://half-d3mon.blogspot.com
Birthday
March 01, 1987
Languages
Portuguese-mother language, English
About Me
Introduce yourself to Mia
Lifestyle
Pets
9 hamsters o.o, lots of cute and playful rats, 2 sugar-gliders, 1 dog, 1 Flea ^.^
Activist Aspirations
Enthusiastic
Political Leaning
Religions

Eating Habits
not good! >_<
Wild Fact About Me
My Philosophy
What Gives Me Hope
If I were Mayor, I'd make the world a better place by
What/who changed my life and why
(My grandfather and his death.)
What Bugs Me
my unanswered questions/doubts and fears, intolerance, hypocrisy, cruelty, people who doesn't respect Human Rights, injustice, indifference, arrogance
Passions

Inspirations

What Scares Me
losing the ones I love
Favorites
Role Models
James Dean, Angelina Jolie
Quotation
'When I cut down my angel, I've only started my fall'
Interests
Art/Design
Books
Breakfast at Tifanny's, The Mistress of Spices, Carter Beats the Devil, Hamlet, Frankenstein, Oscar Wilde stories, Edgar Allan Poe, Dragonlance Chronicles, Neverwhere, Favole, The Vampire Lestat, The Book Thief
Music

Movies

TV Shows

Favorite Foods
cheese, Carbonara bacon olives onion Pizza, Kebab, Sushi and Chinese food, pasta with cheese or carbonara, french fries, chocolate
Favorite Places

Can't Live Without
writing, art, friends, books
Introduce yourself to Mia
My Butterfly Rewards
Most recent activity (up to 500 gifts shown)
---
I've earned Butterfly Credits