"This Earth is not just for humans!!!"

Westlake, QL, Australia
female
committed relationship, 2 children
Speaks: English
Joined Feb 23, 2014





This is NOT a photo of me, but a couple who are farmers!!!
In Australia the ABC television network (independent, public), is under attack from the LNP government. This is only due to intelligent minds speaking up about this far right winged government's ideology. It is the first time, and I hope the last, that the government of the day tries to stop free speech in Australia.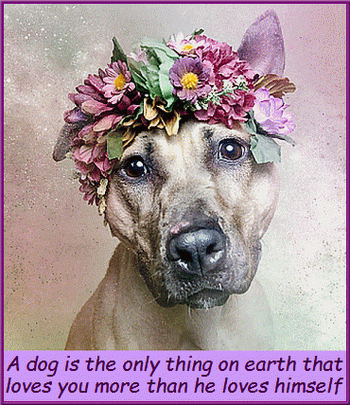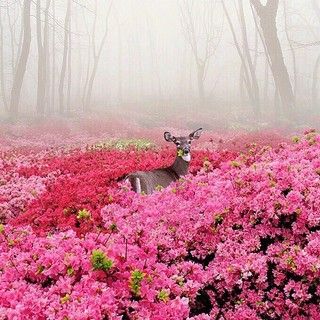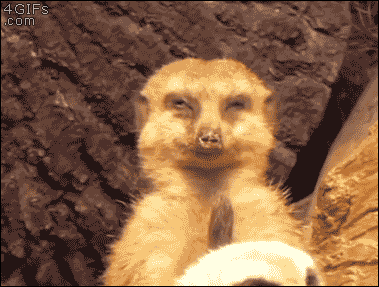 Joined
Feb 23, 2014
Activist Aspirations
Casual
Here for
Meeting Friends, Support a Cause
Group Host of
none yet
Groups
none yet
Hometown
Sydney, NSW
Homepage
Birthday
Oct 17
Languages
English
About Me
Introduce yourself to Rhonda
Lifestyle
Pets
Tenterfield terriors, Lily and Daisy
Activist Aspirations
Casual
Political Leaning
Liberal
Religions
atheist
Eating Habits
Food is joy on a plate
Wild Fact About Me
I'm a women who dislikes shopping! I don't like wearing shoes.
My Philosophy
Never say, never.
What Gives Me Hope
Dedication of Environmental Groups, The good in people, especially Care2 folk!
If I were Mayor, I'd make the world a better place by
What/who changed my life and why
No-one. Change from within is always evolving if you allow yourself to be open to it.
What Bugs Me
Tony Abbott, Damage done by, idiotic politicians, injustice, Religious supremacist (of any religion), fatalism, Excessive Consumerism, Destroying the planet !!!, cruelty
Passions
My dogs, Friends, Family, Animals, environment
Inspirations
Folk standing up to wrongs in government, My inner soul, People doing good, The natural world, My children, My dogs loyalty, Kindness in any form
What Scares Me
Tony Abbott, Fear itself, The moral direction of our society!, Being alone, Abuse of kids and, it's longterm damage, Inaction, War - Cruelty - Greed - Indifference, Religious Extremism, Ignorance and evil, global warming, apathy
Favorites
Role Models
Ricky Gervais, Tara Moss AU, Jon Stewart, Bernie Sanders, Dick Smith AU, Jill Robinson (AnimalsAsia), Bill Maher, Richard Dawkins, unknown hero's who deserve respect, Lawrence M Krauss, Bob Brown, Steve Irwin, Jane Goodall, David Suzuki, Neil deGrasse Tyson
Quotation
'A kind and compassionate act is often its own reward.' William John Bennett
Interests
Politics, being an activist for nature, property styling
Books
Anything by:-, Bill Bryson, Ben Elton, Hugh Mackay, Alain de Botton, Tim Flannery, Thomas Keneally, Dianne Blacklock, Maggie Alderson
Music
Tracy Chapman, Aerosmith, Elton John, Rufus Wainwright, Madonna, Blondie, Barbra Streisand, Rod Stewart, Bette Midler, Joe Cocker, Little Birdy AU, INXS, Annie Lennox, Evanescence, Sara Bareilles, Robbie Williams, Bob Marley, ABBA, Black Eyed Peas, Kelly Clarkson
Movies
The Castle, Captain Phillips, Titanic, Burn After Reading, Shallow Hal, The Omen, Dumb and Dumber, Groundhog Day, Something About Mary, Liar Liar, It's Complicated, Bridget Jones -both, Mamma Mia, Under the Tuscan Sun, Sideways
TV Shows
Masterchef AU, CSI, Law and Order SVU, NCIS, Big Bang Theory, The Graham Norton Show, Would I Lie To You? (UK), Q and A AU, 4 Corners AU, Insiders AU, Public Television, QI (UK), Docos
Favorite Foods
Mexican Food, OZ pasta, OZ coffee, Creme Brulee, Sticky date pudding, Carrot cake, Paella, Modern Oz Fusion Food, Turkish Food, Thai Food, Oz Gourmet Pizzas
Favorite Places
California, Noosa, Sydney, Acopulco, San Blas Islands, Hawaii, Pyrenees France Spain, Cote d Azur, Austria, Venice, Amalfi coast Italy, Yosamite National Park, Switzerland, New Zealand, Fiji, Bali, London, Paris, View from my own backyard
Can't Live Without
Science, Family, Friends, Love, Having purpose, Democracy, learning, dogs, nature, laughter, modern medicine
Introduce yourself to Rhonda
My Butterfly Rewards
Most recent activity (up to 500 gifts shown)
---
I've earned Butterfly Credits