"To be the first in the bathroom in the morning"

Rossington, Doncaster, AA, United Kingdo
female
married, 5 children
Freelance Editor and Writer
Speaks: English, French, German
Joined Jul 1, 2003


Causes: Animal Welfare, Against Factory Farms, Anti-Hunting, global warming, Marine Wildlife, pollution, Affordable Housing, Affordable, Human Rights, Hunger, Land Mines, Open Source, Poverty, Tibet

Activities: Listening to Music, Blogging, Genealogy/Family History, Gardening, Home Improvement, Movie watching, Listening to Music, Painting, Reading, Soccer - Watching, Yoga, Writing




Muzak Wot I'm Listening To
Actually, my offsping use this computer too, so if you see something that seems odd for a woman of my age, it's probably not me, especially Breaking Benjamin, I don't know who or what that is.
Parents of Teens and Above
Visit this group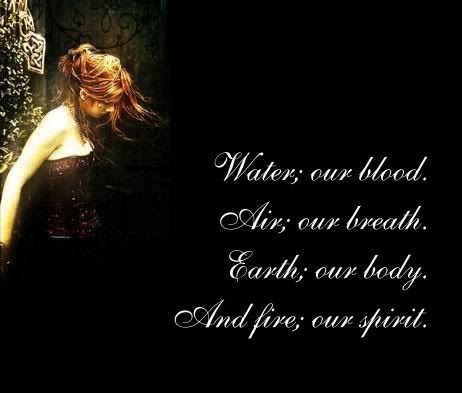 &
View my page on PaganSpace.Net
Important! Please sign the Stonehenge petition
As every visitor to Stonehenge will agree, its surroundings leave much to be desired. Indeed, the site has been described in Parliament as "a national disgrace". This petition aims to fix this as soon as possible and return Stonehenge to its landscape.
Joined
Jul 1, 2003
Activist Aspirations
Casual
Here for
Meeting Friends, Support a Cause, Other
Group Host of
none yet
Groups
40-60 plus-Friends Group, Acoustic Coffee House, Animal and People in Need, Armchair Detectives, Astrology and Divination, Backyard Birds, Being a Wombat, Care2 Feedback and Suggestions, Charmed Life, Defenders of Wildlife Action Fund - Electing Pro-Wildlife Leaders, FRIEND TO FRIEND POSTINGS, GRAPHIX & SIGGIES FOR THE TAKING, Genealogy - Family History, Graphics Galore more »
Hometown
Yorkshire
Homepage
http://rantsopinions.blogspot.com
Birthday
Nov 05
Languages
English, French, German
About Me
Pretty normal, quite boring really.
Introduce yourself to Kate
Lifestyle
Pets
2 cats, Stiltzkin and Diego, 2 dogs Smithy and Barnie
Activist Aspirations
Casual
Political Leaning
Depends
Religions
Wiccan/Pagan/Druid
Eating Habits
meat and potatoes, Coffee - Now!
Wild Fact About Me
Oh, I really couldn't tell you that
My Philosophy
Don't get your knickers in a twist about the small stuff.
What Gives Me Hope
If I were Mayor, I'd make the world a better place by
Move everything forward to 10.30. It's a far more civilised time of day than 8 or 9am. And, I am certain we would all get more done because we wouldn't spend 2 hours trying to wake up, or is that just me ? LOL
What/who changed my life and why
What Bugs Me
Bus drivers, jobsworth bureaucrats, The destruction of rural areas, people who WON'T use their minds!, bullying
Passions
opera, writing, my family, art, books
Inspirations

What Scares Me
"Big Brother", escalators, flying
Favorites
Role Models

Quotation
There are more things in heaven and earth, Horatio,
Than are dreamt of in your philosophy.

William Shakespeare (1564 - 1616), "Hamlet", Act 1 scene 5
Interests
pets, Wildlife, Archaeology, Aromatherapy, Art/Design, Ecology, Gardening/Farming, Herbs, History, Interior Design, Internet, Internet, Movies, Music, Mythology / Folklore, Psychology, Spirituality/Philosophy
Books
Anything about history, The moons a balloon~David Niven, Alexander Dumas, Moll Flanders, Dan Simmons, Clive Barker, Anything by Terry Pratchett, To Kill a Mockingbird
Music
all kinds, Heavy Metal, opera, classical, Classic Rock, Thin Lizzy, Foo Fighters, A Perfect Circle, Red Hot Chili Peppers, Led Zeppelin, Muse
Movies
Fight Club, Some like it Hot, Gone with the Wind, butterfly effect, Breakfast Club, Donnie Darko, horror, Casablanca, Independence Day, Pulp Fiction
TV Shows
history channel, The Simpsons, Frasier, My Family, The Mighty Boosh
Favorite Foods
Egg and Chips
Favorite Places
Oxford, Cologne, Birmingham UK
Can't Live Without

Introduce yourself to Kate
My Butterfly Rewards
Most recent activity (up to 500 gifts shown)
---
I've earned Butterfly Credits