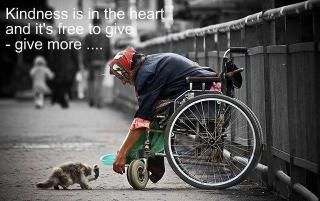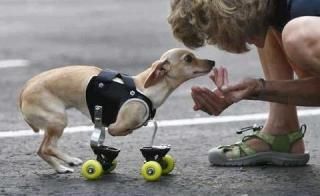 From 1970, when i'm born, I always loved animals.
But I didn't be conscientious of how much they suffered everywhere
in the world.
In 2008 when I subscribed to myspace and care2, I met great people,
who now are my friends. Thanking to them, I changed my life style for the earth,
the people and the animals, they opened my eyes.
It's my turn to spread the reality of the world, and wake up people.
I'm not a great animal advocate, but everyday I'm trying to do my best to help the Animals,
speaking for them.
I'm not proud of the first part of my life, so I hope to live until 76 yo,
then I could say that I did better than bad.


My Facebook page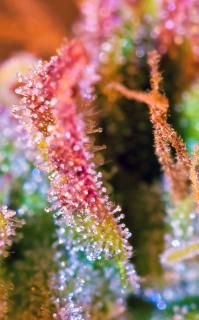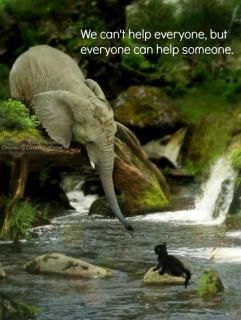 "If only we can overcome cruelty, to human and animal,
with love and compassion we shall stand
at the threshold of a new era in human moral
and spiritual evolution - and realize, at last,
our most unique quality: humanity."
~ Jane Goodall





Tous ensemble, main dans la main, faisons tout nôtre possible pour que les injustices laissent place à la liberté à laquelle chaque être vivant de cette planète a droit..






Ce que les animaux sont magnifiques lorsqu'ils sont libres de vivre en paix..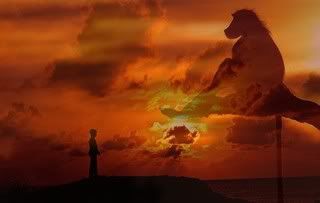 For decades in Romania street dogs have been killed in vain attempts to control their population, using barbaric methods as the most usual way of killing the animals.
The animals keep repopulating regardless of the killing. When dogs are killed in an area, others move into the area and repopulate it.
So the vicious cycle of killing animals does not work.
Only Catch Neuter and Return has been proven to decrease the unwanted street dog population.
When 80% of the dogs are sterilized, there is a 0% population growth.
Sterilization (spay/neuter) is a win-win.
It humanely decreases the unwanted street dog population, eventually eliminating it altogether.





**********************


Must see documentaries




EARTHLINGS is a powerful and informative documentary about society's tragic and unforgivable use of nonhuman animals, narrated by Joaquin Phoenix with soundtrack by Moby.
Directed by Shaun Monson, this multi-award winning film by Nation Earth is a must-see for anyone who cares about nonhuman animals or wishes to make the world a better place.

EARTHLINGS (TERRIENS) est un documentaire au sujet de la dépendance absolue de l'humanité à l'égard des animaux (pour les animaux de compagnie, la nourriture, l'habillement, le divertissement, et la recherche scientifique) mais illustre également notre mépris total pour ces prétendus " fournisseurs non-humains. "
UN FILM A VOIR ABSOLUMENT..

Earthlings - Full length documentary (multi-subtitles)

Youtube link



http://www.earthlings.com/






The documentary Meat the Truth is the first major project undertaken by the Nicolaas G. Pierson Foundation.
Meat the Truth is a high - profile documentary, presented by Marianne Thieme (leader of the Dutch Party for the Animals), which forms an addendum to earlier films that have been made about climate change.

Although such films have convincingly succeeded in drawing public attention to the issue of global warming, they have repeatedly ignored one of the most important causes of climate change, namely: intensive livestock production.
Meat the Truth has drawn attention to this by demonstrating that livestock farming generates more greenhouse gas emissions worldwide than all cars, lorries, trains, boats and planes added together.

Meat the Truth - Full film

Youtube link

(Deutsche untertitel, English subtitles, Hrvatski potnapisi, Slovenski podnapisi)


http://www.MeatTheTruth.com or
http://www.GlobeTransformer.org




~~GREEN The TRailer~~



GREEN is a visually stunning documentary (48 minutes) which tells the moving story about the corporate conversion of rainforests in Indonesia for palm oil, tropical wood and paper through the eyes of one of the palm oil industry's victims – a dying orangutan. The film tells a complex narrative without words: the Indonesian rainforest is being decimated at an alarming rate, fueled by consumer demand for cheap vegetable oil and biofuel.

Watch the movie ( 48 min) at : GREEN The Film




The state of our oceans and seas is the main focus in "Sea the Truth". Leading scientists such as Daniel Pauly suggest that if we continue to catch and eat fish at the current rate, the oceans and seas will be empty within 40 years. The hunt for fish is an economic monster on the run: large bottom trawlers are scraping the bottoms of the seas empty, taking with them all living things with destructive force. The massive amount of bycatch is thrown back into the sea, maimed or dead.

Under the guidance of Dutch MP Marianne Thieme, two young marine biologists Marianne van Mierlo and Barbara van Genne, are searching worldwide for scientific information about the condition of our biggest ecosystems, which cover more than two thirds of our planet. Underwater photographer Dos Winkel shows them the beauty of marine life and the enormous threats to which it is exposed. For the documentary the producers filmed in Newfoundland, on Bonaire, on the North Sea, the Azores and at various locations in the Netherlands. Authorities offer the solution of sustainable fisheries projects while leading scientists say that every fish that is taken now, is one too many. This documentary shows that, unfortunately, there is no such thing as "sustainable fishing".

Youtube link



"Sea the Truth" premiered on May 19th in Amsterdam, The Netherlands.

The official Sea the Truth DVD is available now!
Order here

(English language)
Sea The Truth pt.1

Sea The Truth pt.2

Sea The Truth pt.3

Sea The Truth pt.4

Sea The Truth pt.5

Sea The Truth pt.6

Sea The Truth pt.7

http://www.seathetruth.nl/en/





How Many People Can Live on Planet Earth ?

Human Beings on Earth now


"In a Horizon special, naturalist Sir David Attenborough investigates whether the world is heading for a population crisis.
In his lengthy career, Sir David has watched the human population more than double from 2.5 billion in 1950 to nearly seven billion. He reflects on the profound effects of this rapid growth, both on humans and the environment.

While much of the projected growth in human population is likely to come from the developing world, it is the lifestyle enjoyed by many in the West that has the most impact on the planet. Some experts claim that in the UK consumers use as much as two and a half times their fair share of Earth's resources.

Sir David examines whether it is the duty of individuals to commit not only to smaller families, but to change the way they live for the sake of humanity and planet Earth."

Click here to watch "How Many People Can Live on Planet Earth ?" movie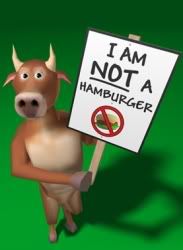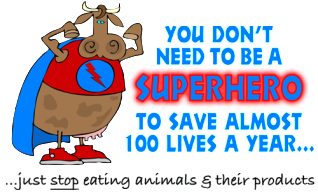 The Animals' lives are so short, and they love and watch out for us.

We need to make their time on earth special and give them the compassionate treatment they deserve.

Doris Day

Animal Rights videos




Millions homeless animals entering animal shelters every year.
About half of these animals are adopted, and tragically, the other half are euthanized.
There are so many animals in Shelters who are waiting for a family
Give a chance to them ! Adopt!
Don't shop..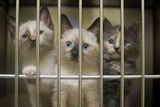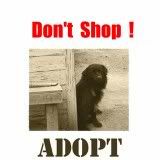 FREE DAILY CLICKS TO DONATE

CLICS JOURNALIERS GRATUITS POUR LA PLANETE

ET TOUS SES HABITANTS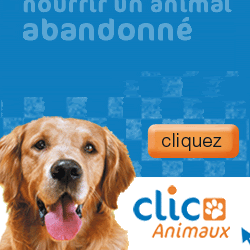 Click for rescued animals in South Africa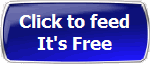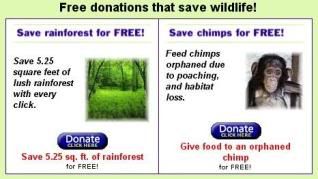 SOS SAve our species



The ocean makes life on Earth possible, and it needs our help. Most people don't realize the long list of benefits the ocean provides us, nor how much we are connected and dependent on it. Just to name a few things; the ocean produces 70 to 80% of the oxygen we breath, generates $21 trillion in ecosystem services each year, and provides the main source of protein for 1/4 of the world's population. And these are just a few of the amazing functions it offers this planet's 6+billion people. In the past 50 years the health of the ocean has declined dramatically due to the major 5. That's right, the major 5, There are five serious threats that are causing this havoc; over fishing, pollution, invasive species, habitat destruction, and climate change. Actions must be taken to address these problems in order for the ocean to recover and become healthy once again.




In captivity, behind the smile there is only suffering.




Dolphin hunt in Taiji, Japan

Most of the dolphins corralled into the cove during the hunts are killed and processed for meat, but some specimens are sold live to aquariums.
Japan allows the killing of about 20,000 dolphins a year and claims the hunts are an important part of the nation's culture and tradition.




Sharks are considered to be an apex predator, meaning that as a species they are on the top of the marine food chain. There is however an even more deadly predator, OURSELVES! Sharks are a key bio- indicator of the health status of our marine eco-system, and are part of the delicate and tenuous balance that exists.

It is predicted that if over exploitation, coupled with lack of shark conservation continues at current levels it is widely believed that many species will become extinct by year 2028. However this is disputed by a few, as there never really has been an actual record of the number of sharks in the first place.


"I Pledge Not to Eat Shark Fin Soup" - Campaign Video - English from Shark Savers on Vimeo.

This groundbreaking NRDC documentary explores the startling phenomenon of ocean acidification, which may soon challenge marine life on a scale not seen for tens of millions of years.