"Saving the Voiceless!"

Pottsville, PA, USA
female, age 36
committed relationship, 2 children
Speaks: some french, english
Joined Dec 28, 2011


Causes: respect for all, Violence against Children, Children's Welfare, pro-life, Breast Cancer Awareness, environment, Human Rights, Anti-Child Labour, rights for the elderly, Preservation of the Oceans and Inhabitan, Endangered Species, Adoption/Foster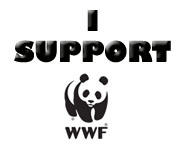 I may be off here for a while do to personal family reasons I know my friends will understand.

I have met some of the best people right here on care2 and I am grateful to have you as a friend:) oxo


I am on here more than facebook. facebook allows animal abuse and blocks activists.

I started a cleaning job.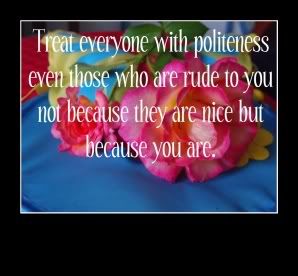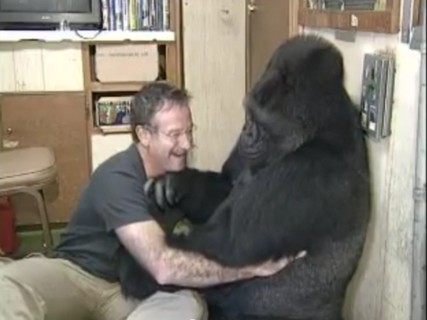 Joined
Dec 28, 2011
Activist Aspirations
Enthusiastic
Here for
Meeting Friends, Job Search, Support a Cause
Group Host of
Groups
A New Economics, A WORLD FREE OF TERRORISM, Alley Cat Rescue, Alternative Transportation, Animal House, Animal Legal Defense Fund, Care for Chinese Animals, Click 4 A Change, Click free to donate and Petitions, Click to Give Free food, Coffee & Tea House, Daily Scripture, Defenders of Wildlife Action Fund - Electing Pro-Wildlife Leaders, Defenders of the Voiceless more »
Hometown
Pottsville
Homepage
http://twitter.com/bunny7831
Birthday
Aug 21, 1978
Languages
some french, english
About Me
Caring and Compassionate
Introduce yourself to Dawn
Lifestyle
Pets
2 Guinea pigs Pat and Cupcake, 1 Cat Cookie, Others have passed though our lives
Activist Aspirations
Enthusiastic
Political Leaning
Depends
Religions
coexist, Christian - Presbyterian
Eating Habits
local, organic, Try and Eat Healthy, vegan
Wild Fact About Me
I'd rather spend time and talk with animals than most people.
My Philosophy
Get what you give. What goes around comes around.
What Gives Me Hope
Good people. Animals
If I were Mayor, I'd make the world a better place by
Stiffer laws for animal abuse! Make Child Adoption more affordable for decent people who want to adopt a homeless child.
What/who changed my life and why
When I learned what farm animals go through and I became vegan!
What Bugs Me
People who see but prefer to be blind, unfriendly people, Destroying the planet !!!, abusive people, discrimination of any kind, cruelty, injustice, intolerance, ignorance, Evil people, arrogance, Any one that would hurt an animal, Any one that would hurt
Passions
charity, children and animals, Children's Welfare, god, peace, trees, my friends, my family, love, art, books, traveling, environment, animals
Inspirations
positive songs, good people, happiness, beautiful stories, nature, love, kittens purring, Kindness in any form, animals
What Scares Me
abusers, War - Cruelty - Greed - Indifference, Losing the ones I love, Is how cruel the people of the world are, hate, global warming, Disrespect for others, cruel people
Favorites
Role Models
Paul Mcartney, John Lennon, Jane Goodall, god, The Real Jesus Christ
Quotation
It often happens that a man is more humanley related to a cat or dog than to any human being. ~Henry David Thoreau~
Interests
journal keeping, history, jewlery, home decorating, My pets., plants, clothing, computers, children, cleaning and gardening, PLAYING CARDS, playing with my animals, writing, antiques, recycling, environment, Art/Design, Spirituality/Philosophy, Travel/Adventure, wildlife, p
Books
finding forever, spirituality, Anything to do with animals and nature, Almost anything worth reading
Music
tom petty, Stevie Nicks, billy joel, Sir Elton John, enya, queen, the beatles, Soft Rock/Pop, some current rock
Movies
tex, Pretty Woman, Wizard of Oz, Stephen King, Johnny Depp, dark shadows, anything about animals, all romantic comedies and spiritual film
TV Shows
Ellen Degeneres, Law and Order, General Hospital, house, seinfeld, forensic files, Cold Case, bones, dark shadows, Golden Girls, Dr. Phil, Anderson Cooper, mysteries, pit boss, pitbulls and paroles, comedies, animal rescue
Favorite Foods
tomatoes, veggie burgers, veggie hot dogs, vegan chinese, tea, vegan pizza, rice, hummus, peanut butter, vegan thai, apples, coffee, french fries, fruit, pasta, mexican, veggies, spaghetti, strawberries, salad, potatoes, chocolate
Favorite Places
church, parks and picnics, the ocean, nature, different desserts, forests, rainforests - Amazon, woods, the mountains
Can't Live Without
peace, Yahweh and Yahshua, Jehovah God and Jesus Christ, pets and friends, sunshine, nature, love, animals, friends and family
Introduce yourself to Dawn
My Butterfly Rewards
Most recent activity (up to 500 gifts shown)
---
I've earned Butterfly Credits