"Heal, Grow, and Reflect With Postitive Energy"

Kennedale, TX, USA
female
single
Speaks: English, lil German, a lil Spanish
Joined Apr 24, 2007


Activities: Promote Cause Awareness, Reading, Photography, Travel-Adventure, Cooking, Gardening, Healing, Music Projects, Writing Music, Signing Petitions, Watching Movies, Meditation/Spirituality, Clothing Design Company




The Butterfly......
A man found a cocoon of a butterfly. One day a small opening appeared, he sat and watched the butterfly for several hours as it struggled to force its body through that little hole. Then it seemed to stop making any progress. It appeared as if it had gotten as far as it could and it could go no farther. Then the man decided to help the butterfly, so he took a pair of scissors and snipped off the remaining bit of the cocoon. The butterfly then emerged easily. But it had a swollen body (or head) and small, shriveled wings. The man continued to watch the butterfly because he expected that at any moment the wings would enlarge and expand to be able to support the body, which would contract in time. Neither happened! In fact, the butterfly spent the rest of its life crawling around with a swollen body and shriveled wings. It never was able to fly. What the man in his kindness and haste did not understand was that the restricting cocoon and the struggle required for the butterfly to get through the tiny opening were God's way of forcing fluid from the body of the butterfly into its wings so that it would be ready for flight once it achieved it's freedom from the cocoon. Sometimes struggles are exactly what we need in our life. If God allowed us to go through our life without any obstacles, it would cripple us. We would not be as strong as what we could have been. And we could never fly.




Lil Reds Sidetrack
Click on the link Lil Reds Sidetrack above to visit the shop. Discounts and sales all year long. Help us help others!

We Have Special Discounts and sales all year long. Check us out and help us help others by making a purchase. Thank you all! Love & Light, Lil Red
If you have a myspace profile add my New official Lil Red's Sidetrack to your friends...
http://www.myspace.com/lilredssidetrack
Also send me a message with Care2 in the subject.
Thanks! Look forward to seeing you there.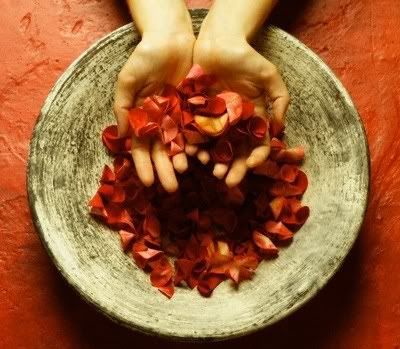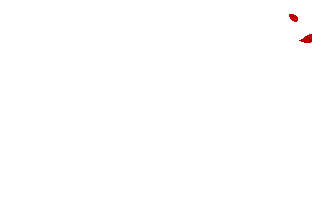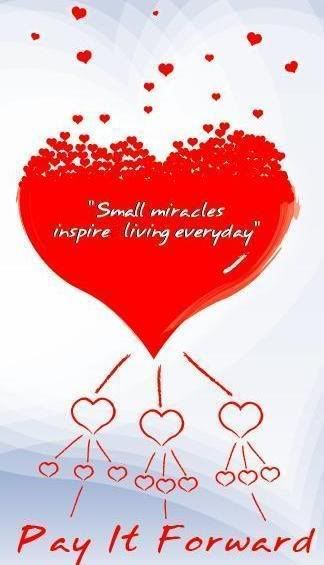 Save The World - One Click At A Time!

On each of these webistes, you can click a button to support the cause -- each click creates funding, and costs you nothing! So click on each banner below. Bookmark these sites, and click once a day! Be sure to go to your Click to Donate every day. You get a butterfly if you click ten a day. lol. It does not take that much effort or time... What are you waiting for click to donate... For Free!

Joined
Apr 24, 2007
Activist Aspirations
Rabid
Here for
Meeting Friends, Professional Connections, Support a Cause, Other
Group Host of
none yet
Groups
ANIMCORD: Would you like to save abandoned animals?, Archaeology: Study of the Past, Astronomy Science, Care2Guru, Classic Literature and Poetry, Complete Guide to Backyard Gardening, Complete Natural Living, Equal Rights for Women, Herbs of the World, Marine Biology: Life in the Ocean, Nature and Wildlife, Nature's Herbal Healing, Prepare to Unlock Reality (UR), Rediscover Amazing HOMEOPATHY more »
Hometown
Our Mother Earth,Clearfield, PA and Fort worth, TX
Homepage
http://www.myspace.com/lilredssidetrack
Birthday
March 05
Languages
English, lil German, a lil Spanish
About Me
Selfless Spirit Focused inner journey Weighted feelings Burdens, joys of others Then self highly evolved intution Associated loves, dreams, and secrets With ambition and comfort in illusory world Go with it (flow) Go with it (flow) go flow Fluid, easy going Don't make waves Two fish not one Speak to duality Speak to duality Selfless spirit Alternating reality Non-reality dream state Consciousness Unconsciousness In and out breathes (aaahhhhhhhh) Intuitive spiritual natures Hard to pin Chameleons of the zodiac Happy to be called hazy Certain sense safety In self-proclaimed Netherworld Not gone for long Not gone for long Others needs primary goal Keeps us swimming Watch out! (aaahhhhhhh) For catch and release Self sacrifice takes its toll Flip side natures oft timid (pisceans) Selfless spirits meet your selfish trolls Go with it (flow) Go with it (flow) Go flow Fluid easy going Don't make waves Two fish not one Speak to duality Speak to duality selfless spirit
Introduce yourself to LilRed
Lifestyle
Pets
cat
Activist Aspirations
Rabid
Political Leaning
Depends
Religions

Eating Habits
coffee in moderation, tea, garlic, chocolate, organic as much as possible!
Wild Fact About Me
I have never been married. lol.
My Philosophy
What Gives Me Hope
Positive People
If I were Mayor, I'd make the world a better place by
Would Require everyone to be a part of the care2 Network .... lol.
What/who changed my life and why
My Mother, My father, All of my grandparents, Nina Simone, Pay it Forward,The Celestine Prophecy, The Seat of the Soul, The Tenth Insight
What Bugs Me

Passions
Traveling, Nature, music, love, spirituality, animals, Making a difference, Life
Inspirations
my grandmother, music, healers, the sound of the ocean, the beauty of nature, ocean, good people
What Scares Me
The moral direction of our society!, Extinction of Wildlife and Nature, War and terrorism, Walmart Parking Lots, Losing the ones I love, Ignorance and evil
Favorites
Role Models
Grandmother, Rachel Carson, Nina Simone, my friends, Jane Goodall, Albert Einstein
Quotation
"Chameleons of the zodiac, Happy to be called hazy, certain sense safety, not gone for long, not gone for long, go with it flow, go with it flow, go flow."
Interests
herbs, photography, meditation, aromatherapy, Travel/Adventure, history, Holistic Health, Gardening/Farming, archaeology, Antiques/collectibles, Art/Design, environment, wildlife, Mind/Body/Spirit, music, Spirituality/Philosophy
Books
Natural Health Books, Mutant Message Down Under, The Seat of the Soul, The Tenth Insight, The Celestine Phrophecy, Self improvement
Music
Mazzy Star, Thelonius Monk, Miles Davis, MMW, Loreena Mckennitt, Herbie Hancock, Cheikh Lo, Tori Amos, Edie Brickell and New Bohemians, Spoonfed Tribe, Peach Truck Republic, Kraftwerk, Sade', Pink Floyd, Celia Cruz, Blind Melon, Johnny Cash, CCR, The Steve Miller Band
Movies
Sweet November, The Princess Bride, The Notebook, Fried Green Tomatoes, The Green Mile, PIRATES OF THE CARIBBEAN, Lord of the Rings Trilogy, Walk in the Clouds, Walk to remember, Walk with the Lions, Micheal, Powder, The Celestine Prophecy, The Boondock Saints, Pay it
TV Shows
Anderson Cooper 360, Glenn Beck, Animal Planet, Dharma and Greg, History Channel, Discovery Channel
Favorite Foods
italian, japanese, mexican, indian, greek, chocolate, Organic Foods
Favorite Places
Pennsylvania in the Fall, Virginia, Country, Ocean, Tybee Island Georgia, Cumberland Falls near Corbin Kentucky, Green Earth and Blue Sea
Can't Live Without
hope, Sade, nina simone, books, coffee, food, freedom, my labtop...lol, water, sleep, sex, nature, sunshine, music, laughter
Introduce yourself to LilRed
My Butterfly Rewards
Most recent activity (up to 500 gifts shown)
---
I've earned Butterfly Credits