"Show Love, Care and Respect for God's Creation......Be kind !!!!!"

Lancashire. England, NW, United Kingdom
female
married
Speaks: English
Joined Aug 9, 2006


Causes: Rights for all animals, Christian faith/Values, Nonviolence, Oxfam, K.A.P.S., W.S.P.A, I.FA.W, Violence against Children, Animal Welfare, Against Factory Farms, Anti-Hunting, Zoo Reform, Human Rights, Hunger, homelessness, Pro-Life




GREETINGS. Peace to All and Welcome to my page.

I'm not here very often these days, you can find me on Facebook here:



We must never permit the voice within us to be silenced. It is man's sympathy with all creatures that first makes him truly a man." Albert Schweitzer ~




PLEASE SIGN THESE URGENT PETITIONS:

Save the Goats of Khokana
Stop Killing Our Animals-Find Another Way

STOP THE BURNING OF LIVE BULLS-END SADISTIC FIESTAS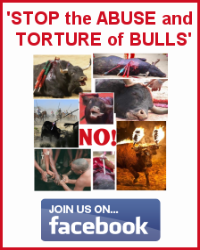 Who will speak for those who cannot speak for themselves? " ~Proverbs 31:8

The APAM Shelter in Romania rescues abandoned dogs and cats, saving them from certain death on the streets. Please visit their website to help. ~Thank You~





Now what is it moves our very heart and sickens us so much as cruelty shown to poor brutes? I suppose this: first, that they have done us no harm; next, that they have no power whatever of resistance; it is the cowardice and tyranny of which they are the victims which make their sufferings so especially touching… there is something so very dreadful, so satanic, in tormenting those who have never harmed us and who cannot defend themselves; who are utterly in our power." ~ ( John Henry Newman )~ 1801-1890




"We should be able to refuse to live if the price of living be the torture of sentient beings "~ ( Mahatma Gandi) ~ 1869-1948
On Nov. 24-25 2009 in Nepal, some 250,000 animals were abused, mutilated and beheaded in what may be the world's largest religious slaughter.




Sign Petitions-Stop the Gadhimai Massacre of 2014
Stop the Animal Sacrifice in Nepal



VISIT "SPOTLIGHT ON CHINA"-A PROJECT BY NATUREWATCH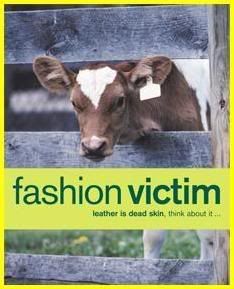 Joined
Aug 9, 2006
Activist Aspirations
Enthusiastic
Here for
Meeting Friends, Support a Cause
Group Host of
none yet
Groups
ANIMCORD: Would you like to save abandoned animals?, ANTI-FUR SOCIETY, Activists Against Factory Farming, Care for Chinese Animals, Care2 Feedback and Suggestions, Click to Give Free food, Little Seniors Last Hope Rescue, Petitions & News Place, Prayers for Pets, Romania, the land of Dracula?, STOP Gadhimai animal culling, 2014 ; Let us join hands., Salvation By Grace, Slavery Today, Tell Turkey to care for its stray animals more »
Hometown
Lancashire, England
Homepage
http://www.facebook.com/Anneveggie
Birthday
Oct 30
Languages
English
About Me
I like to think that i am quiet and friendly. I care greatly for my family, my friends and my pets. I have always loved all animals and have always fought for animal rights. I currently do voluntary work for my local cats protection branch. Thats about it realy. I'm a fairly simple, home loving person!
Introduce yourself to Anne
Lifestyle
Pets
1 Dog, 2 Cats
Activist Aspirations
Enthusiastic
Political Leaning
Indifferent
Religions
Christian
Eating Habits
Aspiring Vegan (Always Trying!), STRICT VEGETARIAN
Wild Fact About Me
My Philosophy
What Gives Me Hope
The wonderful friends I have made here on Care2 that do so much for the cause of animal rights. Together with them we can win this war!!!
If I were Mayor, I'd make the world a better place by
Put an end to Bullfights and all cruel Fiestas that torture and abuse bulls and other animals.
What/who changed my life and why
The event that changed my life was the death of my mother in 1992. I realised that my life would never be the same again, that I had lost not only my mum but my best friend too. A part of me disappeared then for ever. I had to start again....

Never forget to tell the people that matter to you the most, just how much they mean to you, because you never know, tomorrow may be too late.....
What Bugs Me
Cruelty to Bulls, Bullfighting, People claiming friendship that are not!, hypocrisy, Friends who are not loyal, liars, Any one that would hurt an animal, Those who hurt others weaker than them, Evil people, indifferance, abusive people, cruelty
Passions
my husband, my friends, god, peace, love, my cats, animals
Inspirations
god, My mother, peace, love, My best friend, Love songs, the sound of the ocean, animals
What Scares Me
Losing the ones I love, being alone, War - Cruelty - Greed - Indifference, cruel people, Is how cruel the people of the world are
Favorites
Role Models
Mother and father, Jesus Christ
Quotation
"If you pick up a starving dog and make him prosperous, he will not bite you. This is the principal difference between a dog and a man!"- Mark Twain.
Interests
Gym, computers, entertainment, Body/Personal Care, pets, Wildlife, Fitness, Vegetarian / Vegan, Music, Diet
Books
Wuthering Heights, Jane Eyre, animal farm, watership Down
Music
Abba, G4, Josh Groban, Michael Ball, Westlife, Musical Theatre, Music from Musicals, enya
Movies
Pretty Women, Meet Joe Black, Ghost and The Bodyguard
TV Shows

Favorite Foods
Soya, Vegan food, Vegetarian food, Indian, italian
Favorite Places
Carbis Bay in Cornwall, St Ives in Cornwall, woods, lakes, beach, the ocean
Can't Live Without
family and friends, music, my animals, god
Introduce yourself to Anne
My Butterfly Rewards
Most recent activity (up to 500 gifts shown)
---
I've earned Butterfly Credits