"To End The Needless Suffering Of All Sentient Beings"

Paris, TX, USA
female, age 47
single, 2 children
Joined Jan 23, 2009


Causes: End of specieism, The growth of morals, Human welfare, Improving the Human condition, Cruelty Free World, Veganism, Peace and Nonviolence, Animal Rights, No Kill Advocacy, The end of circuses and zoo's, environment, Endangered Species, against factory farms, anti-hunt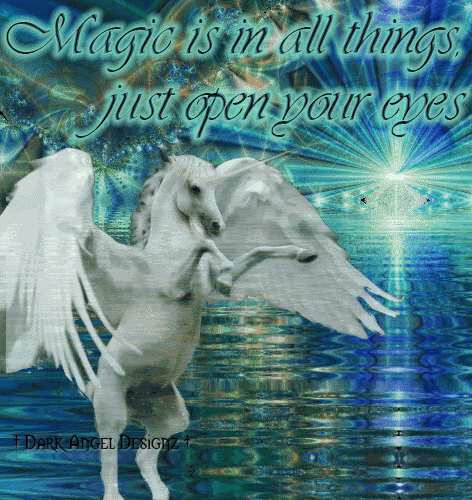 Comments - Graphics - Layouts - Photobucket

"Until we have the courage to recognize cruelty for what it is-whether its victim is human or animal-we cannot expect things to be much better in this world...We cannot have peace among men whose hearts delight in killing any living creature."
Rachel Carson
~Magickal Graphics~
"Life is as dear to a mute creature as it is to man. Just as one wants happiness and fears pain, just as one wants to live and not die, so do other creatures."

The Dalai Lama
~Magickal Graphics~
"If a man aspires towards a righteous life, his first act of abstinence is from injury to animals."

Albert Einstein
~Magickal Graphics~
"Spiritual progress does demand at some stage that we should cease to kill our fellow creatures for the satisfaction of our bodily wants."

Mohandas Gandhi
"While so much ill-treatment of animals goes on…while so much brutality prevails in our slaughterhouses...we all bear guilt."
Albert Schweitzer
~Magickal Graphics~
"To abstain from the flesh of animals is to foster and to encourage innocence."
Seneca
~Magickal Graphics~
"If the use of animal food be, in consequence, subversive to the peace of human society, how unwarrantable is the injustice and the barbarity which is exercised toward these miserable victims. They are called into existence by human artifice that they may drag out a short and miserable existence of slavery and disease, that their bodies may be mutilated, their social feelings outraged. It were much better that a sentient being should never have existed, than that it should have existed only to endure unmitigated misery."

Percy Bysshe Shelley
"If he be really and seriously seeking to live a good life, the first thing from which he will abstain will always be the use of animal food, because ...its use is simply immoral, as it involves the performance of an act which is contrary to the moral feeling."

Leo Tolsto
~Magickal Graphics~
While we ourselves are the living graves of murdered beasts, how can we expect any ideal conditions on this earth?

George Bernard Shaw
Truely man is the king of beasts, for his brutality exceeds theirs. We live by the death of others: we are burial places! I have from an early age abjured the use of meat, and the time will come when men such as I will look on the murder of animals as they now look on the murder of men.

Leonardo da Vinci
I have no doubt that it is a part of the destiny of the human race, in its gradual improvement, to leave off eating animals, as surely as the savage tribes have left off eating each other....

Henry David Thoreau, Walden, 1854
Nothing will benefit human health and increase chances for survival of life on Earth as much as the evolution to a vegetarian diet.

Albert Einstein
"It is all very well to say that individuals must wrestle with their consciences—but only if their consciences are awake and informed. Industrial society, alas, hides animals' suffering. Few people would themselves keep a hen in a shoebox for her egg-laying life; but practically everyone will eat smartly packaged, 'farm fresh' eggs from battery hens…milk drinkers do not see the calves torn from their mothers."

The Economist, "What Humans Owe to Animals," 8/19/95


"There's a schizoid quality to our relationship with animals, in which sentiment and brutality exist side by side. Half the dogs in America will receive Christmas presents this year, yet few of us pause to consider the miserable life of the pig—an animal easily as intelligent as a dog—that becomes the Christmas ham."

The New York Times Magazine, "An Animal's Place"
by Michael Pollan,
~Magickal Graphics~
"If you keep clearing tracks all over the world just to keep growing animals for food then the bears, the tigers, the panthers won't stand a chance - every time you eat a piece of beef or pork or poultry, you are actually eating a wild animal along with it. So you can't possibly say 'oh I'm a meat eater and I'm going to campaign for the bears'. Or ' I'm a meat eater and I'm going to campaign for the cockatoos or the emus or the kangaroos'. You can't save a damn thing as long as you eat meat. You have to be a vegetarian. .... How can you respect one animal and eat another ?'

Animals Today magazine, vol 12, No.1, 2004
The fundamental vegan ethic is actually quite ancient : under the name 'ahimsa' (non-violence) it is a cornerstone of the Jain religion which was founded in India thousands of years ago. Actually, ahimsa is a much broader concept that veganism as it can be defined as non-violence in thoughts, words & deeds, in all aspects of life.
Jainism as it exists today has developed from the teachings of Lord Mahavira, a historically verified person who lived in India at the same time as Lord Buddha - around 500 BC. Mahavira is said to be the 24th jain sage, the earlier ones reaching back to perhaps 8,000 years ago. Over this immense period of time the jains have developed a wonderfully intricate & complete system of compassionate living. Jainism is little known in the western world. The principal of non-violence is perhaps best know in the west through the life of Mahatma Gandhi.
As with hinduism & buddhism, jains believe in re-incarnation : the cycle of birth, death & re-birth, the purpose of which is the gradual perfection of the soul to the point where it can be released from the cycle to a higher state of immersion with the infinite. In contrast to the major popular religions the path to this release is by deeds rather than belief. Deeds attract karmic matter which attaches to the soul - good karmic matter derives from right conduct; bad karmic matter from bad / incorrect conduct. If one lives a life of dishonesty, disrespect, anger, violence, etc., no amount of repentance at the end of that life will erase the accumulation of bad karmic matter. For the accumulation to be removed requires further life times devoted to peaceful, ethical behaviour.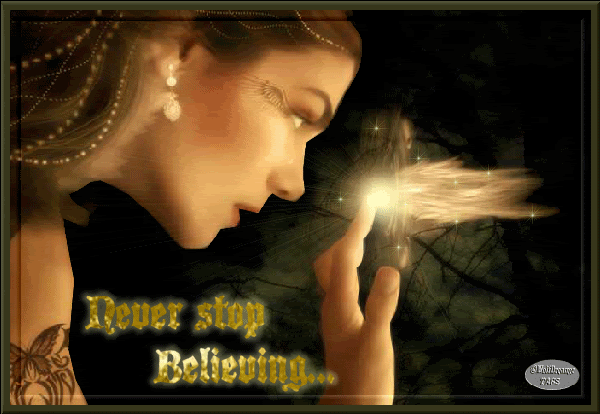 Comments - Graphics - Layouts - Photobucket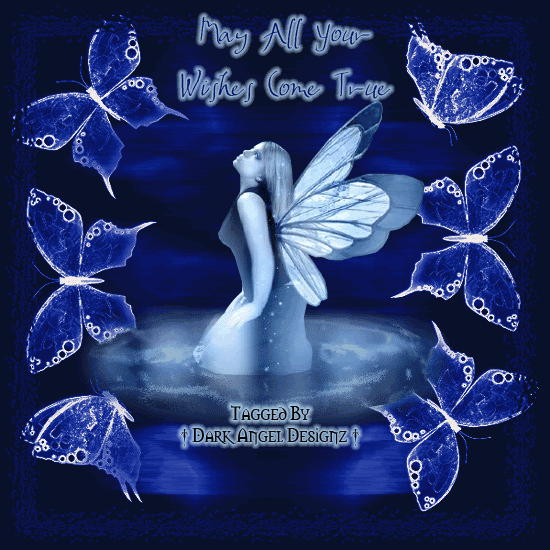 Comments - Graphics - Layouts - Photobucket
Joined
Jan 23, 2009
Activist Aspirations
Rabid
Here for
Meeting Friends, Support a Cause
Group Host of
none yet
Groups
American Coyote Awareness, Animal Legal Defense Fund, Defenders of Wildlife, Dog Lovers, Greenpeace, HELP END BEAR BILE FARMS, Iberian Lynx- Lynx pardinus, PRRA - People for the Rights and Respect of Animals, ThePetitionSite Center, WOLF TRACKS, WWF - World Wildlife Fund, Warriors for the Voiceless, Warriors of the Rainbow, Wild Cats of the World
Hometown
Paris, Tx
Homepage
http://thevolatilevegan.blogspot.com/
Birthday
Sept 06, 1970
Languages

About Me
I am a warrior of light for those that are voiceless to stop their own suffering and a dark warrior to those that cause the suffering.
Introduce yourself to LaJana
Lifestyle
Pets
And Fostering Others, 3 Rats, 4 Birds, 1 Short Tailed Opossum, 1 Chinchilla, 2 Lizards, 5 Ferrets, 6 Dogs, 12 cats
Activist Aspirations
Rabid
Political Leaning
Religions

Eating Habits
Vegan
Wild Fact About Me
I can't resist stray animals. I have to take them in or find them a home.
My Philosophy
1) Be kind and gentle to others - even those that aren't so kind to you. Your kindness might be all it takes for them to change their outlook on life.
2) Live and love like there is no tomorrow because there just might not be.
3) Be who you are and say what you feel, because those who mind don't matter and those who matter won't mind!!!
What Gives Me Hope
That there are other people out there who care as much as I do about the fate of our world.
If I were Mayor, I'd make the world a better place by
Change animal and environmental legislation. Ban the use of animals for food, fur or any other use that profits the greedy of the world.
What/who changed my life and why
No one event can change a person. Change is something that you have to want and you have to struggle to achieve. It has taken me a life time to become the person I am and I will spend the rest of my life growing and shaping myself into who I will be at the end.
What Bugs Me
Animal Activists that still eat Animals, injustice, Any one that would hurt an animal, Inconsideration, Idifference, Ignorance
Passions
My Earth, My Family, MY Animals
Inspirations
The World Around Me, My Friends, My Animals, My family
What Scares Me
The Greed Of the Abusers, The Lust of Humans for Death, The Demise of All Sentient Beings, The Destruction of The World, War - Cruelty - Greed - Indifference
Favorites
Role Models
Dalai Lama, Mahatma Gandhi
Quotation
When the power of love overcomes the love of power only then will the world know peace.
Interests
wildlife, Spirituality/Philosophy, photography, Mythology / Folklore, Mind/Body/Spirit
Books
Every Book Ever Written
Music
Meditational, Spiritual, Alternative Rock, Rock and Roll, Classic Rock
Movies
Comedy, Drama, SciFi, Horror and Oldies
TV Shows
I watch way too much TV
Favorite Foods
All things Cruelty Free
Favorite Places
Alone with a book in nature
Can't Live Without
My Earth, My Friends, My Animals, My family
Introduce yourself to LaJana
My Butterfly Rewards
Most recent activity (up to 500 gifts shown)
---
I've earned Butterfly Credits