"Retain reproductive freedom."

Riverside, NJ, USA
female, age 33
single
Speaks: English
Joined Jul 17, 2004


Causes: Separation of Church and State, Endangered Species, Civil Rights, Corporate Responsibility, Breast Cancer Awareness, GLBT rights, Womens Rights, Religious Tolerance, Same Sex Marriage, pro-choice, global warming, Affordable Housing, Children's Welfare, Adoption/Foster

Activities: journaling, reading, People Watching, Games - Puzzles, Games - Board games, concerts, camping, Movie watching, Music - Concerts, Listening to Music, People Watching, Singing, Travel, Volunteering, Weightlifting, Journal Keeping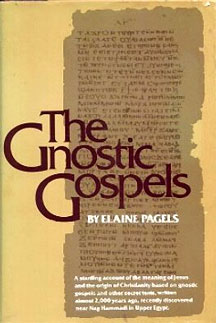 Hi! I'm Carriann. I'm a quiet person and tend to keep to myself. I like to watch and observe my surroundings and learn from them. I've been reading a lot lately. These are some of my favorites.
Joined
Jul 17, 2004
Activist Aspirations
Enthusiastic
Here for
Meeting Friends, Dating, Job Search, Support a Cause, Other
Group Host of
none yet
Groups
(AGR) A Green Road, Activists of New Jersey! Networking to make a difference, Amnesty International, Equal Rights for Women, Greenpeace, Habitat for Humanity, NWF - National Wildlife Federation, Pro-Woman, Pro-Family, and Pro-Choice, Women Loving Women
Hometown
Riverside, NJ
Homepage
Birthday
Sept 19, 1984
Languages
English
About Me
I am 27 years old and I now know who I am and who I want to be. It's been a long road to feel comfortable in my own skin, but it was worth it.
Introduce yourself to Carriann
Lifestyle
Pets

Activist Aspirations
Enthusiastic
Political Leaning
Very Liberal
Religions
spiritualist, Agnostic, Earth Religions
Eating Habits
eatting what I like!, Coffee - Now!, Drink Loads Of Water, All kind of food, Keep it Healthy
Wild Fact About Me
I have three tattoos and plan on getting more and I plan on getting my nose and sternum pierced.
My Philosophy
People need to make their own choices.
What Gives Me Hope
Being able to make my own choices, my family, children. My dog!
If I were Mayor, I'd make the world a better place by
Take the drugs out of the neighborhoods and start community programs that support the children of low-income families like free day-care after school, home-work help at the local library, cleaning up the local playground and putting better food in school.
What/who changed my life and why
The book that changed my life would have to be The Clan of the Cave Bear by Jean. M. Auel. You'd have to read it to find out why. It is so profound and so moving. You see the world through Ayla's eyes. You see things differently. You become her in a way.
What Bugs Me
People who don't care about the planet, people who think global warming is fake, people who WON'T use their minds!, people who rape, Litter Bugs!!, abusive people, BEING IGNORED!, homophobic "Christians", homophobia, Republicanism, The destruction of rural areas, pe
Passions
pro choice and protecting that right, pro-choice issues, my dog!, peace, other cultures, learning, making a difference, love, LIFE!!!, family, environment, earth, broadening my horizons, books
Inspirations
my nephew, courage, My mother, my parents, My best friend, blue skies, animals, children, understanding, nature, music, love, happiness, good people
What Scares Me
anti abortion laws, Anti-choice protestors, Shootings in Our Schools, Ignorance and evil, Horror films, Violent people, spiders, Religious Extremism, rape, Losing the ones I love, hate, global warming, George W. Bush, being alone, abusers
Favorites
Role Models
My mom and grandmother
Quotation
God must love stupid people because S/he made so many of them.
Interests
Anatomy, pets, Apparel, Archaeology, Massage, Aromatherapy, Mind/Body/Spirit, Mind/Body/Spirit, Mind/Body/Spirit, Biology, Movies, Multimedia, Music, Biorhythms, Cosmetics, Counseling, Politics, Evolution, Extra-Terrestrials, Sociology, Fitness, Spiritual
Books
Jean M. Auel's series, Midwives by Chris Bojalian, Patricia Cornwell, Mysteries, any books about /the PARANORMAL
Music
Hip Hop/Rap, oldies, Classic Rock, beatles, bluegrass, alternative, Pop, R and B, indie, rock, country, soul
Movies
Garden State, In Her Shoes, Harry Potter, comedy, First Wive's Club, Practical Magic
TV Shows
Supernatural (Sam and Dean.. yummm), Bones, The L Word, Sex and the City, Friends, Law and Order:SVU
Favorite Foods
strawberries, tacos, veggies, rice, mexican food, mashed potatoes, italian, ice cream, chocolate, coffee, chinese, chicken, cheese, broccoli, bread, apples, salad, pizza, fruit
Favorite Places
Philadelphia, parks, nature, lakes, mountains, My bed, home
Can't Live Without
nature, art, books, money, music, laughter, love, family, sweatshirts, mascara, choice
Introduce yourself to Carriann
My Thank You Notes
Mar 20, 2013

view card
My Butterfly Rewards
Most recent activity (up to 500 gifts shown)
---
I've earned Butterfly Credits