"Fighting with all my love for saving all creation of God. "You may say I'm a dreamer"

Hermannstadt, Sibiu, Romania
female
separated
Speaks: Romanian, English, French, Italian, Hungarian
Joined Apr 13, 2007


Causes: nature protection, culture, art, history, animal protection, Animal Welfare, Animal rescue, pollution, Peace &amp, amp, amp, amp, amp, amp, Nonviolence, Children's Welfare, Religious Tolerance, Human Rights, environment




' 'DONT LET THE WORLD CHANGE YOU'....ADVICE OF JACK SUCONIK
"And now here is my secret, a very simple secret. It is only with the heart that one can see rightly. What is essential is invisible to the eye. eyes are blind. You have to look with hearth"
— Antoine de Saint-Exupéry (The Little Prince)
PLEASE,HELP ME
TO REACH MY PETITIONS GOAL AS QUICK POSSIBLE, THE SITUATION OF STRAYS IS DESPERATE AND EVERY MINUTE DOES COUNT FOR THEM, THANK YOU
http://www.thepetitionsite.com/186/630/750/dogs-are-dying-in-the-public-shelter-craiovaromania/
PAYING A HUMBLE TRIBUTE IN THE MEMORY OF MY BELOVED RIA SMIDT,MY FIRST FRIEND FROM CARE 2.REST IN PEACE MY DEAREST FRIEND.I MISS YOU SO MUCH,ALWYAYS

P
http://www.thepetitionsite.com/18
/stop-killing-geese-in-the-netherlands
"I am the voice of the voiceless; Through me the dumb shall speak, Till the deaf world's ears be made to hear, The wrongs of the wordless weak. And I am my brothers keeper, And I will fight his fights; And speak the words for beast and bird, Till the world shall set things right."
http://www.youtube.com/watch?v=Oi6vopF5QNg

http://www.youtube.com/watch?v=RUGrXljE6OQ

"I don't believe in the concept of hell, but if I did I would think of it as filled with people who were cruel to animals."
~Gary Larson

http://www.youtube.com/watch?v=sqSeuc26xzo
http://www.youtube.com/watch?v=IYwEu2OEmEY
IT IS POSSIBLE TO LIVE IN SUCH A WORLD?

THIS MUST STOP!

PLEASE,FRIENDS,SPREAD THE WORD




untill these massacre of lambs happen, i really cant feel the SPIRIT OF EASTER,
JESUS TEACH US TO RENNOUNCE TO OURSELVES, TO BE HUMBLE..TO LOVE, me , as fighters for all GODS CREATION, i will not take part of bloody religious traidtions...




POOR LAMBS, ALL POOR ANIMALS WHO GIVE YOUR PRECIOUS LIVES April 11, 2009 4:38 PM


FOR US, FORGIVE HUMANKIND....FORGIVE US


For all our precious friends ,the animals....
please,sign, my friend, if you feel as me and many other friends,give a chance to LIFE and dont ever choose the DEATH!
http://www.change.org/actions/view/save_the_lambs


http://www.thepetitionsite.com/4/say-no-to-holocaust-of-strays-in-romaniaromania
http://www.thepetitionsite.com/1/Romanian-Kennel-Club-please-help-the-stray-dogs
http://www.thepetitionsite.com/192/stop-animal-cruelty-in-romania

http://www.thepetitionsite.com/6/stop-the-massacre-of-strays-in-craiova-romania
http://www.thepetitionsite.com/2/stop-massacre-of-strays-in-moldova
http://www.thepetitionsite.com/takeaction/769239760/sign

HI, DEAR FRIENDS,
PLEASE, BE SO KIND AND ADD YOUR SIGNATURE ON MY PETITION, CROSSPOST IT TO ALL YOUR FRIENDS IN ORDER TO REACH ITS GOAL AND TO BE SENT URGENT TO THE TARGET.ROMANIAN POOR HOMELESS ANIMALS, THE STRAYS ARE IN DANGER TO BE KILLED , INSTEAD OF FINDING OTHER WAYS,SPAYING-NEUTERING, BUILDING SHELTERS FOR THEM, BE THEIR VOICE,SAVE THEIR LIVES, THEY CANNOT DEFEND THEMSELVES, PLEASE CARE AND LOVE THE STRAYS, TOO!THANK YOU, GOD BLESS YOU

ALSO, PLEASE BE SO KIND AND SIGN AND CROSSPOST OUR GOOD FRIENDS RIA S"
PETITION AND CROSSPOST IT, SHE NEEDS SIGNATURES FOR IT
http://www.thepetitionsite.com/18/stop-killing-geese-in-the-netherlands


I dedicate my fight for the animals from all over the world, to the loving memory of my dear parents, for they were the first to inspire me for loving and fighting for God's creation.
Thank you for everything, rest in peace, my

dear parents...
'THE LORD IS MY SHEPHERd
HERE IS NOTHING I SHALL WANT..
FRESD GREEN ARE RES,
WHERE GIVES ME REPOSE....'



"PRAYER FOR PARENTS ..
Lyric A.PAUNESCU Enigmatic and quiet, Finishing their purpose in this world, Beside us they fade and die, Our dear, dear parents, God, call them back For they have led a tough life And make them young, as they were ,Make them younger than
ourselves , For the ones who born us ..GOD,Give an order, give something, To keep them here.. To start all over again. They paid with their life For their sons' mistakes, God, make immortal The parents who die God, make immortal The parents who die... Look at them dieing Look at them fading Candles in a cuckoo's nest As if they're silent As if they're snowing Sick and suffering We go back to the earth While we're still here, while they're still here Comfort your parents While we're still here, while they're still here Comfort your parents
http://www.youtube.com/watch?v=DzBegQsGdys

http://www.youtube.com/watch?v=9NDouPzwG9w


The earth gets so heavy, Letting go is so hard, My father, I kiss your hand My mother, I kiss your hand But... why do you look at me like this, My daughter and my son? I am the one who's next My dears, I'm leaving you. I am the one who's next My dears, I'm leaving you now... My father, I kiss your hand My mother, I kiss your hand ...Goodbye my son Goodbye my daughter My father,my son My mother,my daughter"...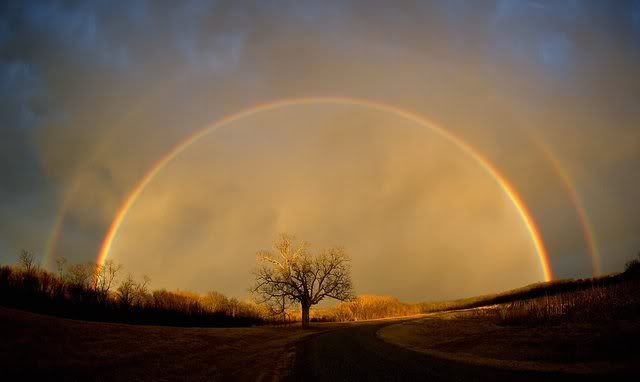 [
send

http://www.youtube.com/watch?v=9NDouPzwG9w
Enigmatici si cuminti,
Terminându-si rostul lor,
Lângă noi se sting si mor,
Dragii nostri, dragi părinti.

Cheamă-i Doamne înapoi
Că si-asa au dus-o prost,
Si fă-i tineri cum au fost,
Fă-i mai tineri decât noi.

Pentru cei ce ne-au făcut
Dă un ordin, dă ceva
Să-i mai poti întârzia
Să o ia de la început.

Au plătit cu viata lor
Ale fiilor erori,
Doamne fă-i nemuritori
Pe părintii care mor.

Ia priviti-i cum se duc,
Ia priviti-i cum se sting,
Lumânări în cuib de cuc,
Parcă tac, si parcă ning.

Plini de boli si suferind
Ne întoarcem în pământ,
Cât mai suntem, cât mai sunt,
Mângâiati-i pe părinti.

E pământul tot mai greu,
Despărtirea-i tot mai grea,
Sărut-mâna, tatăl meu,
Sărut-mâna, mama mea.

Dar de ce priviti asa,
Fata mea si fiul meu,
Eu sunt cel ce va urma
Dragii mei mă duc si eu.

Sărut-mâna, tatăl meu,
Sărut-mâna, mama mea.
Rămas bun, băiatul meu,
Rămas bun, fetita mea,
t
Tatăl meu, băiatul meu,


M
ama
mea, fetita



FROM MY DEAREST, SWEET MOTHER I LEARNT HOW THE ANIMALS ARE PRECIOUS
God loved the birds and invented trees. Man loved the birds and invented cages. ~Jacques Deval, Afin de vivre bel et bien

MY SWEET ADORED MOTHER WAS THE PUREST HUMAN BEEING I EVER MET IN THIS OUR SAD AND CRUEL WORLD, HOPE, THERE ABOVE, YOU ARE A STAR AND YOU ARE TOGETHER WITH THOSE WHOM YOU LOVED SO MUCH, HUMANS AND ANIMALS..MAY YOU ALL REST IN PEACE



http://www.youtube.com/watch?v=DK83Ia6ML5M&feature=related
b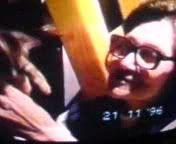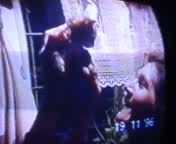 http://www.youtube.com/watch?v=DzBegQsGdys&feature=related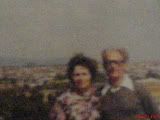 FROM
She is Gone
You can shed tears that she is gone, Or you can smile because she lived.

You can close your eyes and pray that she will come back,
Or you can open your eyes and see all that she has left.

Your heart can be empty because you can't see her,
Or you can be full of the love that you shared.

You can turn your back on tomorrow and live yesterday,
Or you can be happy for tomorrow because of yesterday.

You can remember her and only that she is gone,
Or you can cherish her memory and let it live on.

You can cry and close your mind, be empty and turn your back,
Or you can do what she would want: smile, open your eyes, love and go on.
Author - David Harkin
http://www.youtube.com/watch?v=j6we2UnWlQk&feature=related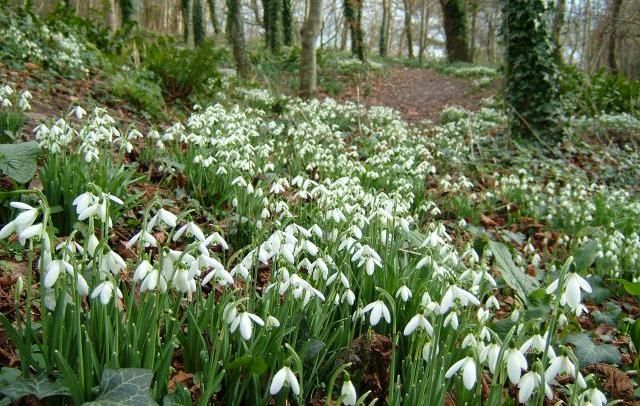 http://www.youtube.com/watch?v=zS0LUqGZ0_I
MY DEAR MOTHER AND FATHER TEACHED ME TO LOVE AND RESPECT GODS WONDERFUL CREATION,THANK YOU, DEAR PARENTS.R.I.P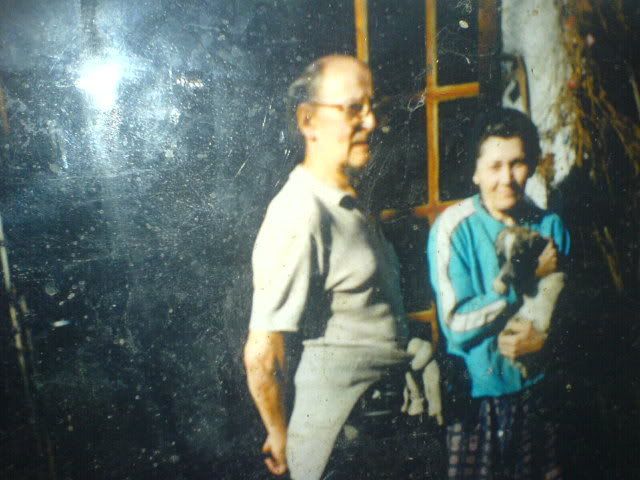 http://www.youtube.com/watch?v=CFr2-jF7F28
I'm paying my tribute to the memory of my ancestors, i am the last surviving of my family and untill my last day ,i have the duty to keep alive their memory, may they all rest in peace...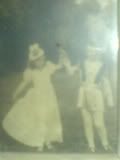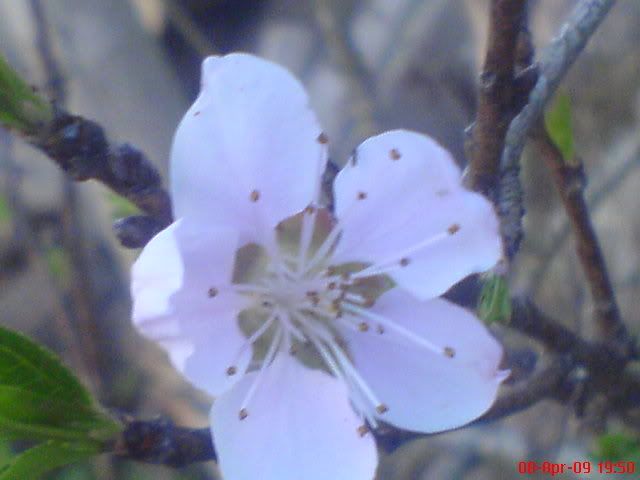 http://www.youtube.com/watch?v=SFjTt5wUJF8&feature=related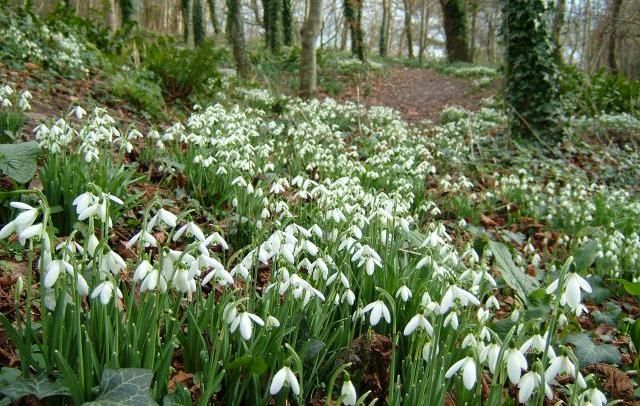 [

paying my humble tribute to the grave of my beloved good friend , A REAL GREAT SOUL,MARIA FABIOLA, who left this world too early at age of 31, may you rest in peace, noble spirit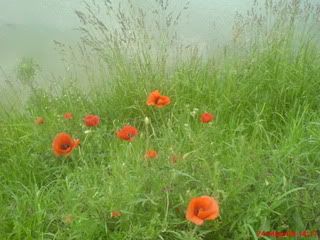 I am an Animal Rescuer~Author unknown

My job is to assist God's creatures. …
I was born with the drive to fulfill their needs.
I take in helpless, unwanted, homeless creatures without planning or selection.
I have bought dog food with my last dime.
I have patted a mangy head with a bare hand.
I have hugged someone vicious and afraid.
I have fallen in love a thousand times.
And I have cried into the fur of a lifeless body too many times to count.
I have Animal Friends and friends who have animal friends.
I don't often use the word "pet".
I notice those lost on the road side and my heart aches.
I will hand raise a field mouse and make friends with a vulture.
I know of no creature unworthy of my time.
I want to live forever if there aren't animals in Heaven,
but I believe there are.
Why would God make something so perfect
and leave it behind?
Some may think we are masters of the animals,
but the animals have mastered themselves. ..
something people still haven't learned.
War and abuse make me hurt for the world,
but a rescue that makes the news gives me hope for mankind.
We are a quiet but determined army and we are making a difference every day.
There is nothing more necessary than warming an orphan,
nothing more rewarding than saving a life,
no higher recognition than watching them thrive.
There- e is no greater joy than seeing a baby play who, only days ago, was too weak to eat.
By the love of those who I've been privileged to rescue,
I have been rescued.
I know what true unconditional love really is,
for I've seen it shining in the eyes of so many, grateful for so little.

I am an Animal Rescuer.
My work is never done.
My home is never quiet.
My wallet is always empty,

but my heart is always full
hard to see these friendly pleas on the fields.....or on the roads...the strays.....the abandoned,homeless dogs....
its hard to look in the begging eyes of the stray who says near your car and begg you to take it with you.....
and, after a horrible life,
they are catched and closed in miserable shelters and killed in every possible way....the earth is humid by their pure blood.....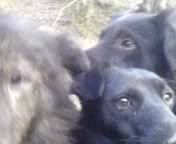 Never doubt that a small group of thoughtful, committed citizens can change the world.
—Margaret Mead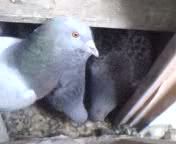 Hear our humble prayer,
O God,
for our friends the animals,
especially for animals who are suffering;
for any that are hunted or lost, or deserted or frightened or hungry;
for all that must be put to death.
We entreat for them all thy mercy and pity a
and for those who deal with them we ask a
heart of compassion and gentle hands and kindly words.
Make us, ourselves, to be true friends to animals
and so to share the blessings of the merciful.


Albert Schweitzer
http://www.youtube.com/watch?v=szEFgRUhmkU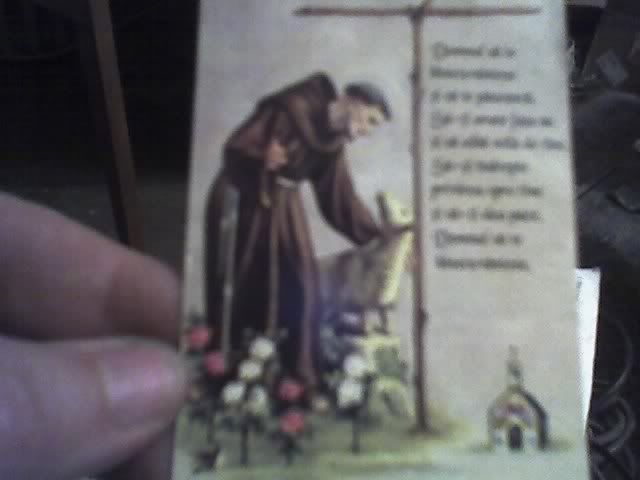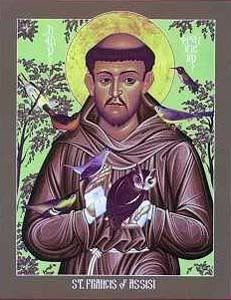 please,sign the petition,http://animals.change.org/petitions/view/catholic_priests_should_not_be_killing_animals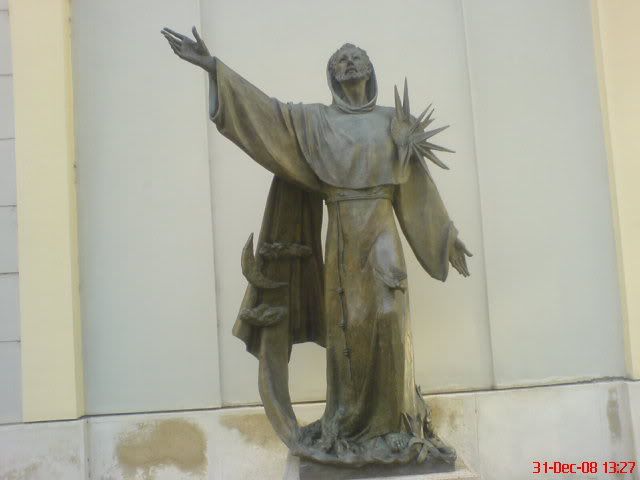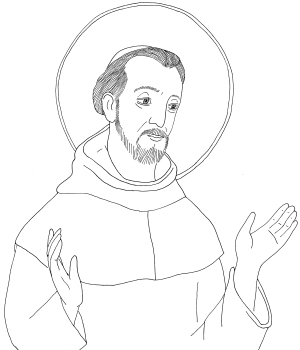 Not to hurt our humble brethren (the animals) is our first duty to them, but to stop there is not enough. We have a higher mission--to be of service to them whenever they require it... If you have men who will exclude any of God's creatures from the shelter of compassion and pity, you will have men who will deal likewise with their fellow men.
-- Saint Francis of Assisi
http://www.youtube.com/watch?v=vX2yn3qheHU&feature=related


Francis viewed all nature as a mirror of God, calling all creatures his brothers and sisters.




In the loving memory of my dearest four-legged friends who were killed in traps, shot or poisoned.




REST IN PEACE SWEET ANGELS....



where is no more suffering, pain, saddness for you, run, run, nu, dear angels, you who suffered so much, here on this sad earth....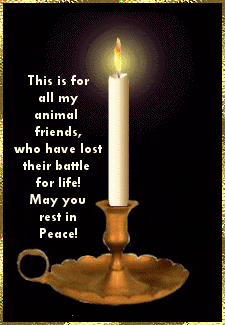 "I have learned from an early age to abjured the use of meat, and the time will come when men such as I will look upon the murder of animals as they now look upon the murder of men"
Leonardo da Vinci
Leonardo da
my rescued are my best friends.....
http://www.youtube.com/watch?v=bb-znhUKIm0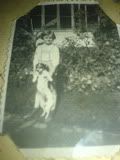 MY FIRST DOG,LULU
Balan, my dog, was shot by poachers..
REST IN PEACE, DEAREST BODRY, SHAME, HUMANS, WHAT COULD THIS INNOCENT CREATURE DID YOU WRONG????
I am an Animal Rescuer.
My work is never done.
My home is never quiet.
My wallet is always empty,
but my heart is always full
It is not easy at all to be a rescuer...to try to save, abandoned, sick, sad animals....to care them,to renounce to all for them.... than loose many of them, facing always the death but.... nothing is more nice for me than save animals,to give them a chance...even if so many times you have to suffer for their lost, for the misschance you could not do more for them...or to feel guilty...but if...someone asks me now, after 35 years of rescueng..."hey, what woluld you do in your life' , i would answer the same...." :rescueing,rescueing, rescueing.... trying to save abandoned , lonely, sad animals..."

my rescued animals are happy,loved, cuddled pooches, they live in harmony with the nature, they are free and they have a family, they are loved.....

I REMEMBER... May 25, 2008 4:43 AM



I Remember
I stood by your bed last night, I came to have a peep.
I could see that you were crying. You found it hard to sleep.
I whined to you softly as you brushed away a tear,
"It's me, I haven't left you, I'm well, I'm fine, I'm here.
I was close to you at breakfast, I watched you pour the tea,
You were thinking of the many times your hands reached down to me
I was with you at the shops today. Your arms were getting sore.
I longed to take your parcels, I wish I could do more.
I was with you at my grave today, You tend it with such care.
I want to re-assure you, that I'm not lying there
I walked with you towards the house, as you fumbled for your key.
I gently put my paw on you, I smiled and said "It's me."
You looked so very tired, and sank into a chair.
I tried so hard to let you know, that I was standing there
It's possible for me to be so near you everyday.
To say to you with certainty, "I never went away."
You sat there very quietly, then smiled, I think you knew...
in the stillness of that evening, I was very close to you
The day is over... I smile and watch you yawning
and say "Good-night, God bless, I'll see you in the morning."
And when the time is right for you to cross the brief divide,
I'll rush across to greet you and we'll stand, side by side
I have so many things to show you, there is so much for you to see.
Be patient, live your journey out... then come home to be with me
Author unknown
Don't cry for me, I'm a dog angel now.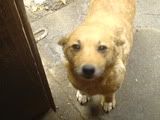 If someone ever asks what happens to a dog that dies,
Just give a gentle smile of joy and look them in the eye.
Take their hand and comfort them and tell them not to cry.
For dogs don't die, they simply cross a bridge to paradise.
Dan Atcheson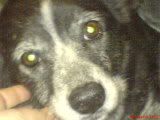 , I AM FETITA, AND I WAS ABANDONEDASPUPPY BY SHEPPARDINTHEVALLEY, IWASAFRAID ATTHEBEGINNING BECAUSETHE SHEPPARD BEAT AND SHOUTED AT ME A LOT...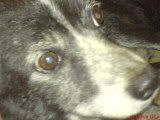 HUGS TO ALL OF YOU AND THANK YOU FOR LOVING THE DOGS...
G
ood-bye for now, I was shot, too, without any reason...
http://www.youtube.com/watch?v=kHaaFlw476A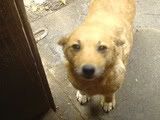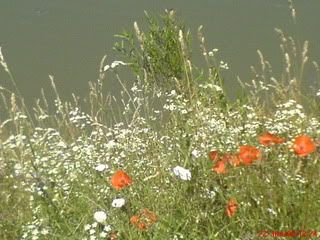 I h

ad diabet and had to leave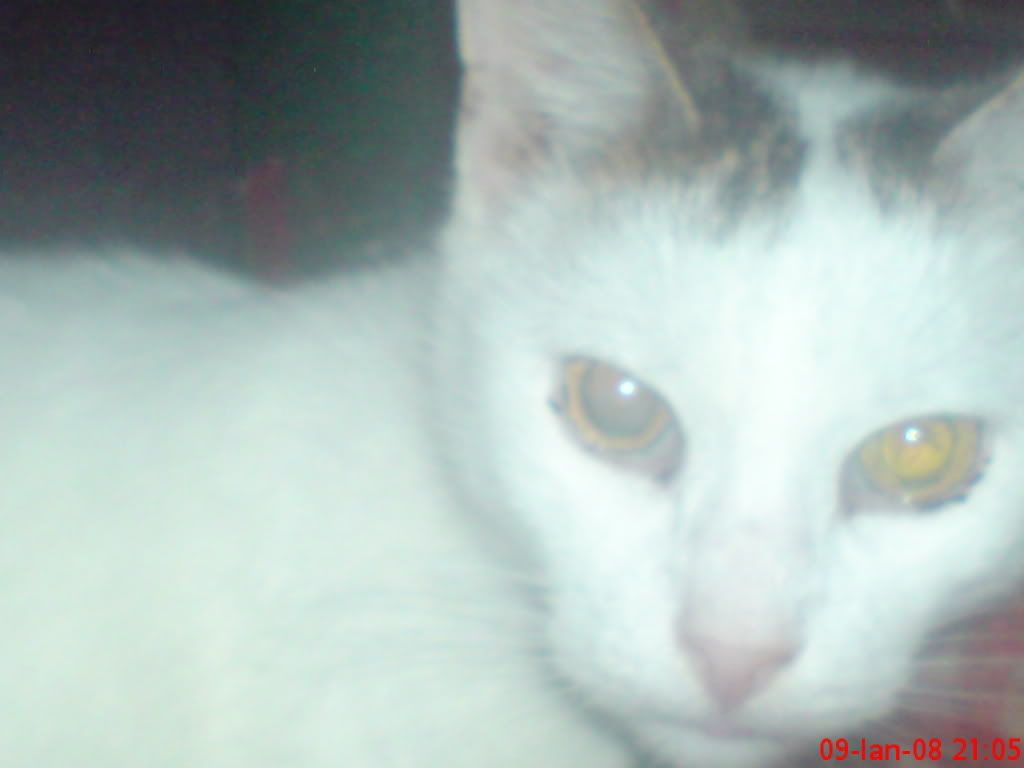 I

was the most beautiful dog from them all, but I had to leave, because of a failed surgery

June 08, 2008 4:27 AM


I

was ill...LOVE ALSO THE ILL ANIMALS, I was happy even if ill.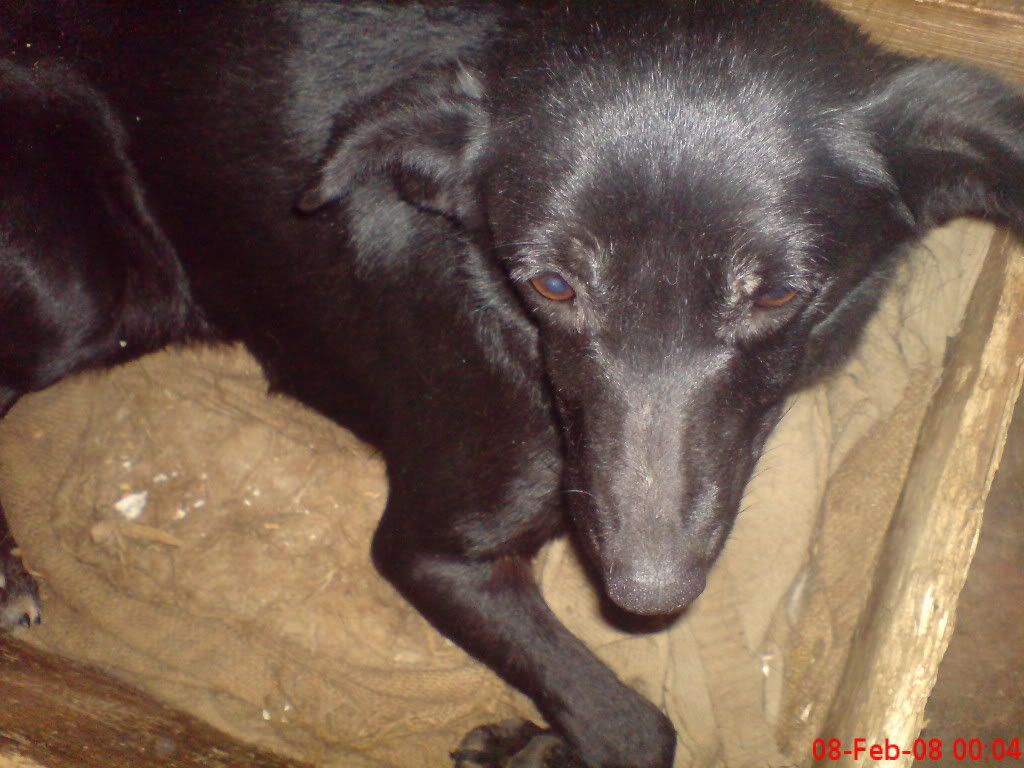 thank you for all you do for the animals, my kind friend and wishing to you a nice, good week, GOD BLESS YOU

and a very happy case,one of my rescued dogs from the field strays,adopted and now happy in a wonderful home in UK.thank you!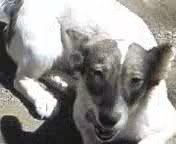 The light of my life"
You have to stay alone this time mummy

I now have to be free

Don't be so sad mummy
for now I'm at peace
Let go of your pain, let it take part of you

because from out of these ashes, a new life will bloom
Don't look for me in places I have been


I am in your heart mummy


and inside your soul

..and everything that reminds you of me

see, I'm not really gone

Don't be lost in the dark
or scared when you're alonE
My spirit is near you, and my light will shine on
rest in peace sweet cat angels..
[
' DOG HAS ANYTHING ELSE...HAS ONLY HIS LITTLE LIFE...'

NEW YEAR'SEVE.FIREWORKS. PANIC IN HISLITTLEHEART. HE RAN AWAY.WECOULDNT FINDHIM ANYMORE. THIS WASMYFIRST'GIFT' IN2008. I HOPE YOU DIDNT FELL IN A TRAP MY DEAR ANGEL.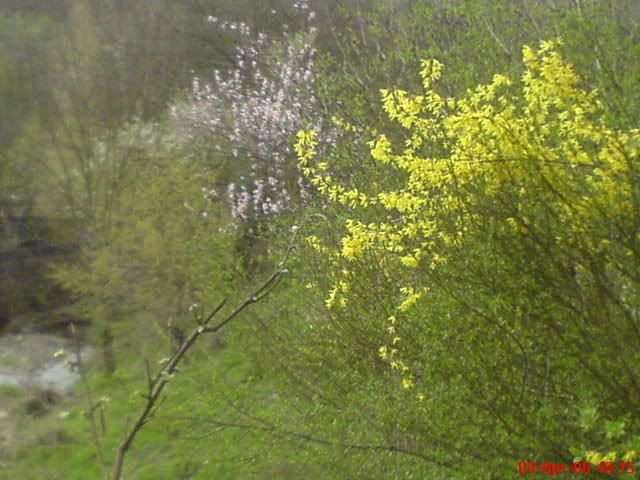 The Last Battle
If it should be that I grow frail and weak
and pain should keep me from my sleep,
Then you must do what must be done,
For this--the last battle--can't be won.
You will be sad I understand,
Don't let grief then stay your hand,
For on this day, more than the rest,
Your love and friendship must stand the tes
We have had so many happy years,
What is to come can hold no fears
You'd not want me to suffer, so.
When the time comes, please let me go.
Take me to where to my needs they'll tend,
Only, stay with me til the end
And hold me firm and speak to me
Until my eyes no longer see
I know in time you will agree
it is a kindness you do to me.
Although my tail its last has waved,
From pain and suffering I have been saved.
Don't grieve that it must be you
Who has to decide this thing to do;
We've been so close--we two--these years,
Don't let your heart hold any tears.
--Author Unknown
March 07, 2008 3:45 PM

"Lay down your sweet and weary head, the night is falling, you`ve come to journeys end. Sleep now and dream of the Ones who came before.They are calling across the distant shores. Why do you weep? What are these tears upon your face? Soon you will see,all your fears will fade away, safe in my arms, you are only sleeping.." (Annie Lennox/Into the West/ Lord of the Rings)


NOW WAS THE TIME FOR MY DEAR BOBBIE,.... INSTEAD OF ENJOYING HER NEW HOUSE, TO GO FAR, ABOVE RAINBOWBRIDGE....
http://i838.photobucket.com/albums/zz308/verahedi/DIFERITE884.jpg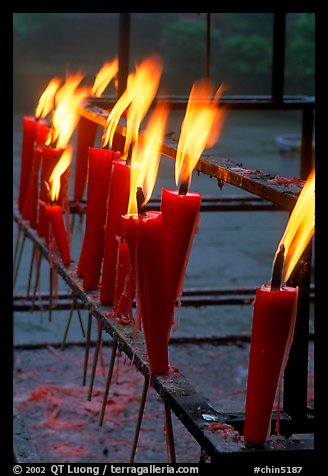 CREATED THE GROUP ANIMCORD FOR FIGHTING FOR THE ANIMALS WORLDWIDE IN TEH MEMORY OF SO MANY SAD AND KILLED ANIMALS IN MY COUNTRY.RIP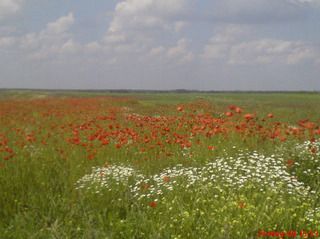 LULU
was find hanged in a trapnear the house where i rescue the animals, hegave his kind ,nice soul because of human
monstruosity, catched in a horrible trap by ourneighbourgs.he was our last rescued animal.. agentle , sweet doggieRIPmy sweet angel, my lifewill never be thesame, thank you for yout kindness,love you gave in you short life...

http://www.thepetitionsite.com/197/Justice-for-Ciobanita-and-Lulu-Arad
Joined
Apr 13, 2007
Activist Aspirations
Rabid
Here for
Meeting Friends, Support a Cause
Group Host of
Groups
! God a Logs on Living and Dying !, ! Shamanism Working With Animal Spirits !, (MCIF) Multi-Cultural Interfaith Forum, * ~ 5. A Haven For My Friends ~ In Memory & Honor of Agnes Corbett, * ~ 1. People Helping People & PAYING IT FORWARD ~ *, *~Animal Lovers~*, .., 40-60 plus-Friends Group, A Dog-Gone Good Natural Pets Group, ANIMCORD: Would you like to save abandoned animals?, Abolish Animal Abuse, Activists 4 Abandoned Animals, All_Magick_As_One, American Coyote Awareness more »
Hometown
hermannnstadt
Homepage
Birthday
Nov 30
Languages
Romanian, English, French, Italian, Hungarian
About Me
i try to follow what i learned from my dear parents, to love, to be humble, to be a peacemaker, a honest sincere person and i try to act as JACK SUCONIK adviced me once' DONT LET THE WORLD CHANGE YOU'
Introduce yourself to LACH
Lifestyle
Pets
cats, dogs
Activist Aspirations
Rabid
Political Leaning
Liberal
Religions
Roman Catholic
Eating Habits

Wild Fact About Me
My Philosophy
To do everything for saving God's creation!
What Gives Me Hope
fulfillment of my purposes that gives me motivation to go on!
If I were Mayor, I'd make the world a better place by
emprove the ecological politics!
What/who changed my life and why
Lev Tolstoi's and Tscheckov's books,because I find in them clever philosophy of life and humanity. Francesco d'Assissi for his largehearted love with what he praised all God's creation. Seeing every day stray animals suffering."All creatures on earth feel like we feel,
endeavor for happiness like we do.
They love, suffer and die like we do.
All beings in distress have equal rights for protection.
Not to cause our humble brothers pain is our commitment to the animals.
But to stop there is not enough.
We have a higher mission to serve them whenever they need us."
- St. Francis
What Bugs Me
two-faced people, thoughtlessness, Those who hurt others weaker than them, The destruction of rural areas, trees being cut down, alcoholism, BAD PEOPLE, liars, hipocrisy, human evilness
Passions
saving abandonated animals, Saving the Earth from Man, arts, saving abandonated animals
Inspirations
My mother and father
What Scares Me
Violent people, Is how cruel the people of the world are, global warming, George W. Bush, hate, War - Cruelty - Greed - Indifference, Losing the ones I love
Favorites
Role Models
mother
Quotation
"The Lord is my shepperd..."
"All creatures on earth feel like we feel,
endeavor for happiness like we do.
They love, suffer and die like we do.
All beings in distress have equal rights for protection.
Not to cause our humble brothers pain is our commitment to the animals.
But to stop there is not enough.
We have a higher mission to serve them whenever they need us."
- St. Francis
Interests
culture, Saving animals, taking care of stray animals, help orphans, nature, archaeology, environment, Travel, Spirituality/Philosophy, philosophy, music, meditation, ecology, crystals
Books
Emil Cioran, Tschekov, Rabindranath Tagore, Lev Tolstoy, Tennessee Williams, Pirandello, Edgar Allan Poe, Mircea Eliade, Buddhist texts, Holy Bible, Dostoyevsky, St.Exupery
Music
Simon and Garfunkel, Gheorghe zamfir, TSCHAIKOVSKY, BRAHMS, BACH, BEE GEES, MOST OF ALL, CLASSICAL MUSIC, folk, the beatles, u2, rock, celtic, oldies, blues, classical, country, jazz
Movies
Little Prince, Don Quixote dalla Mancha, Orson Welles'movies, Fellini movies, Zorba the Greek, Zefirelli movies, La Dolce Vita
TV Shows
Discovery Channel, Animal Planet
Favorite Foods
try hardly to be vegetarian
Favorite Places
North Pole
Can't Live Without
my loved ones, culture, travel, love, nature, animals
Introduce yourself to LACH
My Butterfly Rewards
Most recent activity (up to 500 gifts shown)
---
I've earned Butterfly Credits