"My Mission is to help Save all endangered and neglected Animals, and to stand up for People's Rights!!!!"

El Cajon, CA, USA
female, age 23
single
Speaks: English only
Joined Dec 21, 2008





Hi, my name is Nicole!!!!
It's nice to meet you!!!!
Here's some stuff you might want to know about me!!!!


I have Brown Hair and Green Eyes.

I have 3 Cats named Red, Sierra, and Snowy.

I have two Little Brothers named Chris and Ryan!!!!

My Favorite Season is Winter and I LOVE it when it Rains!!!!

My favorite Color is Blue and my Favorite Number is 65!!!!

I LOVE Red Roses (makes sense since they DO symbolize LOVE).

As you can tell by now, I LOVE using Exclamation Marks!!!!

I also LOVE using Emoticons!!!!

I LOVE the Show "Avatar: the Last Airbender" and I'm a Loyal Fan of the Pairing "Zutara" (Zuko + Katara)!!!!

Sometimes I'm an Angel
..... and sometimes I'm a Devil!!!!

I can be very giggily at times.....


Thanks to all who have read all of this!!!!

IF you wish to become my Friend, feel Free to become Friends with Me!!!!
I need Friends....


May all of you be Blessed this Day and Everyday!!!!

Happy Holidays everyone!!!!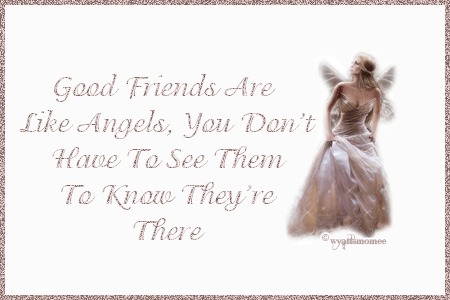 Joined
Dec 21, 2008
Activist Aspirations
Casual
Here for
Meeting Friends, Support a Cause, Other
Group Host of
none yet
Groups
Care2 Get The Word Out?, Cat Lovers, DUO for World Peace, Salvation By Grace, YOU Have a GREEN STAR!
Hometown
El Cajon, California, U.S.A.
Homepage
http://www.google.com
Birthday
Jan 27, 1995
Languages
English only
About Me
Has a Temper, cares about animals, acts mature for my age, kind, respects others ideas (but doesn't always agree with them), believes that everyone should be treated equally, "A" and "B" Student, Animal Lover!!!!
Introduce yourself to Nicole
Lifestyle
Pets
3 Cats
Activist Aspirations
Casual
Political Leaning
Religions
Christian
Eating Habits
Desserts!!!!, Fast Food!!!!, Candy!!!!, Almost Everything
Wild Fact About Me
I stay up till 4:30 A.M. on School Nights!!!!
My Philosophy
"What goes around, Comes around."
What Gives Me Hope
New Leaders, kind people, and God.
If I were Mayor, I'd make the world a better place by
I would first try to Stop this Crazy War that's been going on!!!!
What/who changed my life and why
the Series "Avatar: The Last Airbender", because the show teaches you many things.
What Bugs Me
injustice, litter bugs. inconsiderate people, Rappers, Rape and Rapists., RACISM!, RUMORS!!!!, Gossipers/Gossip, Those who hurt others weaker than them, cruelty, Drunk Drivers, unnecessarily cutting people off, pushy people, People whom do harm unto others
Passions
environment, learning, RolePlaying, Avatar: The Last Airbender, Books, Singing, writing, traveling, peace, music, My Cats and Family!!!!, Love, Life, animals and nature
Inspirations
nature, love, True Stories, My Family, Rain, Poetry from the heart, Love songs, good people
What Scares Me
Losing the ones I love, Drowning in Water, Darkness, abusers, Is how cruel the people of the world are, fire, hell, War - Cruelty - Greed - Indifference, snakes, rape, illnesses, global warming, cruel people
Favorites
Role Models
Iroh on "Avatar: The Last Airbender", Dr. Phil, Oprah Winfrey, My Grandma, Albert Einstein, Martin Luther King Jr., Rosa Parks
Quotation
"A wise man learns by the mistakes of others,
a fool by his own."
-Latin Proverb
Interests
Writing, Math, Astrology and Horoscopes, computers, environment, music, reading, wildlife, Travel/Adventure, Mythology / Folklore
Books
Thrillers, Mystery and suspense, Horror, Romance, R.L. Stine books
Music
country, Easy listening
Movies
Edward Scissorhands, Ice Castles, White Oleander, Ghost, Grease, The Memory Keeper's Daughter, Who's daughter is it Anyway?, Silence of the Lambs, Dirty Dancing, Pirates of the Caribbean movies, Touched, Titanic, Eight Below
TV Shows
As the World Turns!!!!, Avatar: The Last Airbender!!!!
Favorite Foods
Candy, spaghetti, Italian Foods, Mexican, Ice Cream
Favorite Places
Alaska!!!! I want to go there!!!!, Hawaii!!!! I want to go there!!!!, Europe!!!! I really want to go there!!!!, California, My Home, Carribean Islands, Beach
Can't Live Without
Avatar: The Last Airbender, TV and Movies!!!!, Music!!!!, Books!!!!, Exclamation Marks!!!!, Laughter!!!!, Winter!!!!, Rain!!!!, Kind People!!!!, My Family and Pets!!!!, Animals and Nature!!!!, Internet!!!!
Introduce yourself to Nicole
My Butterfly Rewards
Most recent activity (up to 500 gifts shown)
---
I've earned Butterfly Credits