World Wide - Legal Action 4 Animal Rights
Visit this group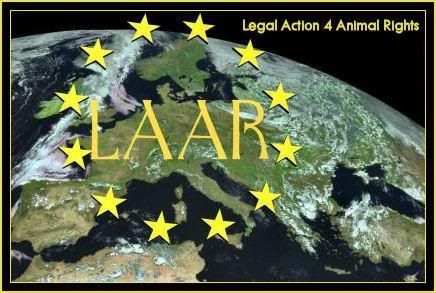 http://legalaction4animalrights.net/

http://www.care2.com/c2c/group/LAAR

http://www.facebook.com/groups/LegalAction4AnimalRights/
http://www.facebook.com/pages/World-Wide-Legal-Action-4-Animal-Rights/276876058995108
ANIMAL RIGHTS AND THE LAW

This dynamic group is designed for people concerned and involved in promoting animal welfare legislation regardless of geographical borders, culture, race, religion or socioeconomic boundaries. We invite all those people worldwide, who love and respect animals, those who are studying law and effectively working within the legal field to join us in a concerted effort to elevate the status of animals in our global society.
Our goal is to disseminate information pertaining to international humane legislation, post information, action alerts , to share ideas and to offer collective support to any member who is faced with an animal related dilemma.
We envision a new world order, which encompasses comprehensive and efficient legislation, to protect all animals, companion, agro, captive and wild, from the inhumanity of man.
In concert with legislation, there must be the strict implementation of animal protection mandates and consequent punishment for those unobservant of the law!.
No law can be effectively observed without awareness and community involvement, so we invite you to join us and to create a new chapter in animal rights.


The web site:

http://legalaction4animalrights.net

LAAR on Yahoo:
http://pets.groups.yahoo.com/group/LegalAction4AnimalRights

LAAR on Facebook:
http://it-it.facebook.com/paola.ghidotti





Care for Chinese animals
Animal suffering in China is huge and growing. Whether it be by individuals or in industries, millions of cats, dogs, rabbits, foxes, bears, cows, pigs etc. are horribly abused.
At the same time, there is no legislation to protect them whatsoever, which leaves local animal welfare groups stand empty-handed in their battle against cruelty in China.
This community intends to bring people together who care too for animals in China, and support campaigns to help them. Please, join us and invite your friends too! For the love of Chinese animals.
http://www.care2.com/c2c/group/careforchineseanimals
http://projectasia.wordpress.com/
http://www.thepetitionsite.com/2/Urge-China-to-introduce-an-Animal-Protection-Law/
YOU WILL NEVER BE FORGOTTEN. Rest in Peace, My Angel...

My Life Counts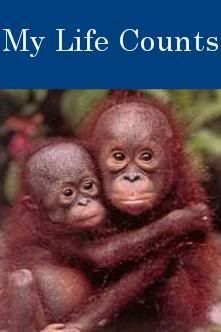 A Moment In Time

It is with an intense sense of urgency that the Universe cries out for a plea of gentleness, and empathy for all living creatures. God created those who are voiceless, and defenseless for their own glory and for a far greater purpose than most humans can contemplate.

ANIMALS inspire LOVE.

ANIMALS ARE PURE LOVE

I implore everyone to offer to the Universe but "A Moment In Time"; a moment of synchronous, silent, yet united reflection of prayer and meditation for those souls who love so unconditionally, and ask for nothing in return. For those souls who are truly the masters of spiritual evolution, yet suffer so universally, and with such torment, by the hands of the human animal. And, for those souls who have passed and have finally found eternal peace.

Let us, all together, harness the powerful energies that we all possess to change the tide for the "Innocents" forever. It only calls for:

"A Moment in Time".

Marijo Anne Gillis - WAG NEW YORK

http://www.myspace.com/foramomentintime