"Animal rights and their welfare"

Delhi, India
male, age 53
married, 2 children
Speaks: hindi, English as a 2nd Language
Joined Jan 19, 2008


Causes: education, Violence against Women, Violence against Children, Womens Rights, Peace &amp, amp, Nonviolence, global warming, Human Rights, environment, Endangered Species, Civil Rights, Children's Welfare, anti-hunting, against factory farms, Animal Welfare




"
SAVE OUR TIGERS "
Campaign of the International Organisation for Animal Protection - OIPA in India and People for Animals - PFA Haryana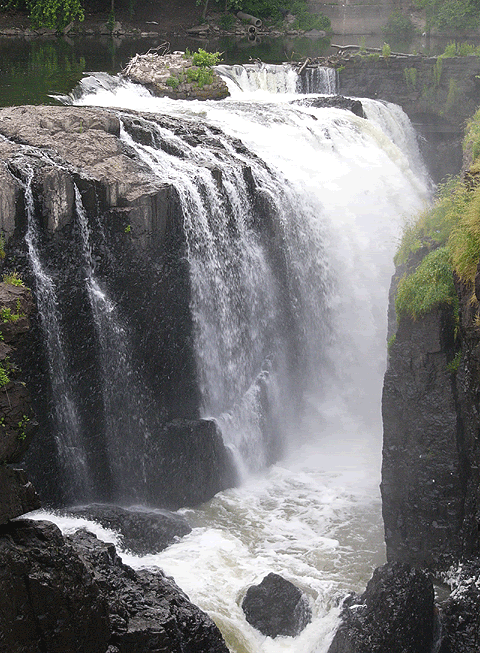 Where as Gandhian Ideologist, philosopher, environmentalist and social reformer Naresh Kadyan, founder Chairman of the People for Animals (PFA) Haryana – www.pfaharyana.in, representing Italy based, United Nations affiliated the International Organisation for Animal Protection - OIPA in India – www.oipa.org needs recognition in the field of RTI, Disaster Management, animal rights and their welfare read with Wildlife conservation category.
Naresh Kadyan, C-38, Rose Apartment, sector-14, Prashant Vihar, Rohini, Delhi - 110085 was born on 10th October, 1961 in village Siwana, now in Jhajjar District of Haryana, he is a Master Trainer of the Animal Welfare Board of India, had been Nodal Inspecting Authority for Haryana and adjoining areas of Rajasthan of the Animal Welfare Division (Govt. of India), Nominee of the CPCSEA, Masters in Journalism and Mass Communication along with Post Graduate Diploma in J&MC, Diploma in Footwear Technology along with Advance course with 'Distinction' as well, elected as Member of the Clothing and Footwear Institute, London on November 8th, 1988. He had been a reporter for the 'Jagiriti', a journal of the Khadi and Village Industries Commission – KVIC.
Naresh Kadyan have successfully organized many blood donation, eye donation, plantation, awareness about social evils like dowry, honour killings, illiteracy, infants marriage, killing of female child etc. , he has been elected three time state President of the Haryana Khadi Board Employees Union and founder Secretary General, National Khadi and Village Industries Board Employees Federation (An apex body of all India's KVIB Employees Unions). He has arranged blood donation camp on January 30th, 1996 with the Haryana Khadi and Village Industries Board at Manimajra, Chandigarh and then on October 2nd, 1996 with District Administration, Gurgaon followed by another on October 2nd, 1997.
Naresh Kadyan is a first complainant under the Right to Information Act, 2005 as he has moved complaint on 19-10-2005 and compiled a book on animal related laws in Hindi, like wise he prepared a book on animal slaughtering. Naresh Kadyan has been Duty Magistrate during prohibition policy in Haryana.
Animals are being abused during transportation, 29 oxes and 59 Rajasthani calves rescued and then moved campaign to ban animal transportation in goods transport vehicles, maximum FIR's were lodged against offenders and animals were rescued, then Ministry of Social Justice and Empowerment (Govt. of India) made a documentary on live raids in midnight at Bahadurgarh. Naresh Kadyan compiled a book in Hindi on the animal related laws in India. The National Dairy Research Institute, Karnal injecting Oxytocin injections for lactation on the Buffaloes but Naresh Kadyan lodged FIR against animal abuse because it was a crime as per section 12 of the PCA Act, 1960 then he moved public interest litigation before High Court at Chandigarh. A special cattle train was caught by Naresh Kadyan on 10th December, 2000 for the violation of the animal related legislation's, banned oxytocin was recovered which were injected in 5 boogies 65 cows for lactation and these all accused were punished by the concerned court at Faridabad, similar special cattle train of 40 boogies was also stopped for the violation of animal related laws, FIR was lodged with the GRP, Gaziabad on 28th December, 2000 and the Allahabad High court upheld the objections raised by Naresh Kadyan, animals were rescued, handed over to the local animal shelters. Border Security Force - BSF also shifting camels in a cruel manner from Rajasthan to Delhi for Republic parade but this animal abuse was exposed by Naresh Kadyan, in Jammu and Kashmir horses were abused at Katra then Naresh Kadyan moved first complaint on 19th October, 2005 under Right to Information Act, 2005 raising this issue because due to special status state as per the Constitution of India, Indian animal related laws are not enforced over there. Sheep's and Goats are being abused under Indian Army supply cover but Naresh Kadyan exposed this crime against animals as well. The Govt. of India made out rules for slaughter hoses in 2001 and these rules were implemented by Naresh Kadyan lodging FIR against illegal slaughter houses in Ballabgarh (Faridabad). Conchs and corals are also banned in India; Naresh Kadyan found these articles in Kurukshetra, Mathura, Haridwar and legal actions have been initiated.
He has contributed a lot and a man behind rehabilitation of the performing animals like lion, bear, panther, monkey and bear, due to his efforts all dancing bears are now out from the Indian roads and streets because he introduced a scheme for rehabilitation of kalandher along with their performing animals like monkey and bear, later this scheme was successfully implemented by the Wildlife SOS and Wildlife Trust of India, more than 600 dancing bears rescued and no one left to perform in captivity. He has rescued many dancing bears from the Kalanders, lodged FIR with the Police Station, Sonipat, Salhawas, Gurgaon, Faridabad (Haryana) and Shalimar Bagh in Delhi. He played a key role to rescue 29 performing lions and a bear from the Russian Komal circus from Palwal in Haryana, Asiad circus from Dehradun, Amar circus from Karnal, laxmi female sick elephant was also rescued from Dhand in Kaithal and same was shifted to Delhi Zoo, which was died later, Apollo circus at Meerut, and Western circus at Gurgaon. He has contributed with the ZEE News to rescue African lion Narsinhma from a farm house of Muzaffar Nagar, this lion belongs to Asian circus and Naresh Kadyan lodged a complaint against this circus while stationed at Gurgaon, owner ran away along with two lions and cub from Gurgaon, both lions were died at farm house and cub Narsinhma became adult, same was rescued and rehabilitated in rescue center at Nahar Garh, Jaipur after lodging FIR against offenders with Dalanwala Police station.
Naresh Kadyan, a whistle blower of former captain of Indian cricket team Mansur Ali Khan Pataudi black buck hunting along with two hares in 2005, he took the carcass for postmortem cum identification of species to Delhi zoo and he is faces criminal proceedings for his strong activism. Animal Welfare Board of India - AWBI recognized his work declaring Star of the month, later he strongly opposed accused bail in the High Court at Chandigarh and raised the jurisdiction issue and get trial shifted from Jhajjar to Special Environment court at Faridabad. A black buck and Chinkara was illegally captured by the Air Force Station, Sirsa officials and make unrecognized mini zoo with in the Air Force station premises but Naresh Kadyan moved complaint, both animals were rescued and rehabilitated at Deer park, Hissar. The Chief Wild Life Warden of Haryana failed to take legal action then he filed a complaint before Special Environment Court at Kurukshetra, like wise a black buck was hunted in Udmi village of Panipat, FIR was lodged and when due to politically pressure Administration moved to cancel the case but Naresh Kadyan moved complaint in this case as well before the Special Environment Court at Kurukshetra. A black buck was also found in the captivity of a Chairman, Haryana Tourism Corporation's residence at Dharuheda but same was also rescued and rehabilitated in Rohtak zoo by Naresh Kadyan, due to this strong activism Naresh Kadyan was harassed by then Haryana Govt. A black buck was captured by the officials of Wildlife science faculty of Aligarh Muslim University, same was rescued by the UP Wildlife Department with out any legal action against offenders but Naresh Kadyan lodged FIR No. 491 dated 9th July, 2011 against five officials of the faculty as well. Elephant polo was held at Jaipur in 2006 but Naresh Kadyan raised the issue and then moved public interest litigation about elephant abuse, Rajasthan High Court - Jaipur Bench banned the operation of Iron Ankush on the PIL moved by him. Chimpanzee was abused in the feature film Janseen, Elephants in Jodha Akbar, horses in Drona and all these issues were raised by Naresh Kadyan.
Mongoose is a protected wild animal but people used its hair paint brushes. Naresh Kadyan moved a campaign in India for awareness and many legal actions were initiated like huge mongoose hairs along with paint brushes were recovered from Ambala Cantt, Gurgaon, Bhiwani, Faridabad, Ballabgarh, Narnaul, Rewari, Bahadurgarh in Haryana, Jahangirpuri in Delhi and in Hyderabad, where as this project was sponsored by the Wildlife Trust of India.
Leopards are being killed due to conflict between human beings with the wild animals, leopards were killed at Jind, Karnal, Mewat, Faridabad, one was badly beaten in Mewat another was illegally captured by a farm house owner in Gurgaon but all these issues were raised by Naresh Kadyan. Many online petitions successfully operated to get support of local and International communities, due to his strong campaigning peacock feathers trade was proposed to be banned, the Prevention of Cruelty to Animals Act, 1960 and the Wild Life Protection Act, 1972 draft bills were prepared for replacement of PCA Act, 1960 with the Animal Welfare Act, 2011 and to amend the WP Act, 1972. Adoption of Zoo animals in Haryana scheme was introduced by the Chief Wild Life Warden and motivation campaign was initiated by Naresh Kadyan at his own. Elephants can be openly traded from the official cattle fairs but Naresh Kadyan raised his voice for amendment in the concerned legislation. He has recovered 30,000 plastic Indian flag before Independence day in Delhi then mobile fast to get ban on Elephant polo in Jaipur, same was canceled by the Carlsberg beer, in past Naresh Kadyan moved PIL against Cartier Elephant polo in 2006 and Iron Ankush was banned by the Rajasthan High Court (Jaipur Bench). Presently he is campaigning to get ban on meat export and illegal animal slaughtering in Gazipur Slaughter house in Delhi by Allana's, Cancellation of White Tiger inbreeding in Madhya Pradesh, Where as concerned officials are backing it for profit and tourism promotion. Campaigning for food, water and treatment for Tripoli Zoo animals in Libya during war, Campaign against Factory Farming in India, FIR has been lodged with the Madhuban Police station against Rabbit farm and owners were hold guilty, punished as per legal provisions by the local court, moved petition before the Chief Election Commissioner of India for freezing the Elephant symbol of BSP, online petition has been delivered to the Chief Election Commissioner of India on November 3, 2011. Complaint against Jumbo Circus has been lodged by Naresh Kadyan to rescue blind hippo, docked tail dogs, feathers chopped birds, abused horses, camels, cats and elephants. Raised his voice against the National Dairy Research Institute – NDRI, Central Board of Excise and Customs, Income Tax Department, Delhi State Rifle Association, Haryana Public Service Commission, State Government of Himachal Pradesh, Tamil Nadu, Kerala, Karnataka, Haryana Police, Punjab Police, Gujarat Police, Assam Police, Goa Police, Tamil Nadu Police, Delhi Police, Manipur Police, Kolkata Police, Karnataka State Police, Bangalore City Police, Rajasthan Police, Utter Pradesh Police, Madhya Pradesh Police, Indian Ordnance Factories (Ministry of Defense), Jharkhand High Court, Ranchi building and Mizoram Legislative Assembly, which insulting the National Emblem of India, where as Haryana Police comes forward to remove the errors after Naresh Kadyan complaint. HE the Governor of Tripura breach the agreement and violated the set procedure, guidelines of the Government of India being an Padma Shri awardees but Naresh Kadyan taken up this matter as well, he has further raised his voice about the rank of the Indian Police, Para Military Forces, the Food Safety and Standards Authority of India along with the Indian Army because their badges also don't have Satyameva Jayate. Punjab Police and Haryana Police replaced original emblem. Naresh Kadyan also successfully campaign against the attack on Indian students in Australia, radio-tagging scores of Indian students duped by a "sham" university in California, castles reservation cover for all communities based on financial status, removal of Lord Ganesha image from the Indica beer / Goddess Laxmi image from non-vegetarian burger / Vests, spread peace and harmony after terrorist attack on Mumbai 26/11, awareness campaigning about Ram Setu, Yamuna, Taj Mahal, Sparrows, Vultures and holy Ganga with the full support of International communities, he is the man behind getting approved of the pension benefits scheme to the Haryana Khadi and Village Industries Board employees. Many International communities recommended Naresh Kadyan, to be a political voice for animals in the Indian Parliament. He successfully campaign against lifting ban of beef export from India, conducted raids to recover oxytocin injections from the general merchants in Rewari. Holy lord Buddha image was fixed on shoes by the USA based ICON but Naresh Kadyan lodged complaint to ban the website and Facebook page in India. The National Defense Academy – NDA, Army Service Core violated the state emblem legislation but Naresh Kadyan raised his voice against emblem insult, raised his voice against Jet Airways for killing of two pugs. Farmers of Baghola village wheat crops was protected from fire by Naresh Kadyan, Pakistani Hindu families approached him for shelter and same was provided in the Gaushala run and managed by Kadyan family. The Govt. of Haryana amended the Haryana Cattle Fairs Act, 1970 with the Haryana Cattle Fairs (Amendment) Bill, 2013 deleting elephant trading in Haryana on Naresh Kadyan complaint, likewise matter has been taken up with the Govt. of Punjab to ban Elephant trading, the PMO, Ministry of Information and Broadcasting, Indian Embassy, Paris and Baba Ramdev official twitter page, MLA Jagdish Mukhi of BJP, National Commission for Scheduled Caste, Punjab and Haryana Court website insulted Indian National Flag, matter was taken up with concerned Authorities by Naresh Kadyan, costly articles were snatched from the pilgrims of Kedarnath in Uttrakhand during natural calamity; complaint was lodged with Uttrakhand Police by Naresh Kadyan.
Main PIL's moved by Naresh Kadyan and awareness campaign on the following issues, which were supported by the International communities:
1. Ban on unbranded eatables, directions were issued by the High court.
2. Removal of encroachments from Gram Panchyat, gauchar and common land all over India.
3. Appointment of Lokayukta in Haryana, on PIL and then contempt moved for implementation of the gazette notified rules and regulations.
4. Appointments of consumer form members.
5. NHRC petitions during Kadyan Sangwan khap disputes, likewise dispute amongst Jat's and Khumaar of Ahulana village in Sonipat.
6. Marriage dispute between Kadyan and Lohan gotra matters.
7. Satluz Yamuna Link Canal – SYL matter in the High Court at Chandigarh.
8. Ban on same gotra marriages, PIL was moved in the Supreme Court of India then in the Delhi High Court.
9. Amendments in the Prevention of Cruelty to Animals Act, 1960, replacement of this toothless legislation with strong law, draft for Animal Welfare Act, 2011 was prepared by the Ministry of Environment and Forest.
10. Ban on peacock feathers trade, Ministry of Environment and Forest issued draft for amendment in the existed laws.
11. Ban on elephant polo and iron ankush, PIL was moved in the Jaipur Bench of Rajasthan High Court, which was decided in favour with directions to ban iron ankush on elephants, introduction of rules and regulations for betterment of animals.
12. Ban on misuse of oxytocin injections on milking animals for lactation, much FIR lodged after recovering ban drugs from the traders.
13. Langur abused to keep away common monkey by the NIFM at Faridabad, Gupta Exim in Prithla, PGI at Chandigarh and another company in Orangabad, FIR lodged against all offenders.
14. Oxytocin injections were operated on Buffaloes for lactation by the NDRI, Karnal, FIR was lodged and then PIL moved in the High Court, directions were issued on this PIL.
15. Whistle blower in Nawab Pataudi black buck hunting and Miss Soha Ali Khan arms license matter, which was exposed by Naresh Kadyan, facing counter FIR on baseless allegations.
16. Wildlife Trophies declaration matter was taken up as per the policy of Ministry of Environment and Forest and exposed many illegal trophies.
17. Right to Information Act, 2005 was enforced on October 12, 2005 but first petition moved on October 19, 2005 by Naresh Kadyan directly to the Hon'ble Speaker of Lok Sabha but same was forwarded to the Ministry of Environment and Forest and information was supplied.
18. Legislation for exotic animals and birds like Japanese quail, Emu and Rabbits for commercial breeding in India.
19. Exposed Cruel camel transportation by the BSF for Republic day parade in Delhi, online campaigns are going on.
20. Two special cattle trains were stopped, offenders booked with in 15 days, 40 boogies cow's train was stopped on December 10, 2000 with FIR in GRP, Faridabad and same action on December 28, 2000 with FIR in GRP, Gaziabad against another 40 boogies special cattle train, Naresh Kadyan objections were uphold by the Allahabad bench of High court.
21. Introduction of rehabilitation schemes for kalanders and their dancing bears, PIL was moved in Delhi High Court against Naresh Kadyan for strong law enforcement action, rescue and rehabilitation of performing bears but it was dismissed by the court.
22. Vest and bullet proof jacket for Police dogs and their rehabilitation after their retirement, Haryana Police working on it, where as Indian Army refused to it, communication received via Chairman, AWBI
23. Introduction of legislation for camel, elephant's transportation / Dog breeders, pet shops and fish aquariums. The AWBI endorsed the proposal for Camel transportation rules and regulation.
24. Naresh Kadyan achievements are recognized by the PETA, WTI, District Administration, Gurgaon and Faridabad.
25. Ban on illegal slaughter houses moved PIL in the Supreme Court of India for ban on cow slaughtering during bakir Eid. Halal process for commercial animal slaughter may be replaced by stunt process.
26. Ban on joy rides on camel and elephants / Stop buffalo, dog race and Cock fights.
27. The Ministry of Social Justice and Empowerment made documentary on cruel transportation of animals, live raids along with FIR and rescue of abused animals was conducted by by Naresh Kadyan.
28. Exposed cruel sheep and goat shifting under India Army supply cover from Delhi to J&K. Animal transportation in goods vehicle be banned, matter was considered by the State Committee for Slaughter Houses (Govt. of Haryana).
29. Successfully running two ambulances and shelter for animals in distress, this was approved by the Govt. of India to PFA Haryana under Chairmanship of Naresh Kadyan.
30. Dogs have rights to bark, rules for pet shops, dog breeders and fish aquariums along with ban on peacock feathers trade in India.
31. Removal all objectionable material from the internet about our beloved leader Smt. Indira Gandhi spread by the so called Khalistani's.
32. Constitution of Human Rights Commission in Haryana.
33. Blind Hippo, docked tail dogs abused by the Jumbo Circus and complaint moved before the Chief Judicial Magistrate, Panipat.
34. Freeze elephant as BSP symbol, being an National Heritage animal of India, moved PIL in the Delhi High court / Chief Election Commission of India.
35. Registry for animal abusers, Jet Airways responsible for two dogs death during its flight from Mumbai to Delhi, complaint was lodged with the Mumbai and Delhi Police, Consumer court fined Jet Airways.
36. Successfully opposed the lifting ban on beef export from India during 12th five year plans and then support the ban on meat export from India petition heard by the Rajya Sabha.
37. During natural calamity earth awake in Gujrat, Naresh Kadyan worked for effected animals and arranged medicine, on spot treatment facility, like wise he also worked as online awareness team members of the Disaster Management in Japan, for Zoo animals in Libiya, online petition duly supported by the International communities. Same action was repeated in Uttrakhand and in Assam.
38. Raised voice for another blind hippo and illegal elephant with Amar circus in Nagpur, AWBI and CZA endorsed my objections. In past complaint lodged with Kaithal Police, FIR No. 2 dated January 2, 2013 lodged with Sonipat City Police station for Elephant abuse.
39. Many scheduled wild animal specimens were reported, raised voice in Sacered Heart School, Chandigarh / DPS and Green Field Public School, Rewari / Birla Public School, Pilani. Public interest litigation – PIL was also moved before the Delhi High court.
40. 28 oxen were protected from slaughtering, matter taken up before Palwal court, 59 oxen also recused and sheltered after lodging FIR with Palwal Sadar Police station.
41. African lion Narsinhma rescued from Mujaffarnagar (UP) and sent to Nahargarh rescue center at Jaipur by the CZA on FIR lodged by Naresh Kadyan.
42. Elephant was abused by the Member of Parliament Navjot Singh Sidhu along with MP Rajya Sabha Balbir Punj but complaint lodged against them by Naresh Kadyan.
43. The Chief Minister of Gujrat Narender Modi weared hornbill beaks and feathers cap in Mumbai but Naresh Kadyan lodged complaint against him as well.
44. Naresh Kadyan raised his voice to save Ram setu, marine lives as well, moved campaign, which was supported by the International communities.
45. Campaigning to raise funds for the Prime Minister's National Relief Funds for rescue and rehabilitation of flood effected people and wild animals in northeast portion of India.
46. As Member, State Committee for Slaughter Houses (Govt. of Haryana), all proposals were accepted and appreciated by the Committee for animal welfare.
47. Leopard was killed in Karnal, Jind, and Mewat along with in Faridabad; Naresh Kadyan lodged FIR and then moved complaint in the Special Environment court at Faridabad.
48. Raised his voice against Indian Force at Sirsa and rescued black buck and Chinkara then moved complaint before the Special Environment Court at Kurukshetra.
49. Black buck was hunted in Udmi village of Panipat, Police lodged FIR then tried to hush up the matter but Naresh Kadyan moved complaint before the Special Environment court at Kurukshetra.
50. Elephants are being abused for pride, begging - political tools, personnel gain and profit; Naresh Kadyan successfully managed many online petitions. FIR lodged with Sonipat Police against begging with Elephant, female elephant was confiscated, like wise complaint lodged with Dhand Police station in Kaithal, abused Amar circus female elephant was shifted to Delhi Zoo.
51. The Director General of Supply and Disposal along with the Government of Punjab insulted the State Emblem of India but Naresh Kadyan lodged FIR against all of them with the Police Station Model Town, Rewari, like wise Punjab Khadi Board replace its logo.
52. Naresh Kadyan strongly opposed the Wild boar – blue bull culling in MP and Monkey culling in HP. The Govt. of Haryana amended its Haryana Cattle Fairs Act, 1970 with Haryana Cattle Fairs (Amendment) Bills, 2013 on Naresh Kadyan complaint, now campaigining for same action in Punjab.
53. The Broadcasting Content Complaints Council (BCCC) has issued guidelines to 235 TV networks not to abuse animals, where as Naresh Kadyan opposing animal abuse in live TV shows since last five years.
54. An injured bird was rescued from the National Institute of Financial Management (NIFM), during this rescue Langur was found in captivity to keep away common monkey from NIFM and the same matter taken up with the management under RTI Act, 2005.
55. Naresh Kadyan nominated as a member, State Committee for Slaughter Houses by the Government of Haryana.
56. Complaint lodged for animal abuse at Janter Manter by Shri Murli Manohar Joshi, MP etc, Delhi Police Complaint Authority website insulted Emblem matter taken up with Police.
57. Campaigning to get ban on interstate transportation of Camel from Rajasthan & Gujrat.
58. Lodged FIR with Palwal Sadar Police station, against company for keeping langur on their pay roll.
59. Crack down the meat supply to a holy city Kurukshetra and lodged FIR against two hotels Saffron and Heritage for serving non vegetarian foods, violating the High Court orders and hitting the religious sentiments of general public at large.
60. Observations about the declaration of cow progeny as a state domestic animals of Haryana, Session trials for crime against cow progeny, amendment in the legal status of crime against animals accepted by the State Committee for Slaughter Houses.
61. FIR lodged with Rewari Model Town Police, against the Icon, eBay India and Amazon online malls for insulting Lord Buddha image, Delhi High Court also issued directions to the Delhi Police on PIL moved by Abhishek Kadyan and Sukanya Kadyan under guidance of Naresh Kadyan. Ebay India opposed this FIR and they moved for quashing FIR but another application was moved for CBI investigation strongly opposition of quashing petition in the Punjab and Haryana High Court at Chandigarh.
62. Complaint lodged with the Gurgaon Police, against Aam Aadmi party against their objectionable logo. The Election Commission of India upholds his objections raised on AAP logo and AAP restricted not to use Ashok Chakra.
63. PIL No. 108 of 2013 moved before Supreme Court of India about protection of Sambhar Lake from bore well mafia in Rajasthan and to protect exotic species.
64. Moved campaign for the removal of Shri K.D. Singh from the Chairmanship of the National Meat and Poultry Processing Board (Ministry of Food Processing Industries – Govt. of India). BCCI should be under control of Ministry of Sports issue taken up.
65. Moved complaint with the Election Commission of India, to freeze the BJP symbol Lotus, being a National flower of India.
66. Advisories on stop animal abuse and to avoid use of polythene during elections issued by the ECI, Naresh Kadyan raised these points during Municipal elections in Haryana.
67. State Emblem of India insulted by the Punjab Govt., 150 ton wheat rotten in open in the objectionable plastic bags, on which Emblem image insulted, matter taken up with the Ministry of Home Affairs.
68. Malnutrition issue in Gujrat, UP and Madhya Pardesh taken up with the concerned, actively participated in Uttrakhand disaster relief work online fundraising, lodge complaint for theft – snatching as well.
69. Garhwali Officers Mess have many endangered wild animal trophies in illegal possession, exposed it by a petition moved under RTI Act, 2005 matter taken up with the Police, WCCB and then notice issued to the Chief Wildlife Warden of Uttrakhand by the WCCB.
70. Leopard display granted by the AWBI to Ajoba Marathi film, ignoring their own rules, like wise bullock exhibition permission granted, tiger exhibit in TV serial Ek Veer ki Ardass Veera telecast by Star Plus but Naresh Kadyan moved complaint against all offenders.
71. The Khadi and Village Industries Commission promoted Horn and Bones including Ivory product activity (Manufacturing and trading) under PMEGP scheme but it is banned due to Abhishek Kadyan and Miss Sukanya Kadyan complaint moved under guidance Naresh Kadyan, online campaigning, notice issued by the Wildlife Crime Control Bureau to KVIC and then ban was imposed on ivory items by the KVIC. The United Nation affiliated the International Organisation for Animal Protection - OIPA chapter in India recommended awards for CEO, KVIC and Additional Director, WCCB for their supportive actions upholding objections raised.
72. Ban Quail farming, Japanese quail activity was dropped by NABARD but during 2013-14 budget provisions are strongly opposed by Naresh Kadyan for Quail breeding.
73. Cheetah scheme was prepared with out approval of the National Wildlife Advisory Board, protection cover under the Wildlife Protection Act, 1972 and it was strongly opposed by Naresh Kadyan.
74. ADR – National Election Watch official logo violated the Flag Code of India, complaint lodged with Delhi Police.
75. Report placed in Haryana Assembly about Chautala's family trust be inquired by CBI along with the statement given by General V.K. Singh about funding to J&K politicians.
76. Good Governance in Haryana led by Ch. Bhupinder Singh Hooda appreciated all around; The United Nation affiliated OIPA in India delivered its award to Ch. Bhupinder Singh Hooda via young icon Shri Deepender Singh Hooda, Member of Parliament, Rohtak during his visit to village Siwana in Jhajjar District (Haryana).
77. Naresh Kadyan put his weight behind successful implementation of the National Food Security Ordinance, 2013 with demand of iodized salt for human consumption.
78. Justice for Sikh families in Kutch, Gujarat, matter taken up with the NHRC.
Naresh Kadyan earns International recognition and credibility, to know more about his work, his name may kindly be searched at any search engine at internet, you can find his images as well. He has managed many PIL's and online petitions, as he has spent 30 years active service for Khadi and Village Industries, mankind, animals, wildlife, nature and society as well.

Why unnecessary pain and sufferings to these innocent animals?

On December 10, 2000 a cattle special train was carrying 40 boogies full of cows and 16 cows in each for slaughter, this train was going from Qila Raipur Punjab to West Bengal Howarrah. Naresh Kadyan along with his People for Animals (PFA) Haryana team members found this train was kept in Tuglakabad - Delhi after diverting from Gaziabad but Naresh Kadyan controlled this train and brought to Faridabad with out any scheduled. FIR was lodged with the GRP, Faridabad because Naresh Kadyan found Oxytocin injection in 5 boogies and these injections were misused on cows to let down their milk, during this course Naresh Kadyan got stay orders from the local court to download all 40 boogies cows for treatment, care and shelter....later after 5 days stay was vacated by the District Session Judge because Hindu Organizations failed to download all cows from the train. Party moved to the High Court at Chandigarh for damage and loss.
After 15 days on December 28, 2000 same owners of above said cows loaded another special cattle trains for same route but this train again was stopped at Gaziabad on the complaint lodged by Naresh Kadyan, which was converted into FIR after rescuing 40 boogies cows 16 in each, all cows were sent to the local / nearby Gaushala'a for treatment, care and shelter. Party again went to High Court at Allahabad but High Court uphold all objections raised by Naresh Kadyan...till today all cows are still with the shelter, where as all accused were convicted by the Faridabad court.....cheers!!!!!!!! as it was a National record in the Indian history of animal rights and their welfare created by Naresh Kadyan. PETA issued this certificate but Maneka Gandhi , then Union Minister in charge of concerned Department / AWBI failed to grant PRANI MITRA Award to Naresh Kadyan.
Oxytocin Injections are harmful for animals, our health as well, if misused on animals to let down milk, which is a cognizable offense in legal terms with sufficient punishment and animal shall be forfeited to the Govt.: People for Animals (PFA) Haryana founder chairman Naresh Kadyan, representative of the International Organization for Animal Protection - OIPA in India lodged FIR's against two cattle trains carrying cows for slaughter in the month of December, 2000.
Joined
Jan 19, 2008
Activist Aspirations
Rabid
Here for
Meeting Friends, Professional Connections, Support a Cause
Group Host of
Groups
"Thought For Today", (PTT) Peace Think Tank, * ~ IN MEMORY OF ALL OUR BELOVED PETS - PICS/STORIES - Chats ~ *, 9/11 CONSPIRACY ! ! !, A WOMANS BEAUTY & HEALTH CRUELTY FREE!, ADD SOME MUSIC TO YOUR DAY*, Abolish Animal Abuse, Amnesty International, An Orchid in Australia, Animal Activists, Animal Petitions, Animals have souls too, BOYCOTT JAPAN, Backyard Birds more »
Hometown
Siwana - Haryana
Homepage
http://www.oipa.org/
Birthday
Oct 10, 1961
Languages
hindi, English as a 2nd Language
About Me
Gandhian ideologist, philosopher, social reformer, environmentalist, RTI and animal rights activist. Chairman, PFA Haryana and Country Head of OIPA in India.
Introduce yourself to Naresh
Lifestyle
Pets
All species of animals
Activist Aspirations
Rabid
Political Leaning
Depends
Religions
hindu
Eating Habits
vegetarian, lots of water, tea and coffee, STRICT VEGETARIAN
Wild Fact About Me
My Philosophy
DO & DIE
What Gives Me Hope
Positive energy & thoughts.
If I were Mayor, I'd make the world a better place by
Peace, love, prosperity & affection amongst all
What/who changed my life and why
What Bugs Me

Passions
animals, peace, spirituality, nature, environment, Energy Healing And Love
Inspirations
The Great Spirit, animals, nature
What Scares Me

Favorites
Role Models
Mother and father, Mother Teresa, buddha, Jesus Christ, Martin Luther King Jr., Mahatma Gandhi
Quotation
Why unnecessary pain & sufferings to the animals ?
Interests
meditation, wildlife, Spirituality/Philosophy, Mind/Body/Spirit, environment, children
Books
Anything to do with animals and nature
Music

Movies

TV Shows

Favorite Foods
ice cream, rice, salad, fruit
Favorite Places
parks, rivers, forests, lakes, mountains, nature
Can't Live Without
hope, animals, freedom, love, nature
Introduce yourself to Naresh
My Butterfly Rewards
Most recent activity (up to 500 gifts shown)
---
I've earned Butterfly Credits