"...To Sow the Seeds of Love..."

Cardiff, United Kingdom
female, age 53
married, 2 children
Speaks: English only *sigh*
Joined Aug 31, 2007


Causes: giving to the needy, give our kids a future, free education, spiritual growth, youth empowerment and community developm, Nature Conservancy, Native American Rights, Natural Health and Healing, holistic healing, Indigenous Peoples Rights, Peace &amp, amp, Nonviolence

Activities: teaching, helping people, giving light and love to this dark world, Books - Collecting, camping, cooking, gardening, Journal Keeping, Listening to Music, painting, meditation, prayer, reading, volunteering, walking, writing, Wildlife Observation, People Watching, arts/craf




Peace Within our Universe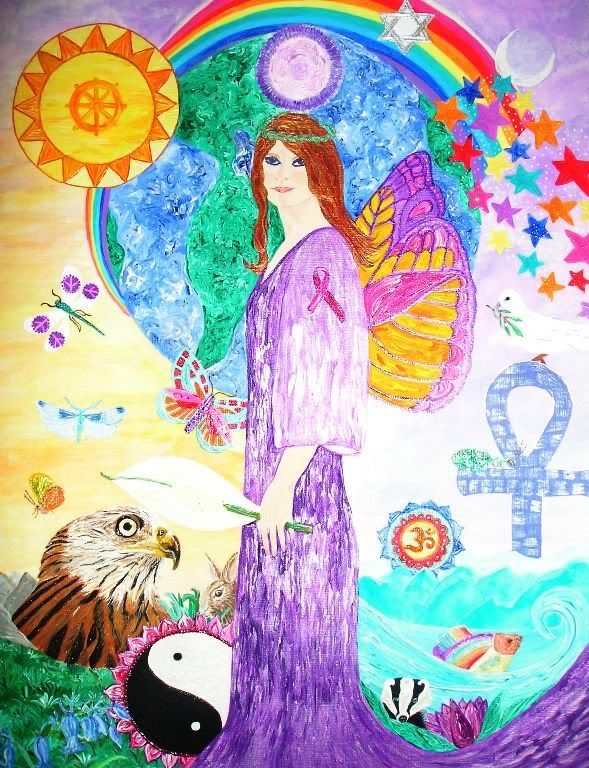 The message I received while painting Peace Within is this...

Angels are expressionless for they tell no lies, feel no fury and have no need for greed...

They emanate only love...

A wish is made upon the creatures of Mother Earth by this being of Love...she wishes for all Humans to find peace and love within their hearts and mind so that we Earthlings may continue to look after the Universe and become once more the gardeners of the soul and Mother Earth...

The Angel of Peace says that we have the power to create love and peace within our hearts and Mother Earth, so why do we not create it?

If you can find peace and love within
then life on Earth will surely begin...

Make a difference to our Universe today
By practicing Love and respect to all
That cross your path and come your way...

Eden's Spirit X
An amazing thing happened after painting Peace Within...
I was at a natural health fayre with a colleague of mine that I had met a few months previous...Her sister had decided to meet us there after lunch and we all decided to do a Shamanic Journey workshop.
I went to the underworld on my Journey and my colleagues sister went to the upper world...
After our Journey was over we were invited to tell our experiences...
As my colleagues sister had never Journeyed before she wanted to tell of hers first, she was excited by what she had envisaged and experienced.
She began by describing the scenery saying she felt at peace as she flew over the World. She said that there were rainbows, butterflies and shooting stars. She told of an Eagle watching her and how she had a discussion with an Angel of Peace asking if her son had a guardian or was being watched over to which the Angel replied "yes he has a Rabbit for a Totem spirit"...
I was gob smacked as I felt she was describing my painting...
After we left I told her of my thoughts and invited her back to my home to view the Painting...
When she and her sister saw it they were stunned, both related to what they saw. She said said that it was exactly her vision, right down to the dress the Butterfly Angel is wearing...
We discussed what I saw as I was creating it and I told her of the vision I had when I was painting the Rabbit...
I saw a Rabbit who had Mixamotosis (a disgusting man made disease), his eyes were bulging and he had run in front of a car begging for his life to be ended...She and her sister both looked at each other in amazement and said "that was the Rabbit that ran in front of her and her fathers car, but she didn't have the heart to run it over so, she picked it up, wrapped it in her Jumper and nursed it all the way to the vet where she paid for it to be put out of its misery... That explained why her son had a Rabbit Totem...
She then pulled up her Jumper and showed me a Yin/Yang symbol and said the one I have in my painting is the one she wanted in South America (also in the painting) "but they gave me this instead, I wanted it to look more like a flower" she stated....the one on her hip is plain and simple...
All the Peace symbols represented a Peace mission she had been involved with in south America and other parts of the World and the Dress of the Butterfly, which is her birth Totem, was exactly how she had designed her wedding dress...
I was left feeling overwhelmed, as was she...Certainly Peace within began this Ladies Journey to believe...and I am so happy to have confirmed that what she saw in her Journey and was told was also painted months earlier...A momentum for that magical day that set her on the path to spiritual freedom, knowing that there is a magical place somewhere in the ethers where our guardians watch over us...Edens Spirit...
---
The Butterfly, she loves her freedom for she has known the confinements of the cocoon..
.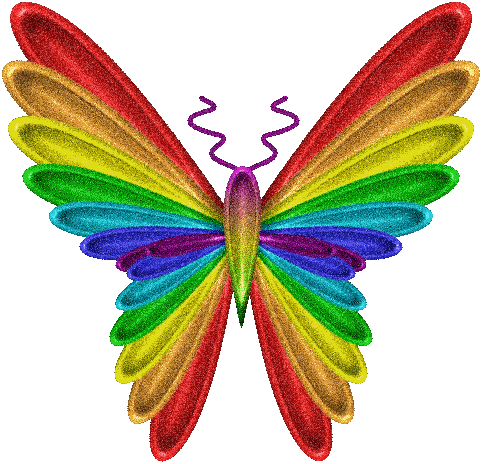 ---

Kisses for Everyone
Joined
Aug 31, 2007
Activist Aspirations
Enthusiastic
Here for
Meeting Friends, Job Search, Professional Connections, Support a Cause, Other
Group Host of
none yet
Groups
! God a Logs on Living and Dying !, Amnesty International, Cat Lovers, Defenders of Wildlife, Defenders of Wildlife Action Fund - Electing Pro-Wildlife Leaders, Dog Lovers, Earth Day, Elephant Lovers, Greenpeace, Habitat for Humanity, Healthy Cooking, Healthy Living Network, Heart Of Mother Earth, Treehuggers more »
Hometown
Homepage
http://www.edenspirit.co.uk
Birthday
June 21, 1964
Languages
English only *sigh*
About Me
I am an Artist who loves to paint peoples spirits within the form of a tree, a gift bestowed on me many moons ago. My trees are full of symbols and offer guidance and healing, I like to think they are triggers to the soul, encouraging it to keep growing upwards towards the light...I am beginning a new life...I am becoming who I was born to be after years of being a mum...Kids have flown the nest and I just wanna have fun...I am a very caring and understanding soul who loves to sit with nature. I am on a mission to sow the seeds of love and help others find their way in life...I am a good listener and have been told by my good friends that I am a wise old spirit... I am forever learning and reaching for the sky...I am an Oak in Celtic Astrology...I grow slowly, retaining my youth and gather knowledge at my own comfortable pace and I am strong with many limbs that reach out and shelter life and I love to share what gifts I have... I love to learn; I used to teach Environmental Arts and Crafts combined with personal development to those in need in the community. I am having a break at the moment while I gather the knowledge I need to move on to my next phase in life...I am a student of life and I love it... I am so grateful to God for all the lessons I have been given in life, good and bad; it has helped me to become more compassionate, understanding, forgiving, loving and grateful towards others and for what I have...If I could have one wish it would be to Heal the World so only love existed...We are the gardeners of our own Souls as well as the Earth, so why not start sowing the seeds of love this instant? I love my beautiful Grandchildren (and all children)and want them as well as all others to inherit a world of understanding and compassion towards every living entity; A peaceful world is what I dream of...My grandson Jack, aged 3 is Autistic, I prefer to call him Artistic or a Crystal child (he is very psychic)... My other grandson Brandon, aged 5 is a young Steven Spielburg and can't half tell stories about 'The other World'... I pray for peace each day and if I have a problem that binds me to guilt I let it go to God to be healed...Guilt is not a good thing to hold onto... When I make it in life I am going to run an Holistic retreat for all ages, there will be no discrimination for we are all one in God's eyes and all will be welcome...It will have horses, gardens, healing and therapy rooms. There will be a river near by and a craft room where who ever chooses can express themselves...plus much more... It is my desire to retire to France or somewhere that is surrounded by Trees and woodlands so I can stay connected to Mother Earths Wisdom... I would love to write a book but wouldn't know where to start (I suppose the beginning would be a good place:-)
Introduce yourself to Jacqui
Lifestyle
Pets
Cat named Suki and Dog named Sacha
Activist Aspirations
Enthusiastic
Political Leaning
Religions
holistic spirituality
Eating Habits
trying to keep it somewhat healthy!
Wild Fact About Me
I believe I am an Autistic/Indigo Adult
and receive messages of guidance from the higher realms...
My Philosophy
Love, Love, Love...
What Gives Me Hope
Prayer
If I were Mayor, I'd make the world a better place by
Employ as many people that is needed to care for all, in every nook and cranny of society so that everyone can be healed in mind, body and spirit...
What/who changed my life and why
The Journey by Brandon Bays...


It taught me how to forgive and let go...
What Bugs Me
Any one that would hurt an animal, gossips, The destruction of rural areas, people who rape, Any one that would hurt a child, Litter Bugs!!, any one that would hurt a woman, people who won't let you speak, those who think they are above others, People who think yo
Passions
loving the most challenging people, My Grand Children, cooking, playing with my grand sons, Wishing on a star, painting guidance and celebration trees, camping, reading, trees, other cultures, peace, nature, my family, LIFE!!!, learning, god, environment, Energy Healing
Inspirations
The beauty of all life, My Grand Children, the sun rising in the morning, The Moon and Night Sky, Mother Nature and All Its Inhabitants, Jesus Christ who saves!!, my family, happiness, understanding, some of my teachers, nature, life itself, Birds chirping, children, c
What Scares Me
Fear Is Void of Freedom
Favorites
Role Models
Those who act out of love and compassion, GOD ~ Jesus Christ ~ Holy Spirit, Goddess and God, Princess Diana, Mother Teresa, Dalai Lama
Quotation
Wonder in my Head
...here is the deepest SECRET nobody knows (here is the root of the root and the bud of the bud and the sky of the sky of a tree called life; which grows higher than the soul can hope or mind can hide) and this is the wonder that's keeping the stars apart. I carry your heart (I carry it in my heart) E.E. Cummings (1894-1962)
Interests
Native American Culture, Angels, helping others, Holistic Lifestyles, Autism, symbolism, 11:11 awakening, Native American Philosophy, The Tree of Life, Books - Author, Art/Design, crafts, environment, gardening, herbs, Holistic Health, humor, internet, libraries, music, medi
Books
the Holy Bible, Tree Talk, Doreen Virtue Books, Earth Wisdom, Symbolism, Sacred Trees, Celtic book of dying, kabbalah, Helen Steiner Rice, Poetry by Patience Strong, Brandon Bays, Diana Cooper, Celestine Prophecy - James Redfield, spirituality, Sefl Help Books!, Anyth
Music
folk, enya, u2, world music, the beatles, reggae, Pink Floyd, new age, jazz, christian, country, gospel, celtic, all kinds
Movies
action, pocahontas, Annie, jumping jack flash and other funny films, The Color Purple, ghost, Gladiator, Grease, Gone with the Wind, Sound of Music, Pretty Woman, titanic, Wizard of Oz, the Matrix, The Green Mile, Shawshank Redemption, Forrest Gump, dirty dancing, Dances w
TV Shows
East Enders (shame on me), High Hopes, Catherine Tate, The Vicar of Dibley, The God Channel, Discovery Channel, Animal Planet
Favorite Foods
stir fry, tomato and basil soup, cauliflower cheese, cauliflower mash, leek in cheese sauce, sunday dinner roast, rosemary potatoes, spaghetti bolognaise, Chile con carne, homemade chicken curry, veggies, salmon, pizza, cheese
Favorite Places
Scotland (West Coast and islands), French Coasts, The French Country, outdoors under the stars, outdoors around water or the woods, the country side, Wales...where my heart is at home, nature, parks, rivers, forests, lakes, the mountains, the ocean
Can't Live Without
God, Jesus and my Family, peace, freedom, hope, nature, love
Introduce yourself to Jacqui
My Butterfly Rewards
Most recent activity (up to 500 gifts shown)
---
I've earned Butterfly Credits