"Murphy's Law refuses to leave me alone. So my mission is to shake hands with Murphy, and finish the job anyway."

Yuba City, CA, USA
female
separated
Speaks: english
Joined Apr 21, 2008


Causes: Israel/Palestine Conflict Resolution, Campaign Finance Reform, Civil Rights, Breast Cancer Awareness, Age Discrimination, against factory farms, against Anti-Semitism, Affirmative Action - Pro, Adoption/Foster Care, Abolish the death penalty, GLBT rights




These beautiful pictures perfectly describe what I would LOVE to feel.

There is no reason to think
that JFK's words shouldn't apply to
ALL nations.

I am not a bigot, racist, hatemonger or fearmonger.
I love America, Americans and I respect the office of the president of the United States, no matter who is in it.
Nobody is all bad, and there is NOBODY who can do no wrong.


I accept people wth differing views, and I am accepting of people who live lifestyles different than my own (which is not defined here).

I do NOT accept bigotry, racism or liars.

I prefer to surround myself with people who want to make a POSITIVE contribution to their worlds, or even people who just want to live in it.

I do not appreciate greedy conservatives who CLAIM to be Christian (or any other religion that requires love for your fellow humans), who choose to ignore the love in their bibles, and instead choose the love of their bank accounts. Nobody will go broke seeing to it that EVERYONE has the basic necessities of life. Quite the opposite, actually.



I support ALL marriage
between consenting adults.

If your marriage is so weak that it will fall apart because of anything outside of it, then you shouldn't be married.

The sanctity of somebody else's marriage is none of your business. Tend to your own.




Mother, Earth is in OUR hands






I believe in using organic cleaning products ALWAYS.
I believe that keeping our environment clean should be AFFORDABLE, even for the poor.
I believe that when I ask a company for non-proprietary information about their product. I should get an answer that satisfies my curiosity; not a form letter thanking me for my interest.
Shaklee products and the Shaklee Corporation fit the bill!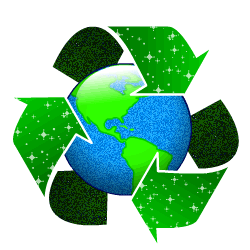 It's called REINCARNATION


My upper retainer is
Gay Pride Rainbow,
and my lower retainer is
Lesbian Pride Pink!






If Electricity comes from
ELECTRONS,
Does Morality come from
MORONS?




free hit counter
Joined
Apr 21, 2008
Activist Aspirations
Casual
Here for
Meeting Friends, Dating, Support a Cause, Other
Group Host of
none yet
Groups
10:10 Care 2, AGAINST DEATH PENALTY AND LIFE SENTENCE WITHOUT PAROLE, Care2 Feedback and Suggestions, DUO for World Peace, Earth Day, GLBT Rights Global, Global Alliance to Ban GMOs, Greenpeace, Healthy Living Network, Heterosexuals for Gay Rights, I~Promote, MAGICAL SECRET GARDEN, Meditation Station, Michael Moore/People Power! more »
Hometown
San Diego, CA
Homepage
Birthday
May 04
Languages
english
About Me
I've transitioned from being happy to being happy again.
Introduce yourself to Deanna
Lifestyle
Pets
My comppanion of 10 years, Rowdy, a silky haired fox terrier
Activist Aspirations
Casual
Political Leaning
Very Liberal
Religions
Spritual/not religious, atheist, Maybe a Diest?
Eating Habits
Raw Foods, fruits and veggies, string cheese, Organic coffee, SHAKLEE since 1970, SHAKLEE is all Organic, SHAKLEE Cinch Bars, SHAKLEE Whey Protein, SHAKLEE Supplements, mixed nuts, nothing with a face, lots of water, Keep it Healthy, cheese, garlic
Wild Fact About Me
Murphy's law caused me to find out that I can live like I am roughing it in one room in a house with no gas, no shower, ONE water spigot above a big bin to catch the water, limited electricity, only portable heat and a/c, and a toilet. THANK GOODNESS I was an avid camper as a kid!

I was on 'Family Feud" with Richard Dawson. The question was; Name a popular summer color. It was up to me to give the final correct answer in order to go on to the bonus round. But I missed it. The final answer was BEIGE! Sigh. We walked away with $283 and some Jean Nate products.
My Philosophy
Experience it, then learn from it.
What Gives Me Hope
Since suicide is not an option, just about anything else will work.
If I were Mayor, I'd make the world a better place by
Truth in advertising should apply to politics, along with the same fines for breaking the rules.
What/who changed my life and why
The movie "Pollyanna" had a HUGE influence in me looking for something to smile about, no matter what the situation.
What Bugs Me
arrogance, hypocrisy, injustice, liars, intolerance, Litter Bugs!!, people who rape, people who don't "listen", Drunk Drivers, bullying, BEING IGNORED!, Any one that would hurt an animal, any one that would hurt a woman
Passions
my dog, earth
Inspirations
the beauty of nature, the wind, Birds chirping, animals
What Scares Me
RUSH LIMBAUGH, Criminals that are young and violent, Disrespect for others, Religious Extremism, Failing AGAIN
Favorites
Role Models
Mother Teresa, Al Gore (for Environmental Causes), Barack Obama, Jane Goodall, Rosa Parks, Oprah Winfrey, Martin Luther King Jr
Quotation
"Since when do you have to agree with people to defend them from injustice?" - Lillian Hellman:

But, more importantly,

Do unto YOURSELF as you would do unto others, and as you would have others do unto you.
Interests
Human Rights For All People, politics, GLBTQ rights and interests, Spirituality/Philosophy, recycling, meditation, environment
Books
spirituality, any books about /the PARANORMAL, Any books about ANGELS
Music
classical, the beatles, Rock and Roll, reggae, oldies, new age, enya, Easy listening, Classic Rock, celtic
Movies
All musicals, Wizard of Oz, titanic, Sound of Music, Grease, Gone with the Wind, ghost, Dances with Wolves, comedies
TV Shows
Rachel Maddow, What Would You Do?, 20/20, Shark Tank, Cake Boss, drop dead diva, The View
Favorite Foods
mexican, ice cream, Food is just a way to survive
Favorite Places
Yellowstone National Park, Niagra Falls, home, nature, Reno, San Francisco, california
Can't Live Without
my dog
Introduce yourself to Deanna
My Butterfly Rewards
Most recent activity (up to 500 gifts shown)
---
I've earned Butterfly Credits