"no more abuse on the innocents!"

Morgano, TV, Italy
female
married
Speaks: a few words of latin(from school), an even smaller bit of spanish, a very little tiny bit of Irish Gaelic, a little french, english, italian
Joined May 14, 2008


Causes: Binge Eating Disorder Awareness, stopping BSL, Revolution of Consciousness, Animal Welfare, against animal testing &amp, battery farming, against gmo food, Food Safety, Freedom of Expression, global warming, Rain Forests, Violence against Children, Separation of




NOTE: Please do not contact me for dating purposes as I'm married and I'm here to make friends and help the animals and nature.




I often send around alerts by ecard, not only because I have over 400 contacts, but also and particularly because for every ecard sent a donation is made. This doesn't mean that every Ecard I send is a petition, same as it doesn't mean we can't be friends if we share interests and goals. Just introduce yourself and tell me that you do not wish to receive Ecards.
Thanks!

Here are some important petitions that need the most of attention as their deadline is approaching: please take a minute to sign!!!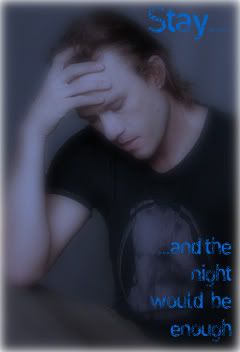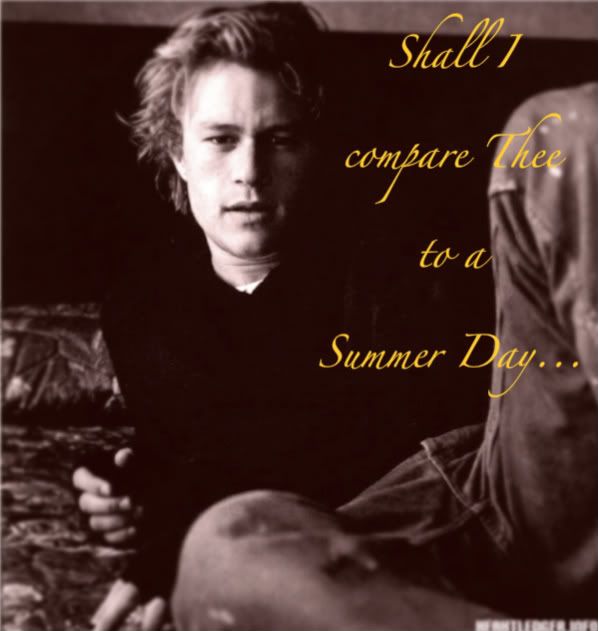 With you I walked on fields that were
long there before what happened there.

Along the ditch and bowing trees
The high thin grass tickling our heels;

Along we walked, the summer breeze
gently did brush our hair between.

The golden summer was as she were
When ancient fields still lay down there

And the ancient house, the gravel road
lazily smiled as once before.

With you I walked, and talk did we
amidst grass waves and scented wind.

By Alice O.




Friends are like a gentle spring rain
or a shower of dry coloured leaves at fall...
their sweetness soaks your heart like honey
and their light heals your wounds

Thanks for the lovely sweet poem dear Yvette :)
hope you don't mind I put it in my page, I really like it:x


Look at with your heart
Listening the silence
You will have the essential
In hollow your hands

Tomorrow you will go
As the cloud
That the wind pushes
And never stops

Prepare the mint tea
My land is the sea
The desert is my king
(text of Yvette M.)
Sign for VARESE: PETITION FOR THE DOG POUND OF VARESE: SAVE THE DOGS FROM FREEZING TO DEATH!
"The old Lakota was wise. He knew that man's heart away from nature becomes hard; he knew that lack of respect for growing, living things soon led to lack of respect for humans, too."
- Luther Bear, Native American.
Joined
May 14, 2008
Activist Aspirations
Rabid
Here for
Meeting Friends, Support a Cause
Group Host of
Groups
"SAVE OUR WILD MUSTANGS & OUR HERITAGE & STOP SLAUGHTER", (APPPN) A Petition Posting & Peoples Network, ANIMALS NEED FOREVER HOMES ASAP HIGH KILL SHELTERS, ANIMCORD: Would you like to save abandoned animals?, ANTI-FUR SOCIETY, Abolish Animal Abuse, American Coyote Awareness, An Orchid in Australia, Animal Education and Petitions, Animal Fanatics, Animal Petitions, Astrology Graphics Of the 12 Characters and Meaning, Backyard Birds, Bird Conservation more »
Hometown
Somewhere Between Venice and Padova
Homepage
http://www.new.facebook.com/home.php?ref=ho
me#/profile.php?id=1499255773&ref=profi
le
Birthday
May 01
Languages
a few words of latin(from school), an even smaller bit of spanish, a very little tiny bit of Irish Gaelic, a little french, english, italian
About Me
When I believe in something I never give up on it.
And I believe we should ALL try and leave the world a bit better than the way we found it (Thanks Baden Powell for the quote :) ).

We are just passengers on our journey through the earth and we should leave the earth the same way we'd like to find it.
Introduce yourself to Alice
Lifestyle
Pets
3 dogs, over 20 cats
Activist Aspirations
Rabid
Political Leaning
Indifferent
Religions
Native Spirtuality, earth religions, pagan
Eating Habits
trying to keep it somewhat healthy!, Still Love Chocolate Though!, Keep it Healthy, LOTS OF TEA, Drink Loads Of Water, Almost Vegetarian
Wild Fact About Me
I love soap bubbles, running barefoot in the grass and playing with the sea waves. And with not little shame I must admit that I don't watch most walt disney cartoons...because they make me cry :""""
It all started with Bambi when I was 4, and went on with Dumbo and many others.
The last one was Happy feet...I thought it was some kinda comedy(like the ice age, that sort of thing) but I ended up crying like a fountain buhu that's shameful lol I'm worse than a granny!
My Philosophy
listen to your heart and you'll know what's right
What Gives Me Hope
Mother Nature.
My friends on Care2
If I were Mayor, I'd make the world a better place by
Ban big cars and invest in green energy. Change all the street lights to solar powered lights. Make a law to punish all perpetrators of animal cruelty as they really deserve. Ban hunting and throw hunters to jail.
What/who changed my life and why
My hubbby :)
Luna
What Bugs Me
sarah palin, Those who hurt others weaker than them, The destruction of rural areas, Stupid mean people, pushy people, People whom do harm unto others, people who WON'T use their minds!, My stupid next door neighbor, intolerance, indifference, hypocrisy, gossips, Ev
Passions
Heath Ledger, family, my husband, my cats, art, fire, writing, water, trees, spirituality, peace, mythology, nature, love, LIFE!!!, learning, environment, Energy Healing And Love, earth, cats, animals
Inspirations
animals, My furry babies, the beauty of nature, my husband, to fulfill my purpose on earth, the wind, the sun coming up, rain, peace, ocean, nature, love, life, goddesses, blue skies, Birds chirping, a gentle breeze, animals
What Scares Me
bulimia, centipedes, religious fanatics, politicians, illnesses, apathy, abusers, rape, War - Cruelty - Greed - Indifference, spiders, Violent people, Religious Extremism, Losing the ones I love, Is how cruel the people of the world are, Ignorance and evil, global warm
Favorites
Role Models
My Spiritual Guides, Gods, my husband, grandfather, mother, bono
Quotation
You catch more flies with honey than with vinegar.

...Why so serious? :)

What doesn't kill you makes you stranger
Interests
medieval fencing, re-enactment, history, heath ledger, spirit world, Paganism/Earth Religions, history, aromatherapy, crafts, crystals, ecology, herbs, Gardening/Farming, national parks, Mind/Body/Spirit, Mythology / Folklore, psychology, recycling, reading, Spirituality/Ph
Books
ancient cultures, witchcraft and paganism books, criminology, unusual or very old cookbooks, spirituality, psychology, Prescriptions for Nutritional Healing, poetry, Mysteries, fantasy, history, J.R.R. Tolkien, Harry Potter Series, Anything to do with animals and natu
Music
Easy listening, enya, metal, celtic, classical, folk, Led Zeppelin, oldies, new age, Rock and Roll, the beatles, u2
Movies
Mists of Avalon, the dark knight, Harry Potter, comedy, Fight Club, shrek, Gladiator, Braveheart, Dances with Wolves, PIRATES OF THE CARIBBEAN, Lord of the Rings, horror movies
TV Shows
Most Haunted, Ghost Whisperer, Six Feet Under, simpsons, medium, history channel, futurama, csi, Cold Case, Discovery Channel, Animal Planet
Favorite Foods
coffee, pasta, rice, potatoes, strawberries, veggies, mexican, ice cream, lasagna, greek, fruit, indian, spaghetti, salad, pizza, italian
Favorite Places
Donegal Ireland, malin head, australia, forests, france, london, the ocean, rivers, woods, nature, My bed, mountains, italy, ireland, greece
Can't Live Without
gods and godesses, hope, good food, laughter, love, friends, coffee, air, water, sunshine, sleep, peace, nature, my husband, freedom, family, animals
Introduce yourself to Alice
My Butterfly Rewards
Most recent activity (up to 500 gifts shown)
---
I've earned Butterfly Credits