"pain does not come when people stop loving us. It is when we stop loving them."

Liverpool, UK, United Kingdom
male, age 66
committed relationship
pragmatic artist/designer
Speaks: English, German
Joined May 23, 2004


Causes: Food Safety, Affordable Housing, Affordable, Affordable Housing, Homelessness, Human Rights, Hunger, Africa, Friends of, Animal Welfare, Indigenous Peoples Rights, Against Factory Farms, Internet Spam, Land Mines, Asia, Friends of, Literacy, Media Eth

Activities: Arts/Crafts, Magic, Massage, Model Making, Movie watching, Museums, Music - Concerts, Music - Concerts, Listening to Music, Painting, People Watching, Beachcombing, Scuba Diving, Drawing/Sketching, Swimming, Travel, Adventure Travel, Home Improvement







The severe age that crushed the deeds of man could not destroy his dreams; nor could they weaken his Love, for dreams and affections are ever-living with the Eternal Spirit. They may disappear for a time, pursuing the Sun when the night comes and the Stars when morning appears, but like the light's of Heaven, they must surely return . . . . . . . .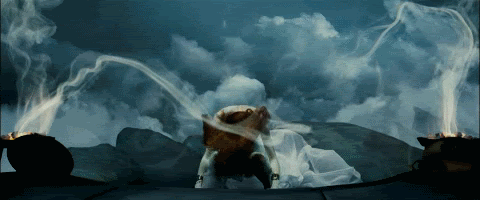 Posed in seductive abandonment
a scenario of veils veiling veils.
The story is clearly leaking it's
secrets into transparencies.
Her voice a deep throaty smolder,
It is said . . . .
could light a 'Lucky' with an ember
taken from a pause in her words.
Spoken or unspoken, she speaks
a flowing tone of molten lava
warmly accented with shadows
Which, in her passion to unveil
She teases at their substance
with the fullness of her sensuality.
Joined
May 23, 2004
Activist Aspirations
Disinterested
Here for
Meeting Friends, Job Search, Professional Connections, Support a Cause, Other
Group Host of
Groups
Activists & Damn Proud Of It!, Care2 Feedback and Suggestions, Care2Guru, Reforming Our Democracy!, Spirituality, Unassociated F&S
Hometown
Liverpool
Homepage
http://cohesivedesign.net
Birthday
Dec 17, 1951
Languages
English, German
About Me
Independant, spiritual, free thinker.
Handsome, windswept and incredibly modest . . . . . . .
White Crystal Mirror
Introduce yourself to Dolceanstar
Lifestyle
Pets
Cats
Activist Aspirations
Disinterested
Political Leaning
Depends
Religions
Animist
Eating Habits
Almost Vegetarian
Wild Fact About Me
I sneeze when I feel sexy
My Philosophy
Life shrinks or expands in proportion to One's courage.
What Gives Me Hope
tears of compassion
If I were Mayor, I'd make the world a better place by
give the job to Billy Connolly
What/who changed my life and why
'Gifts of Unknown Things' by Lyall Watson . . . . I learned I am not alone or crazy.
'Eve's Bayou' . . . a magic movie!!!
Dying and rebirth . . . a truth to live by!!!
Ernie . . . for showing the way.
What Bugs Me

Passions

Inspirations

What Scares Me

Favorites
Role Models
every One I meet and no body
Quotation
"Where did I put it?"
"If I knew where I put it I wouldn't have f****** lost it!!!!"

"We are all here because we are not all there"
Interests
Wildlife, Anthropology, Architecture, Art/Design, Linguistics, Mind/Body/Spirit, Movies, Mythology / Folklore, Music, Body/Personal Care, Nutrition, Construction/Carpentry, Philosophy, Crafts, Diet, Physics, Ecology
Books

Music
one thing about music . . when it hits, you feel no pain
Movies
Agnes Brown, Eve's Bayou, The Legend of 1900, Rosanne's Will, Mr's Brown
TV Shows
can't think of any . . . at all!!!
Favorite Foods
mine . . . and your's!!!
Favorite Places

Can't Live Without
water, communication, creativity, laughter, tears
Introduce yourself to Dolceanstar
My Butterfly Rewards
Most recent activity (up to 500 gifts shown)
---
I've earned Butterfly Credits