"Thankful for all the new friends I have met and will continue to make!"

Norwalk, OH, USA
female, age 58
married, 3 children
varied
Speaks: English
Joined Oct 29, 2005


Activities: Backpacking, Basketry, Listening to Music, Magic, Needlepoint / Sewing / Weaving, Beekeeping, Birding, Reading, Books - Collecting, Camping, Candle Making, Shopping, Comic Books, Skating - Inline, Soap Making, Driving, Treasure Hunting, Hiking, Walking, H




Hello, all. My human family and creature family are a very big part of my life. Funny how I see their ways and mannerisms in the movies from time to time. I would love to be able to become a restful haven for the abused and mistreated animals that local authorities would discover and then become well enough known to be called by folk before the authorities would become involved. For now the acreage here, is to be a family farm. Well, that has changed since a fire took everything we owned. Now I am in the city and trying to bloom where I am planted. Wish me luck.
I look forward to future sharing and learning from everyone here!!!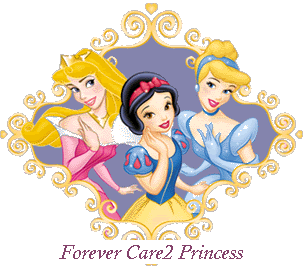 Joined
Oct 29, 2005
Activist Aspirations
Casual
Here for
Meeting Friends, Job Search, Support a Cause
Group Host of
none yet
Groups
(AGR) A Green Road, (DPPRN) Disaster Prediction, Preparedness & Relief Network, All Natural HealthWorks!, Cannabis... Fact, Fiction and Beyond, Care2 FLY?, Care2Guru, Cat Lovers, Dog Lovers, Elephant Lovers, Fighting For The Big Cats, Friends From The Heart, Furever, Gemini Child, HSUS-The Humane Society of the United States more »
Hometown
Columbus, OH
Homepage
http://www.mypowermall.com/Biz/Home/2129
Birthday
May 27, 1960
Languages
English
About Me
Energetic, passionate, busy Multi-tasker.
Introduce yourself to Rebecca
Lifestyle
Pets
4 cats and 2 dogs, 1 bunny
Activist Aspirations
Casual
Political Leaning
Depends
Religions

Eating Habits
Meat and Potatoes
Wild Fact About Me
Gemini
My Philosophy
Living and letting others live! and
Where there is a will there is a way!
What Gives Me Hope
God and my friends
If I were Mayor, I'd make the world a better place by
Put in a sale tax and rid the other taxes
What/who changed my life and why
mom and dad changed my life since they took the time to parent.
What Bugs Me
The destruction of rural areas, people who steal and harm others, People who steal, Litter Bugs!!, liars, indifferance, hate, Drunk Drivers, bullying
Passions
making a difference, water, trees, reading, spirituality, music, nature, learning, laughter, earth, cats, books, animals
Inspirations
understanding, the wind, the sun coming up, the sound of the ocean, The Great Spirit, the beauty of nature, nature, My mother, music, healers, god, Birds chirping, blue skies, animals
What Scares Me
War - Cruelty - Greed - Indifference, religious fanatics, Religious Extremism, not being aligned with Great Spirit, moral direction of our society, fire, apathy
Favorites
Role Models
mother, Mother Teresa, Princess Diana
Quotation
Where there is a will there is way!
Interests
reading, cooking, gardening, flea marketing, EBAY, scary movies, cretaures, pets
Books
unusual or very old cookbooks, The Secret Life of Plants, the Bible, comics, Anything by Stephen King or Dean Koontz, anne rice
Music
u2, rock, new age, Green Day, alternative, coldplay, Techno
Movies
the Matrix, PIRATES OF THE CARIBBEAN, horror, action, scary!
TV Shows
Manimal, Kindred the Embraced, CSI, Dark Angel, 7 days, others
Favorite Foods
Meat and potatoes, desserts esp. cake, truffles, pringles, milkshakes
Favorite Places
Swappers Day, my Mom's house, Tiffin Flea Market
Can't Live Without
soy milk, breathing, sleep, water, pets
Introduce yourself to Rebecca
My Butterfly Rewards
Most recent activity (up to 500 gifts shown)
---
I've earned Butterfly Credits