http://www.holidays-and-observances.com/animal-holidays.html
ANIMAL HOLIDAYS / Observances for APRIL
April 2 - National Ferret Day (Some calendars saying it's May 5th)
April 4 - World Rat Day
April 4 - National Birding Day (First Saturday of April)
April 7 - International Beaver Day
April 8 - Draw a Picture of a Bird Day
April 11 - National Pet Day
April 14 - National Dolphin Day
April 16 - Save the Elephant Day
April 17 - International Bat Appreciation Day
National Volunteer Week - April 21 - 27
April 24 - World Day for Animals in Laboratories
April 25 - World Penguin Day
April 25 - National Go Birding Day (Last Saturday of April)
April 25 - Save the Frogs Day (Last Saturday in April)
April 25 - World Veterinary Day (http://www.worldvet.org)
April 26 - Audubon Day
April 26 - National Help a Horse Day
April 29 - International Guide Dog Day
April 30 - National Adopt a Shelter Pet Day
April 30 - National Animal Advocacy Day
APRIL is Prevention of Lyme Disease in Dogs Month
APRIL is "PREVENTION of CRUELTY to ANIMALS" Month
http://www.aspca.org/about-us/aspca-april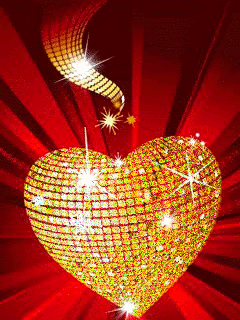 "Bless your 'heart of gold', today and always!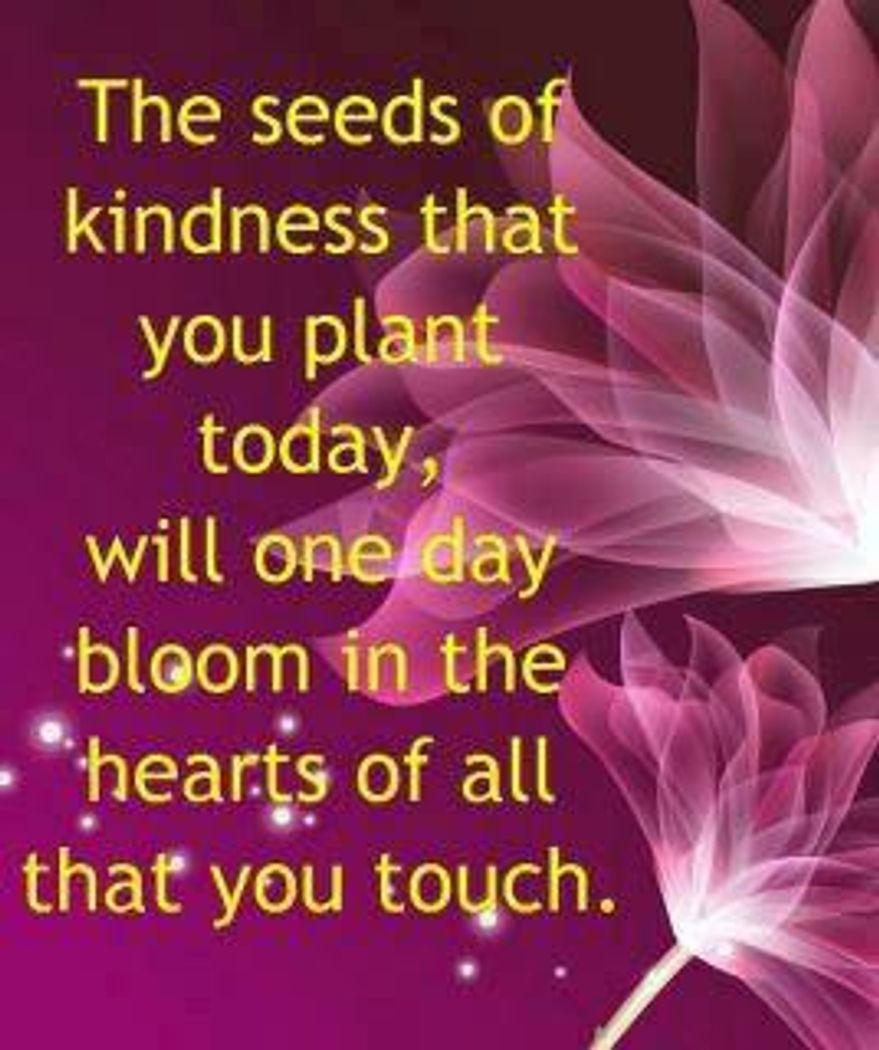 http://www.mkgandhi.org/epigrams/contents.htm
"The greatness of humanity is not in being human, but in being humane." ==Mahatma Gandhi==
Some 'conservation' organizations/so-called 'clubs' do, in fact, SUPPORT hunting. They usually ask for 'membership fees' and 'donations' to fund themselves. Some are up front about it, some are not. I do not belong to any of them or support them financially.
http://www.outdoorlife.com/blogs/newshound/2010/03/sierra-club-we-support-hunting -- (www.addup.org - for petitions) -- and
http://www.animalliberationfront.com/AR_Orgs/Wildlife%20Organizations%20Positions%20on%20Hunting.htm
http://animalpetitionsandmore.blogspot.nl/
"Thank you, dear friends, for all YOU do for our precious animals."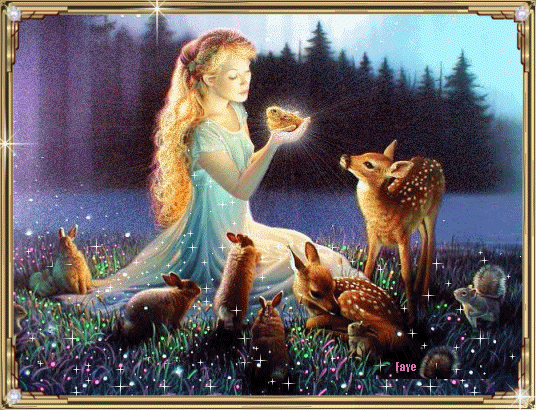 "Have a blessed Easter and a lovely Spring... wishing my wonderful friends here a very HAPPY everything!"
March 14th - 'Learn About Butterflies' Day ~ www.thebutterflysite.com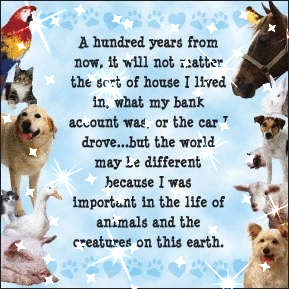 I am AGAINST 'Animal Experimentations'
NO TESTING or RESEARCH on ANIMALS
"We must fight against the spirit of unconscious cruelty with which we treat our animals.
Animals suffer as much as we do. True humanity does not allow us to impose such sufferings on them. It is our duty to make the whole world recognize it.
Until we extend our circle of compassion to all living things, humanity will not find peace."
~Albert Schweitzer~ The Philosophy of Civilization
www.aavs.org - (American Anti-Vivisection Society)
http://aldf.org/ - (www.animalbillofrights.org)
http://www.animalplace.com/links.htm
http://www.animalrightshistory.org/
http://animalsvoice.com/
www.animal-voice.org
www.a-z-animals.com/animals/
www.canadiansealhunt.com
http://www.dmoz.org/Society/Issues/Animal_Welfare/Animal_Rights
www.dogsdeservebetter.org - (No more 'chained' dogs)
www.dogfoodadvisor.com
YEARN to LEARN! - http://en.wikipedia.org/wiki/Earth_Day