"fighting against GMO's Monsanto Nestle Bayer Dow Dupont Syngenta ConAgra, Kellogg's,Coca cola, Pepsico..."

Silk Hope, NC, USA
female, age 60
married, 1 child
Speaks: cat, English/American
Joined Feb 6, 2008


Causes: U.S. Constitut, Protect seed diversity, peace, Against Mining, https://www.organicconsumers.org/campaig, protect our oceans from pollution, rainforests, change the FDA rules, Protect America's Forests, Marine Wildlife, global warming, environment, Endangered Species

Activities: accept our blessings of life, dance, hiking, Wildlife Observation, reading, Music - Concerts, Listening to Music, Journal Keeping, gardening, Drawing/Sketching, camping, arts/crafts




P
HP
Hi, I love having friends but I prefer to get to know you a bit before I add you to my list. If you would like to be friends please send me an introduction and we can communicate from there.
I prefer to know each of my friends on a personal basis and therefore, I keep my list short.
I would like to know you elsewhere, perhaps in a group.
I would like to get to know my friends personally and not just add them to my list.
So write to me and we can get to know each other.
Thank you for understanding.
"All that is needed for the forces of evil to triumph is for enough good men to do nothing."
- Edmund Burke, Brittish political philosopher.
"Until he extends his circle of compassion to include all living things, man will not, himself, find peace."
- Albert Schweitzer, physician/Nobel Laureate.
"There must be progress, certainly. But we must ask ourselves what kind of progress we want, and what price we want to pay for it. If, in the name of progress, we want to destroy everything beautiful in our world, and contaminate the air we breathe, and the water we drink, then we are in trouble."
- Marjory Stoneman Douglas, American Environmentalist
"The Buddha teaches this triple truth to all: A generous heart, kind speech, and a life of service and compassion are the things which renew humanity."
- Buddha.
"Earth Day is the first holy day...and is devoted to the harmony of nature... The celebration offends no historical calendar, yet it transcends them all."
- Margaret Mead, anthropologist.
"Each time someone stands up for an ideal, or acts to improve the lot of others, or strikes out against injustice, he sends forth a tiny ripple of hope."
- Robert F. Kennedy, U.S. politician.





If the bee disappeared off the surface of the globe then man

would only have four years of life left. No more bees, no more pollination, no more plants, no more animals, no more man.




Albert Einstein.
"If you speak gently to a plant it will flourish. If you are angry it
will wither."
B. Belieff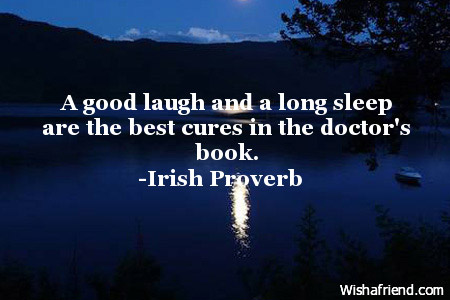 Joined
Feb 6, 2008
Activist Aspirations
Casual
Here for
Meeting Friends, Support a Cause
Group Host of
none yet
Groups
'' GARDEN OF FRIENDSHIP '', Animal Advocates, Aromatherapy & Essential Oils, BipolarGroup, Care2 Feedback and Suggestions, Cat Lovers, Click to Give Free food, Defenders of Wildlife Action Fund - Electing Pro-Wildlife Leaders, Earth Day, Fibromyalgia and Chronic Fatigue Forum, Friends In Need: chronic illness & pain support, Healthy Cooking, Healthy Living Network, Imagine -- a place for the Hippie-Hearted more »
Hometown
Homepage
Birthday
Aug 24, 1955
Languages
cat, English/American
About Me
a Ginger, Happy, old Hippie and Loving country bumpkin.
Introduce yourself to Beryl
Lifestyle
Pets
Simba our feline furball
Activist Aspirations
Casual
Political Leaning
Depends
Religions

Eating Habits
non gmo, Try and Eat Healthy, gluten free, Salmon, Healthy, locally grown, home grown, Organic
Wild Fact About Me
I'm just an old hippie
My Philosophy
surround yourself with positive people and get away from Drama and negativity.
What Gives Me Hope
The friends that I have had forever. and My husband who is one of my oldest and best friends
If I were Mayor, I'd make the world a better place by
Outlaw fracking. Protect manatees. Outlaw the export of our trees to Europe for fuel. Make a law that for every one tree cut down two must be planted. Require GMO labeling. Put Monsanto and their killing kind out of business.
What/who changed my life and why
My Father Sam Belieff
What Bugs Me
Any one who hurts animals, poisoning nature with chemicals, pesticides, toxins in oour food, people who don't listen, abusive people, Destroying the planet !!!, Any one that would hurt a child, animal cruelty, Any one that would hurt an animal, any fool that hurts
Passions
butterflies and bees, gardening, trees, my friends, nature, my family, music, love, laughter, environment, earth, broadening my horizons
Inspirations

What Scares Me
War - Cruelty - Greed - Indifference, hate, global warming
Favorites
Role Models
Marjory Stoneman Douglas
Quotation
Life is like a sheet of driven snow
Be careful how you step on it
For every step will show. Mary Van Pelt
Interests
wildlife, recycling, Mythology / Folklore, My pets., Mind/Body/Spirit, humor, Holistic Health, history, herbs, gardening, environment, ecology, aromatherapy
Books
too many to list, I hate typing
Music
Derek Trucks, Eric Clapton, The Beatles, Led Zepplin, The Who, John Pride, Arlo Guthrie, Doobie Brothers, Jimi Hendrix, Santana, Bonnie Raitt, Jimmy Buffet, Allman Brothers
Movies

TV Shows

Favorite Foods
home grown veggies, stevia, verrry dark chocolate, Ginger, Chia, turmeric, cinnamon, quinoa, golden flax, honey, salad, Greek yogurt, Avocados!!!
Favorite Places
Country atmosphere, Miami Springs, -my home town, Miami Beach, North Carolina, woods, the ocean, nature, mountains, home, forests, beach
Can't Live Without
the Great Spirit, music, love, laughter, water, sunshine, country \nice people/ real water, my cat, My husband
Introduce yourself to Beryl
My Butterfly Rewards
Most recent activity (up to 500 gifts shown)
---
I've earned Butterfly Credits