"courage to change"

San Francisco, CA, USA
female, age 55
committed relationship, 5 children
Speaks: English
Joined Jan 4, 2005


Causes: Breast Cancer Survivors, Breast Cancer Awareness, Mental Health Support Group, Education, Endangered Species, GLBT Rights, Gun Control - Pro, Gentrification - Against, Violence Against Children, Video Games Violence, Chil

Activities: Acting, Amusement Parks, Antiquing, Aquariums, Baseball - Watching, Massage, Meditation, Movie watching, Museums, Music - Concerts, Music - Concerts - Symphony, Listening to Music, Basketball - Watching, Partying, People Watching, Photography, Boating - c




treat yourself as kindly as you would your best friend...
HERE'S AN IRISH PRAYER:
May those that love us, love us.
And those that don't love us
May God turn their hearts;
And if he doesn't turn their hearts,
may he turn their ankles
So we will know them by their limping.
A Spell to Commit Pronia byJennifer Welwood

Willing to experience aloneness,
I discover connection everywhere;
Turning to face my fear,
I meet the warrior who lives within;

Opening to my loss,
I am given unimaginable gifts;
Surrendering into emptiness,
I find fullness without end.

Each condition I flee from pursues me.
Each condition I welcome transforms me
And becomes itself transformed
Into its radiant jewel-like essence.

I bow to the one who has made it so,
Who has crafted this Master Game;
To play it is pure delight,
To honor it is true devotion.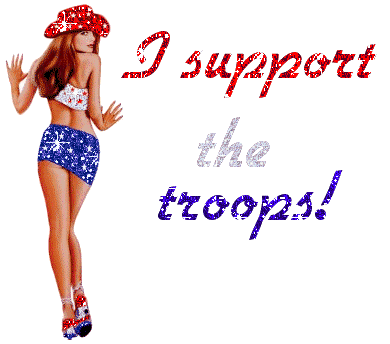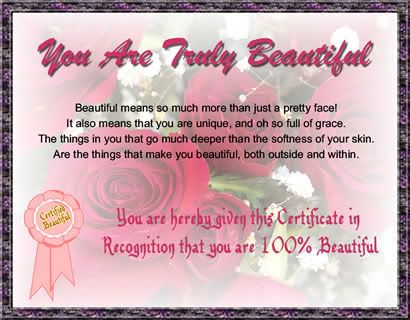 A WHITE ROSE

The red rose whispers of passion,
And the white rose breathes of love;
Oh, the red rose is a falcon,
And the white rose is a dove.
But I send you a cream-white rosebud,
With a flush on its petal tips;
For the love that is purest and sweetest
Has a kiss of desire on the lips.
FOR FUN:
Joined
Jan 4, 2005
Activist Aspirations
Casual
Here for
Meeting Friends, Dating, Support a Cause, Other
Group Host of
none yet
Groups
All Natural HealthWorks!, An Attitude of Gratitude, Bisexual Females!!, Care2Guru, Defenders of Wildlife Action Fund - Electing Pro-Wildlife Leaders, Equal Rights for Women, FRIENDS WHO TAG TOGETHER ......STAY TOGETHER, Free Bisexsuals, GLBT Rights Global, Make A Difference - Smile..., NPR - National Public Radio, NetSisters Of Care2, Prepare to Unlock Reality (UR), S E X 101 more »
Hometown
Cape Cod, MA
Homepage
http://www.missionvalley.org, www.rts.org, www.singharmony.org, www.skylinechorus.net
Birthday
Oct 06, 1962
Languages
English
About Me
Welcome to the little summary box of me! : )
I think I will address this bit by telling you bits about me that I would want to know about you...
My life has been very full and I have had many experiences that have made me who I am today. I will never, ever stop growing or learning.
I have no tolerance deliberate violence, lying, or ignorant hating. I would really prefer to remain a "PollyAnna" and not see the ugliness, but that is not the real world.
I am a child care provider. I own my business and work from home. I have been doing this for over 10 years now even though my own children are long past the child care age. The first group of kids I had are in college now!
I am a Rape Trauma Counselor on the weekends. I became State certified to do this wonderful work over 3 years ago.
I am a singer and dancer in 2 competive choruses. This was a huge personal growth step for me as it's a whole new world. I now don't know what I would do without it now! la la la
I can't live without the Ocean. It is my Spiritual home. I love gardening, reading, the theatre, blues bars, picnics, wine tasting, being pampered, lilacs & roses, 70's music (no kidding).
I need mutual respect in any relationship regardless of what kind that may be.
I still like to play on the swings....
I love to lay outside on the ground in the pitch dark and watch the sky move... it's really very enlightening.
ah... there's so much more..........
Introduce yourself to Irish Rose
Lifestyle
Pets
Do kids count? :D
Activist Aspirations
Casual
Political Leaning
Depends
Religions
Spiritualist
Eating Habits
I eat what my acupuncturist says to eat!
Wild Fact About Me
get to know me and I will share a few...
My Philosophy
what goes around certainly does come around

"How wonderful it is that nobody need wait a single moment before starting to improve the world."
- Anne Frank
What Gives Me Hope
kindness and respect openly displayed
If I were Mayor, I'd make the world a better place by
What/who changed my life and why
being verbally, emotionally and sexually abused as a young girl and young woman made me into a survivor!
What Bugs Me
hate, intolerance, Stupid mean people, abusive people
Passions
the ocean, my family, music
Inspirations
love, good people, the beauty of nature, ocean, music, courage
What Scares Me
senseless violence
Favorites
Role Models

Quotation
the world needs dreamers.
the world needs do-ers.
but above all, the world needs dreamers who do.
Interests
Aromatherapy, Artifacts/Traditional Pieces, Bed and Breakfast, Body/Personal Care, Books - Author, Books - Publisher/Seller, Children, Community Development, Counseling, Ethnic Studies, Evolution, Forensics, Gardening/Farming, Genealogy, Genetics, Herbs
Books
classics, Almost anything worth reading, fantasy, poetry, sci-fi
Music
oldies, rock, barbershop, classical, Celtic, blues
Movies
Extremeties, Gone With the Wind, the original Double Indemnity, It's a Wonderful Life, the Abyss, all the Pink Panther movies, Monty Python
TV Shows
Saving Grace, the Closer, True Blood, Hung, Greys Anatomy, CSI, Star Trek (all of them), Dick Van Dyke Show
Favorite Foods
homemade waffles!, veggies, mexican food, cheese, mashed potatoes, italian
Favorite Places
Cape Cod, Massachusetts, San Francisco, hawaii, the ocean
Can't Live Without
my girl, kindness, the ocean, hope, sunshine, my children, love, Friends and family, music
Introduce yourself to Irish Rose
My Butterfly Rewards
Most recent activity (up to 500 gifts shown)
---
I've earned Butterfly Credits