"GOOD BYE AND GOOD LUCK TO YOU ALL< LOVE INDY"

N.wales, United Kingdom
male
single
Speaks: Fluid in several others, can order drink, Cymraeg middling, Some German, Some Spanish - un poquito, some french, english
Joined Jan 7, 2008





Indian Hat Welcomes You!!!
Hi,Hola,Salute,Wilkomen,
How I like to be, there to be found if you've eyes to see!!


Thank you Manthas Graphics!!!yes yes yes ican do it now whoopee yay! more i gotta do more!!



when they know you will do no harm...




You can do the wildest things....


see the most wonderful sights....


maybe someone is watching over you..


Who can tell what its all about?...but one thing i know its a priviledge to have been here and seen this, and it must be protected for the children of the future!!! ACT NOW!!! sign a petition, today!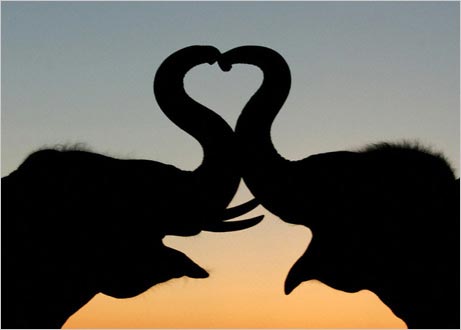 I hereby bestow upon you the Exalted Order of Bushbeater.





I know you will always carry it proudly with pudding.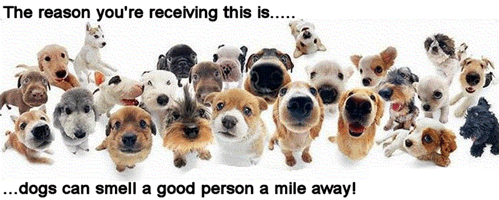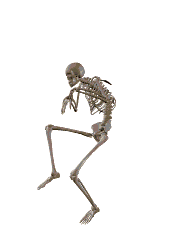 Joined
Jan 7, 2008
Activist Aspirations
Enthusiastic
Here for
Group Host of
none yet
Groups
Beer Lovers, Care2 Feedback and Suggestions, Defenders of Wildlife, Elephant Lovers, Friend Of The Week, KaT sCrAtCh FeVeR, Little Seniors Last Hope Rescue, NATURE PROVIDES, NORML Pursuits, PEOPLE FOR ANIMALS HARYANA, Reach Out And Touch, Supporters of Winging Cat Rescue, THE BUS STOP.... next stop: MONKEYTOWN, Warriors for the Voiceless more »
Hometown
Homepage
Birthday
May 13
Languages
Fluid in several others, can order drink, Cymraeg middling, Some German, Some Spanish - un poquito, some french, english
About Me
THIS PAGE MAY REMAIN BUT MAKE NO MISTAKE INDY HAS GONE AND WILL NOT RETURN TO THIS PAGE, THANK YOU ALL FOR YOUR LOVE AND FRIENDSHIP BE CAREFUL OUT THERE AND TAKE CARE OF EACH OTHER, ALL MY LOVE TO YOU ALL . INDIAN HAT (INDY)
Introduce yourself to Indian
Lifestyle
Pets

Activist Aspirations
Enthusiastic
Political Leaning
Religions

Eating Habits
try to eat healthy, Vegetarian Wannabe (I Try!)
Wild Fact About Me
I touched a cobra on the back of its head.
My Philosophy
Always try to help if you can!
What Gives Me Hope
Seeing others trying to help
If I were Mayor, I'd make the world a better place by
allocate defence funding to eliminate world problems(WATER,FOOD,EDUCATION,POVERTY)
What/who changed my life and why
What Bugs Me
the abuse of power, racism, abusive people, Any one that would hurt an animal, any one that would hurt a woman, Any one that would hurt a child, injustice, cruelty, People whom do harm unto others, liars
Passions
photography, nature, traveling, other cultures, making a difference, laughter, love, LIFE!!!
Inspirations
nature, the sun coming up, good people, People waking and seeing their own light, the beauty of nature, peacemakers, healers
What Scares Me
current USA administration, Violent people, War - Cruelty - Greed - Indifference, Losing the ones I love, Ignorance and evil, Disrespect for others, abusers, "Big Brother"
Favorites
Role Models
Martin Luther King Jr., Mahatma Gandhi, father, buddha, socrates
Quotation
Always look on the bright side of life, Monty python
Interests
That which contains..., The world and all its contents
Books

Music
all kinds
Movies

TV Shows
its just propaganda
Favorite Foods
non G.M
Favorite Places
care2, woods, the mountains
Can't Live Without
laughter, love, friends, air
Introduce yourself to Indian
My Butterfly Rewards
Most recent activity (up to 500 gifts shown)
---
I've earned Butterfly Credits