09/24/09 - I can no longer check emails on here because I have way over 6,000 of them backed up. So, if I did not respond to something you sent me, I am sooooo sorry. If you want to message me a personal note (please no forwards of emails, etc.) then please email me at - rachelisacreep@yahoo.com. This is probably the only way I'm going to be able to communicate my inbox cleaned out somehow.

Also, I'm on myspace too...so you can find me there...

myspace.com/dead-end




**Please Note ** The coat I am wearing in my picture is NOT made of animals in any way shape or form!!! I made this coat when I was like 14 out of a stringy messed up carpet that I ripped up to pieces. I DO NOT WEAR ANY ANIMALS!!! THAT IS NASTY!!!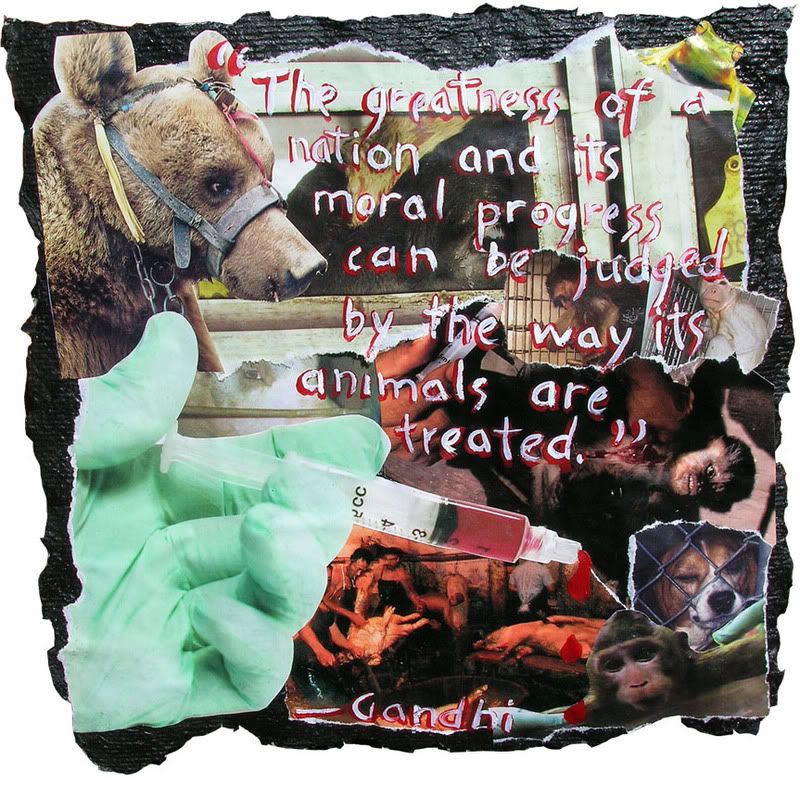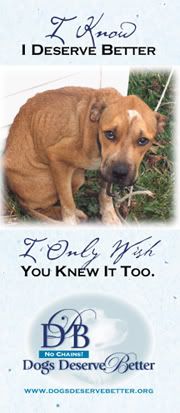 JUST IN CASE YOU'RE WONDERING, ALL THESE PIX BELOW ARE PEOPLE'S HANDS PAINTED LIKE ANIMALS!!!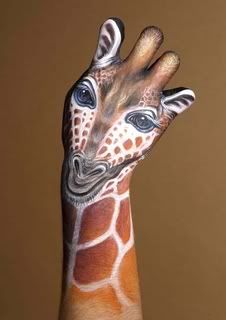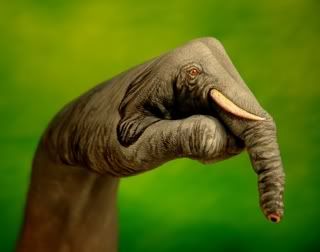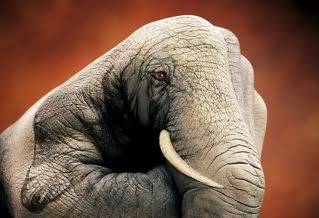 Joined
Nov 16, 2006
Activist Aspirations
Casual
Here for
Meeting Friends, Support a Cause
Group Host of
none yet
Groups
ANONYMOUS R US, ANTI-FUR SOCIETY, AQUARIUS friends, Abolish Animal Abuse, Against the slaughter of innocent dogs, Aimee's Cool Stuff, All Animals Great And Small, Animal Action Group-writing letters to help animals worldwide., C2 Community Hall, Canine Concerns: Stop Puppy Mills / Dog Chaining & Fighting, Care2 Feedback and Suggestions, Care2Guru, Defenders of Wildlife, Fight For Tougher Laws In MS, Fight For Buddy's Law more »
Hometown
Cuyahoga Falls, OH
Homepage
http://www.myspace.com/dead-end
Birthday
Feb 20, 1986
Languages
english
About Me
I'm nice and don't like mean people
Introduce yourself to Rachel
Lifestyle
Pets
rats, snake, dogs, cats
Activist Aspirations
Casual
Political Leaning
Religions

Eating Habits

Wild Fact About Me
My Philosophy
What Gives Me Hope
If I were Mayor, I'd make the world a better place by
What/who changed my life and why
What Bugs Me
mean people, thiefs, stupidity, liars, ignorant people
Passions
learning, music, animals and the environment
Inspirations

What Scares Me
ending up alone, bugs
Favorites
Role Models

Quotation
I have so many personalities in me and I still feel lonely
Interests
Nature, Designing Clothes, Music, Art, Books, Piercings, Tattoos
Books
Anything about Serial Killers
Music
goatwhore, Cephalic Carnage, Acid King, High on Fire, Mastodon, Graves at Sea, PJ Harvey, Melvins, Kylesa, Rwake, Eyehategod, Solient Green, Kingdom of Sorrow, Acid Bath, Watch Me Burn, Made out of Babies, slayer, Machine Head, Neurosis, Rue, Meatjack, Swarm of the Lotus, Mazz
Movies
Monsters Inc., The grinch who stole Christmas, Fear & Loathing In Las Vegas, Alice in Wonderland, The Nightmare before Christmas
TV Shows

Favorite Foods
Macaroni And Cheese, Pierogies, Salad, pastas, Cheese
Favorite Places

Can't Live Without
Music, fun, family and friends, animals
Introduce yourself to Rachel
My Butterfly Rewards
Most recent activity (up to 500 gifts shown)
---
I've earned Butterfly Credits