"I host STATION BREAK on Blog Talk Radio. If you have an important cause or call for action, my show is the place to be."

Skokie, IL, USA
male, age 67
married, 1 child
Speaks: English
Joined Dec 3, 2007





IN LOVING MEMORY OF MY HUSBAND, VITO



MY RADIO SHOW NEWS !!!!

This is a LIVE show with archived segments!
To call the show while it is being aired,
dial 646-716-8982
(See Picture Link to Show below)
SHOW SCHEDULES:
Sunday, March 8, 2009 - Cancer Awareness and Support - Anniversary Show - LIVE 8PM EST


I am pleased to announce my upcoming March anniversary show on STATION BREAK for Colorectal Cancer Awareness Month. ALL CALLERS are welcome. Guest speakers include Carol Becker from The American Cancer Society, Director of Patient and Family Relations, Geraldine Madonia, President of Circle of Hope Cancer Foundation and Colon Cancer Alliance's Brooklyn, NY, Chapter Liason, motivational speaker and survivor, Dan Foster. Broad range of topics will be discussed including latest developments, how you can help bring awareness, where to find support, Calvary Hospital, inspirational survivor stories, and much more.
*********************************************

Wednesday, September 10, 2008 - 9/11 Memorial Show

Honoring and remember those innocent people that perished and the brave warriors who helped and the heroes who lost their lives through discussions and sound clips. Please call in with your poems and stories of reflection on the events of the day and the days following 9/11. Please also tell me where there are candle-lighting/memorial ceremonies in your area. I know where I was, where were you?

*********************************************



SUNDAY, MARCH 9, 2008 - COLORECTAL CANCER AWARENESS...special guests Carol Becker, ACS, Director of Patient and Family Services, Cancer Survivor and friend, Brian Baumann. and
Tiffany Sutton on Eating Healthy.

Please be there..MARCH IS NATIONAL COLORECTAL CANCER AWARENESS MONTH.

SUNDAY, FEBRUARY 10, 2008 -
WWF SIX MAN TAG TEAM TITLE HOLDER, LARRY LANE


SUNDAY, JANUARY 27, 2008 - Welcome back Tiffany Sutton...

. China Fur Farms and other News
. Children and Animal Abuse
. Canada's Annual Seal Hunt

SHOCKING VIDEO:
http://youtube.com/watch?v=SGTqmSitF6M
**********************************************
SUNDAY, JANUARY 13, 2008 COOKING SMART - Planning, Time-Savers, Preparation Tips, Shopping Tips, Quick Recipes...CALL In and Join the Show!


Learn the secrets to cooking gourmet meals you can make at home at a FRACTION of the cost you would pay for them at restaurants....AND....in less time than you could ever imagine! AND...not have to cook a single dinner all week!
**********************************************

SUNDAY, DECEMBER 16, 2007 TIFFANY SUTTON, ADVOCATE FOR ANIMALS.
(BLOG TALK RADIO FEATURED SHOW!)

Our show was awesome...listen to the show with my special guest, Tiffany Sutton, for a blockbuster radio show Sunday December 16, 2007.
CLICK ON PICTURE FOR SHOW (and to hear archives)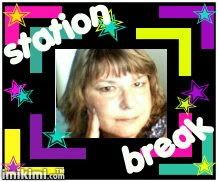 http://www.blogtalkradio.com/stationbreak

**********************************************
MY PERSONAL MYSPACE PAGE:


http://www.myspace.com/hippie3chick
**********************************************


I also host another show, Ansel Brown Street Team Show, airs Friday nights at 10PM EST.
To Listen Live:


http://www.myspace.com/anselbrownstreetteamshow
(our live interview on 12-14-07 with ANSEL BROWN was rated top show in the music category for the week of 12/10/07)
(BlogTalkRadio FEATURED SHOW!)

Please also visit Ansel Brown pages:


http://www.myspace.com/anselbrown
http://www.myspace.com/anselbrownnjtrueteam
***********************************************


please click picture link for
more info on the ASPCA
crime mobile unit




***********************************************

IMMEDIATE HELP NEEDED:

Please visit my show blog and open your heart and home to these wonderful pets (sorry already adopted..but visit http://www.PETFINDER.COM for more great pets looking for loving homes)

http://www.blogtalkradio.com/stationbreak/blog/2007/11/28/PLEASE-ADOPT-ME

***********************************************





Joined
Dec 3, 2007
Activist Aspirations
Enthusiastic
Here for
Meeting Friends, Support a Cause
Group Host of
none yet
Groups
Cat Lovers, Defenders of Wildlife, Dog Lovers, Habitat for Humanity, Healthy Cooking, Healthy Living Network, NWF - National Wildlife Federation
Hometown
Brooklyn, NY
Homepage
http://myspace.com/hippie3chick
Birthday
Oct 06, 1950
Languages
English
About Me
STATION BREAK is aired Sunday nights, 8PM EST.
Introduce yourself to Ron
Lifestyle
Pets
dogs, cat, birds
Activist Aspirations
Enthusiastic
Political Leaning
Moderate
Religions

Eating Habits
trying to keep it somewhat healthy!, low carbs, Coffee - Now!
Wild Fact About Me
Yes, I am a hippie
My Philosophy
If it's broken, fix it
What Gives Me Hope
My Family
If I were Mayor, I'd make the world a better place by
Less TAXES and CORRUPTION
What/who changed my life and why
There are many influences
What Bugs Me
Those who hurt others weaker than them, The rat race, The destruction of rural areas, Stupid mean people, pushy people, People whom do harm unto others, people who steal and harm others, people who rape, liars, injustice, ignorance, Evil people, Drunk Drivers, cruelty
Passions
writing, peace, my friends, my family, music, making a difference, LIFE!!!, laughter, broadening my horizons, animals, children
Inspirations

What Scares Me

Favorites
Role Models

Quotation
Interests
wildlife, philosophy, pets, music, movies, herbs, gardening, Antiques/collectibles
Books

Music
the beatles, Led Zeppelin, Pink Floyd, country, Classic Rock
Movies
Wizard of Oz, titanic
TV Shows
Discovery Channel, Animal Planet, American Idol, 24, csi
Favorite Foods

Favorite Places

Can't Live Without
my husband, my daughter, my pets, friends and family
Introduce yourself to Ron
My Butterfly Rewards
Most recent activity (up to 500 gifts shown)
---
I've earned Butterfly Credits