GROUP LINK BELOW:
Positively Speaking Today Group
Because it matters more than ever to speak positively in our world today.
It doesn't have to be so serious to keep our minds set on positivity.
Have a smile once in a while and share your kind and meaningful posts
with others who seek such positive energy in our world each day.

This year is nearing its close. And while I'm sure that all of us could pray for life to improve in some way, it is better to look at the blessings which come as a living soul, rather than those yearnings of what may be desired. It is good to be positive regarding the improvements we'd like, or the better things to come, or even the extra abundance that can bring great joy from difficulties and challenges. However, it is a long life journey and each passage enlightens our vision of this amazing miracle offered to each of us. For some the road is ragged and shadowy. For others the path looks smooth and lit up boldly. Yet, in the completion of our stories we all found the mysteries greater that what we had originally surmised. The easy road wasn't that easy. The rough road led us to a brilliant discovery of the soul. Be thankful for the walk among the stars, beneath the moon beams, and warmed with the light of a golden radiance above. Meet one another with your grateful heart, and seek the purity within the other. Our trails will cross for meaningfulness and a chance to improve the spirit of our combined experiences. Be thankful. Be of a gracious heart and meet others with kindness. If you must be firm or hold your ground for safety do so with wisdom for the larger picture. We all want to live in peace. Live with gratitude and surrender those things which hold no real meaning. Love will see us through all things. Your heart is the center of joy. Allow the message of life's gifts to fill you up and bring you inner tranquility. The world improves with ever one arriving at this place: of Joy, Hope, Peace & Love. We will achieve far more with our best intentions. Believe in the goodness all about you.
My participation is only periodically, as I do not have access to a computer on a regular bases,... not like so many loyal Care2 Members.
I Thank You,
Sincerely for every sprinkle of star dust and kind twinkles of Care2Friendship!!!
Peace, Love and Friendship


Good Day, Good Morning and Good Evening, may a candle of peace shine upon you in this moment. May the light glow forever onward.
*************
Thanks for your kind visit, and if so inclined, check out the Group, and become a wonderful and caring positive member of the:
Positively Speaking Today

Care2 provides us a wonderful connection, and way to meet friends from across our world. I send each visitor Love, Peace, and Hope for our Future in 2015, and beyond. All that lasts is love, Dot


Please know how thankful I am each time
a green star of appreciation comes in my direction.




Blessings and Love to All Visitors~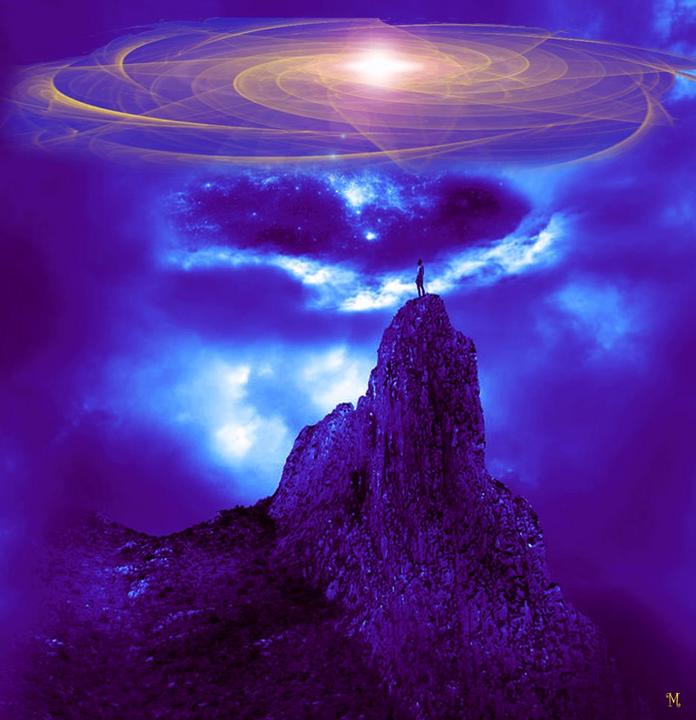 ~~~~~~~~~~~~~~~~~~~~~~~~~~~~~~~~~~~~~~~~~~~~~~
IN PURSUIT OF BLUE ROSES
True blue plants are rare in nature, and natural true blue roses do not exist. Because of the rarity of true blue cut flowers, and the appeal of discovering something new in nature, rose breeders have been in pursuit of the blue rose for decades. In 1840, the horticultural societies of Britain and Belgium declared a prize of 500,000 francs to the first person who could produce a blue rose. The stakes for finding a blue rose are much higher today-analysts believe a blue rose could capture 5% of the international cut flower market, which comes to be millions of dollars annually.


The quest for the blue rose has been dubbed the "Quest for the Holy Grail" not only because of the monetary treasures that await one who discovers this gem, but also because of the mysterious beauty that awaits the one lucky enough to set their gaze upon a blue rose.

MOLECULAR GENETICS & THE BLUE ROSE
Conventional breeding techniques have not brought rose breeders closer to finding blue roses, and until recently, scientists were unsuccessful as well. Scientists typically can extract a gene from a plant of a particular color and insert it into a second plant to affect the color. Using this approach with the blue pigment genes has only resulted in making pink roses, not blue roses.

In 2004, molecular geneticists with Florigene and Suntory successfully created a blue rose. The three steps in its creation were: turning off the production of red pigment, opening the 'door' to the production of blue pigment, and lastly the production of blue pigment.

First, the production of the red pigment had to be "turned off". This was accomplished with gene silencing techniques which, as the name sounds, turn off the activity of the genes to stop them from producing the beautiful red in the red rose.

Second, the "door" had to be opened to allow the blue pigment to be produced. Red roses, for instance, have the "pathways" open to produce red found in red roses, but not the blue of the soon-to-be blue roses. Therefore, this "door" had to be opened by inserting a delphinidin gene from a pansy. A delphinidin is a plant pigment that colors plants such as the pansy and viola with their beautiful blue.

Now with the red turned off and the blue ready, the last step was to find a DFR gene that could produce blue and place it in the rose. Using the DFR gene from an iris, these scientists finally produced a blue rose.

Florigene and Suntory describe their blue rose as "a pale violet colour" but what is most exciting about this rose is that it comes from a true blue pigment. Other blue roses come from modifications of red roses, or blue dyes, whereas this rose has in its genes true blues, giving it the potential to produce true blue roses of all shades.

You can expect to see these blue roses in the coming years. Until then, be wary of any merchant claiming their roses to be truly blue. They are either a shade of red resembling blue, or they are dyed blue. Nonetheless, a blue rose is marvelous to behold.

SYMBOLISM
Blue roses symbolize the extraordinary and the mysterious. Giving a blue rose shows that you are thinking about the person and cannot unravel all of their mysteries and depths, and that they are the subject of speculation.
Just like the blue rose is truly found only in the imagination, it symbolizes enchantment or a flight of fancy. It carries with it a special charm not of this world. Similarly, a blue rose can represent new opportunities, new possibilities, and new limits.
Blue roses are also a great way to show patriotism, combining with red and white roses to make a stunning 4th of July bouquet
CARE
Just received a beautiful bouquet of blue roses? Or a single stunning long stemmed blue rose? You'll surely want to care for your roses the best you can, keeping them looking fresh and maximizing their lifespan. Here are a few tips on caring for your cut roses. While holding the end of the stem under water, cut off about an inch of the rose stem at an angle. Make sure to give your blue roses plenty of water, room temperature seems to be the best. If you received flower food with your bouquet, make sure to add it to the water. By keeping the water fresh and the roses out of direct sunlight, you will help preserve the beauty of your blue roses.



The Healing of Love





~~~~~~~~~~~~~~~~~~~~~~~~~~~~~~~

let the comforting things of life heal the difficulties

enjoy the moments of calm and restfulness

a friendship enjoys the peace shared with you




in the softness of a day
in the gentle moments of a memory
in the comforting thoughts of you
i am full of love





Matthew 25:14-30 ~ well done, good and faithful servant







~~~~~~~~~~~~~~~~~~~~~~~~~~~~~~~~~~~~~~


A Healing Walk With God

Remember,
God Loves You.
Love is - Our only way.