"following Jesus"

Piedmont, WV, USA
male, age 55
single
Speaks: English
Joined Oct 10, 2005


Causes: Endangered Species, Human Rights, Children's Welfare, Adoption/Foster Care, Animal Welfare, Zoo Reform, Breast Cancer Awareness, Civil Rights, Affordable Housing, homelessness, Hunger, Indigenous Peoples Rights, Native American Rights, Patriotism, Peace &amp, amp, Nonvi

Activities: backpacking, meditation, museums, Wildlife Observation, walking, painting, Church and Community-related functions., Billiards, Bowling, Camping, Cooking, Fishing, Theater - Attending, Hiking, Volunteering, Home Improvement, Weightlifting, Hot tubbing, Table Tennis




The ability to practice forgiveness towards someone who has wronged you, is the ability to say I am not going to let what this person has done to me effect my life any longer. It's about letting go and freeing yourself and accepting what is. "Forgiveness is the fragrance the violet leaves on the heal that's crushed it."
Give a sick child a smile
http://www.hugsandhope.org/
Finding forgiveness and salvation through Jesus Christ
Baptism(immersion in water)
A Prayer for Jesus to be your Saviour.
"Lord Jesus, I give myself to You, for You to be my only Lord and Saviour. I renounce all other loyalties, and I desire no other Lord but You. Please come into me and take control of my life. Mold me to Your will and to Your use. I ask that You drive out all other spirits which conflict with You in any way. I want to belong only to You, to be subject only to You. I make this prayer to You, in Your name, the name of Jesus. Amen."

Fellowship with others that have a knowledge of Christ

It all seems so easy so far, but now for the hard part. That is walking in faith and turning your will over to God. This is where 99% of us seem to fall short of His glory.
First of all this takes daily prayer and communion with our Father and obeying the Ten Commandments.

The Commandments were given to strengthen the relationship that God had already established. Because God chose Israel, they were to be loyal to God alone. They were to worship only God and not make or worship idols that represented other gods. And because God's name is holy, the people weren't to misuse it in any way (see Exod 20.7). The relationship with God also included setting aside a day for rest, as God did at creation (Gen 2.2,3; Exod 20.8-11). The day of rest "belongs to God" (Exod 20.8), meaning it was to be a day to worship God and to remember what God had done for the people (Deut 5.12-15). Observing this special day each week was to set the people of Israel apart from their neighbors. By resting, worshiping, and by giving servants (and even animals) time off, the people would remind the world of their unique relationship with God.
The rest of the commands help define the relationship that the people were to have with one another. These commands are like important foundation stones or pillars helping to support Israel's life as a community and to protect it from danger. If these "foundation" commands were not obeyed, lives would be affected in negative ways. Individuals and whole families would be hurt. Marriages would be broken up, and the peace and blessing intended for those who live under God's care would be replaced with pain and chaos.
Notice that neither list of commandments (Exod 20.1-17; Deut 5.6-21) includes a "one through ten" numbering. Different religious traditions number the Ten Commandments in slightly different ways. Some combine the command to worship only God (Exod 20.3) with the command which bans the making and worshiping of idols (Exod 20.4-6). The final command about "not wanting" what belongs to someone else is then divided into two commands, so the list will equal "ten." What's most important about the Ten Commandments is not how they are numbered, but rather that they show God's people how to live with one another and to honor God.

Deuteronomy 5:6-21 (New International Version)
"I am the LORD your God, who brought you out of Egypt, out of the land of slavery.
"You shall have no other gods before me.
"You shall not make for yourself an idol in the form of anything in heaven above or on the earth beneath or in the waters below.
"You shall not bow down to them or worship them; for I, the LORD your God, am a jealous God, punishing the children for the sin of the fathers to the third and fourth generation of those who hate me, but showing love to a thousand generations of those who love me and keep my commandments.
"You shall not misuse the name of the LORD your God, for the LORD will not hold anyone guiltless who misuses his name.
"Observe the Sabbath day by keeping it holy, as the LORD your God has commanded you. Six days you shall labor and do all your work, but the seventh day is a Sabbath to the LORD your God. On it you shall not do any work, neither you, nor your son or daughter, nor your manservant or maidservant, nor your ox, your donkey or any of your animals, nor the alien within your gates, so that your manservant and maidservant may rest, as you do. Remember that you were slaves in Egypt and that the LORD your God brought you out of there with a mighty hand and an outstretched arm. Therefore the LORD your God has commanded you to observe the Sabbath day.
"Honor your father and your mother, as the LORD your God has commanded you, so that you may live long and that it may go well with you in the land the LORD your God is giving you.
"You shall not murder.
"You shall not commit adultery.
"You shall not steal.
"You shall not give false testimony against your neighbor.
"You shall not covet your neighbor's wife. You shall not set your desire on your neighbor's house or land, his manservant or maidservant, his ox or donkey, or anything that belongs to your neighbor."

Following the Commandments is a hard thing to do because God gave us free will, and this is where we lose sight of the real goal which has nothing to do with earthly things. Our goal is our salvation through the Father. A lot of us think we can obtain that by just believing that there is a God. WRONG!!!! We must live and walk in faith daily. I feel that the Lord forgives us when we backslide and do the wrong thing as long as we ask for forgiveness and make a good effort not to do those things again. If you are a repeat offender there is no more help eventually.

Our Father put us on this earth to be a servant to others. If you live in his will and always do for others even if you don't want to your needs will always be met.

In Gods eyes we are all his little children, so always take heed to what you say and the way you approach others. Even if you are angry a kind word is always the best policy.

Lose your arrogance and false pride. It is okay to take pride pride in your accomplishments as long as you don't boast

In your job always remember you are not working for yourself or your boss, you are working for the Father. Do the best you can do everyday for Him.

Do not gossip!! People love to talk about everyone but themselves. Even if you think you are trying to help someone you may be hurting them.

I just wanted to add the fact that giving your life to the Lord does not mean that you cannot enjoy life. I belong to the Christian Motorcyclists Association and we attend all of the secular bike runs and enjoy the games and the fellowship with others and at the same time spread the word of love and salvation through Jesus Christ. You do not have to do drugs or drink to have a good time, as a matter of fact life is much more rewarding when you can remember what you did the day before.

Tips and Warnings

Pray daily

Don't be afraid to ask for forgiveness

Fellowship with others

Be kind

Being a self proclaimed christian and not following Gods word is worse than not knowing Him at all

YOU WILL NEVER BE FORGOTTEN



I Have!

http://www.care2.com/c2c/group/POWMIA "http://www.ojc.org/adopt/"

Abbey Forgiveness Prayer,
Found on the body of a woman at Auschwitz
(While this is not a prayer by a veteran, it deeply affected the vets who found it and it is a great blessing.)

O Lord
Remember not only
The men and women of good will.
But also those of evil will.
And in remembering
The suffering they inflicted upon us,
Honor the fruits we have borne
Thanks to this suffering --- our comradeship, our humility
Our compassion, our courage, our generosity, the greatness of heart
That has grown out of all this;
And when they come to the judgment,
Let all the fruits
That we have borne.
Be their forgiveness
The Warriors Pledge
Oh warrior, my brother, my sister: We once prepared for battle, and served our causes as best we could. Perhaps we are stained by blood shed by others, or carry scars from our own wounds.

Yet our task is not complete until we have acknowledged one another. Oh warrior, my brother my sister, I offer to you the following: I will honor your experience of service, recognizing that while your cause may not be mine, the terrors of war bind us together.

I will listen to your story, and share with you my own for without each other we cannot know the truth, nor can we tell the story to our children.
I will value your life, even though in the past we may have sought to destroy one another and may indeed have destroyed lives precious to each other, today your life is precious to me.

I will give you the gift of my presence, that we may know each other as the warriors we are, complete our task, and welcome each other into our homes.
Alan Cutter, NAVVVM, 1999

http://veteransprayers.tripod.com/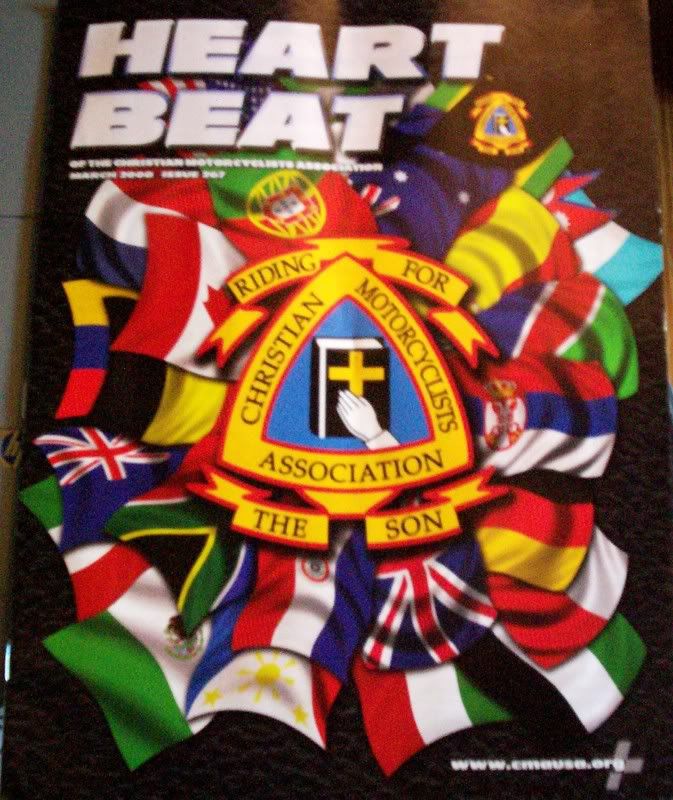 Bringing people to Christ through evangelism http://www.cmausa.org/

WHY SHOULD YOU REGISTER GREEN






























http://www.gp.org/index.php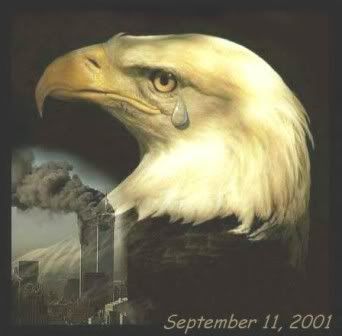 The Eagle Cries


Fight to preserve our heritage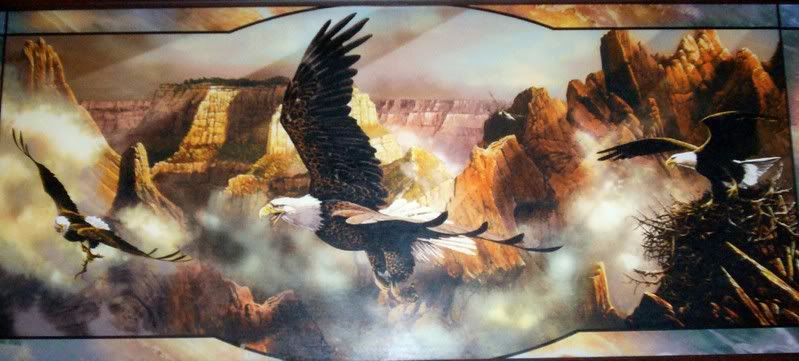 Soaring on the wings of freedom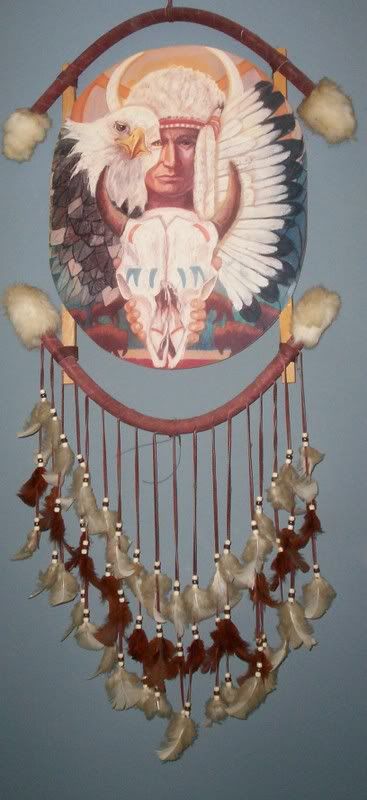 Joined
Oct 10, 2005
Activist Aspirations
Casual
Here for
Meeting Friends, Dating, Job Search, Support a Cause
Group Host of
none yet
Groups
Christian Stewardship, Habitat for Humanity, Hugs and Hope, NAACP, Native American Christians and Friends!, SHARING AND CARING
Hometown
Kansas City Mo.
Homepage
http://www.ehow.com/members/wytetygres.html
Birthday
Feb 04, 1963
Languages
English
About Me
Veryoutgoing ,friendly ,ambitious ,self motivated ,I love the outdoors and try to enjoy what God has given us as much as possible! Concerned for the well being of others, hard worker, check out my site http://smoothstroke.biz. I kind of gave up on my physical appearance when my marriage started failing, because I just didn't care, now that I have found the Lord I have also found a new lease on life through faith. LOOK OUT!
Introduce yourself to Bruce
Lifestyle
Pets
cats and dogs
Activist Aspirations
Casual
Political Leaning
Depends
Religions
christian non-denominational
Eating Habits
Keep it Healthy, Aspiring healthy eater
Wild Fact About Me
My Philosophy
Life can do nothing but get better from this point on
What Gives Me Hope
Waking up in the morning with Jesus
If I were Mayor, I'd make the world a better place by
Help others any way I can, protect our animals and our God given earth, it is the only one we have and so many people don't respect this wonderous place of beauty.
What/who changed my life and why
Jesus Christ, because he is the way!!!!!!!!
What Bugs Me
Those who hurt others weaker than them, people who steal and harm others, People who steal, people who rape, liars, gossips, Evil people, cruelty, Any one that would hurt an animal, any one that would hurt a woman, Any one that would hurt a child, abusive people
Passions
Our Lord in Heaven, love, LIFE!!!, water, trees, spirituality, peace, nature, animals, earth, Scent of a Woman, making a difference, laughter, broadening my horizons
Inspirations
to fulfill my purpose on earth, peace, life itself, love, happiness, good people, god, blue skies, Birds chirping, a gentle breeze
What Scares Me
We have nothing to fear with faith
Favorites
Role Models
Father, Son, Holy Ghost
Quotation
For God so loved the earth that he gave his only begotten son, whosoever beleiveth in him shall not perish but have everlasting life. John 3:16
Interests
nature hikes/walks, GOD and Living In His Word, quiet time, Mind/Body/Spirit, humor, church activities, Antiques/collectibles, aromatherapy, computers, gardening, meditation, wildlife
Books
the Bible, Almost anything worth reading
Music
Gospel and RB, Down home blues and classic rock
Movies
I don't watch much tv
TV Shows
Animal Planet programs, mash, Trinity Broadcasting Network, animal documentaries, Ilifetv, Discovery Channel
Favorite Foods
good barb-q
Favorite Places
woods and lakes, nature, the mountains
Can't Live Without
god, friends and family, peace, love, laughter, nature
Introduce yourself to Bruce
My Butterfly Rewards
Most recent activity (up to 500 gifts shown)
---
I've earned Butterfly Credits